Flood of Specialty Products and Intermediaries Sparked by Commodity Chemicals, says Market.us
---
---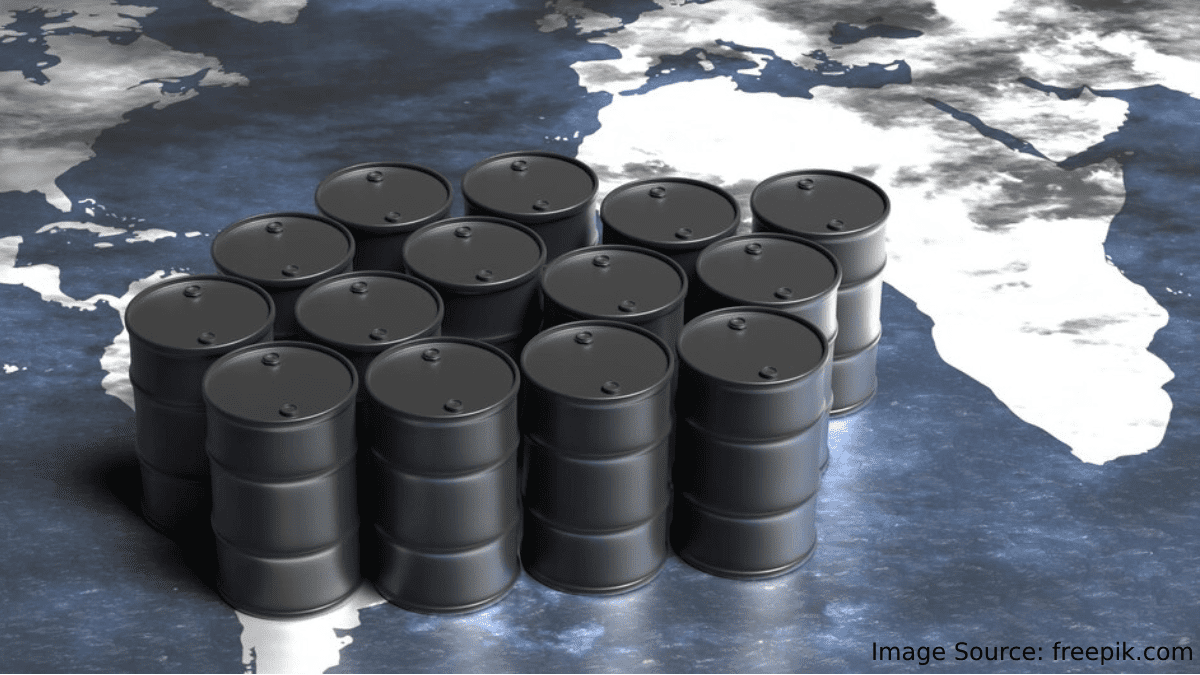 Commodity chemicals, often known as bulk chemicals, are used to make other chemicals. These are widely available and are used in the production of building materials, tires, adhesives, clothing, and plastics. Plastic resins, organics, synthetic rubbers, inorganics, explosives, petrochemicals, and films are all traded in the commodity chemicals market.
Glycol, glycerine, methyl, methanol, benzene, acetone, acetic acid, and other similar substances. Due to little product differentiation, the global commodity chemicals market is particularly price-sensitive.
According to a report from Market.us, " The worldwide commodity chemicals market is predicted to increase significantly by 2032, with a CAGR of 8.41% over the forecast period (2022 – 2032)."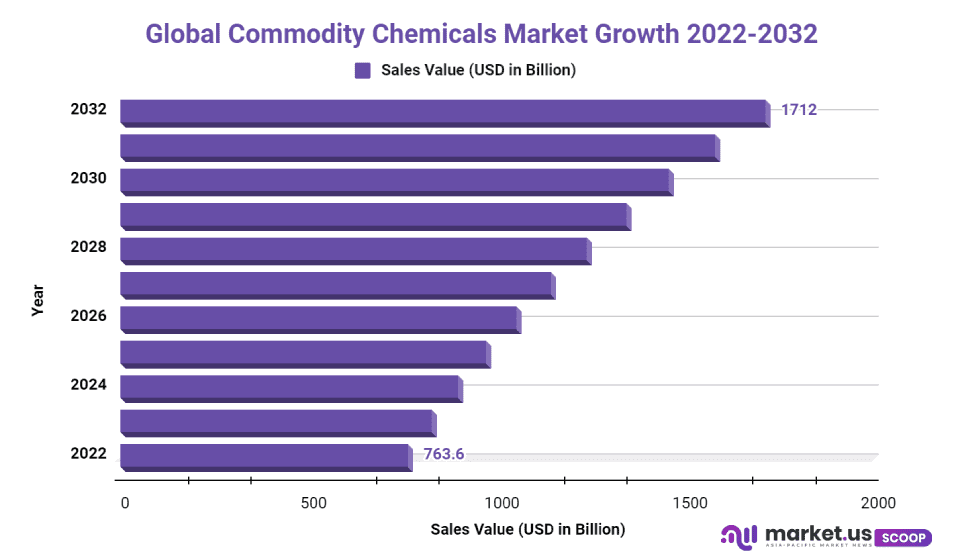 Anurag Sharma, a senior research analyst at Market.us, said, " The global market for basic chemicals is driven by both developed and developing countries increasing economic growth and gross domestic product (GDP). Because product differentiation in these fundamental chemicals is quite modest, pricing is the most important determining factor. Furthermore, the ease of availability and reduced cost of basic chemicals compared to specialized chemicals drive global market growth."
The growing number of automotive, aerospace, personal care, and transportation industries will also positively impact the growth of the commodity chemicals market in all regions. Major players' business strategies, such as mergers and acquisitions to manufacture a variety of chemicals, are also expected.
Another aspect is adding to the overall growth of the worldwide basic modification chemicals market. Furthermore, the global contribution to overall global product growth is driven by rising plastic industry demand. Demand from the food and beverage industry and global consumer retail.
Commodity chemicals are a class of chemicals that are manufactured on a large scale and serve as intermediates in the production of other chemicals, which are then used to manufacture a wide range of end-user products such as construction materials, adhesives, plastics, apparel, and tires.
Commodity chemicals are the chemical industry's largest sub-segment. Organics, inorganics, plastic resins, synthetic rubbers, fibers, films, explosives, and petrochemicals are some of the most commonly traded commodity chemicals.
These broad groups include compounds such as acetic acid, acetone, acrylate esters, adipic acid, acrylonitrile, benzene, bisphenol, butadiene, butanediol, butyl acetate, hexane, melamine, polyvinyl chloride, propylene, methanol, methyl, glycol, and glycerine. Because there is no product differentiation in these chemicals, pricing is the most important economic consideration in end-user purchase decisions.
The commodity chemical business is extremely fragmented and served by many local or regional competitors. Asia Pacific is by far the largest market for commodity chemicals, accounting for about half of the total market. It is followed by North America and Europe.
The growth potential in Asia Pacific remains considerable, thanks to the expanding economy and the continued trend and support for the manufacturing sector in developing countries such as India, China, and Indonesia. The bulk supply of crude oil and natural gas from gulf countries such as Saudi Arabia, Iran, Iraq, and Syria assists Asia Pacific commodities chemical companies.
Commodity chemicals are used in various industries, from personal care goods to aerospace. It is used in practically all manufacturing industries, either directly or indirectly. The global economy's expansion and rising Gross Domestic Product (GDP) of developed and developing countries are strengthening the global commodity chemical market.
However, governments throughout the world's strict regulation of the health and environmental side effects of chemicals and fluctuating crude oil and natural gas prices provide substantial challenges to the business.
---
---
Media Enquires
If you require any further information about a related market, please get in touch with us. we're happy to help you
+91 7008 614 496
+91 7008 614 496