Food-Grade Alcohol is Becoming Increasingly Popular as a Food Additive, says Market.us
---
---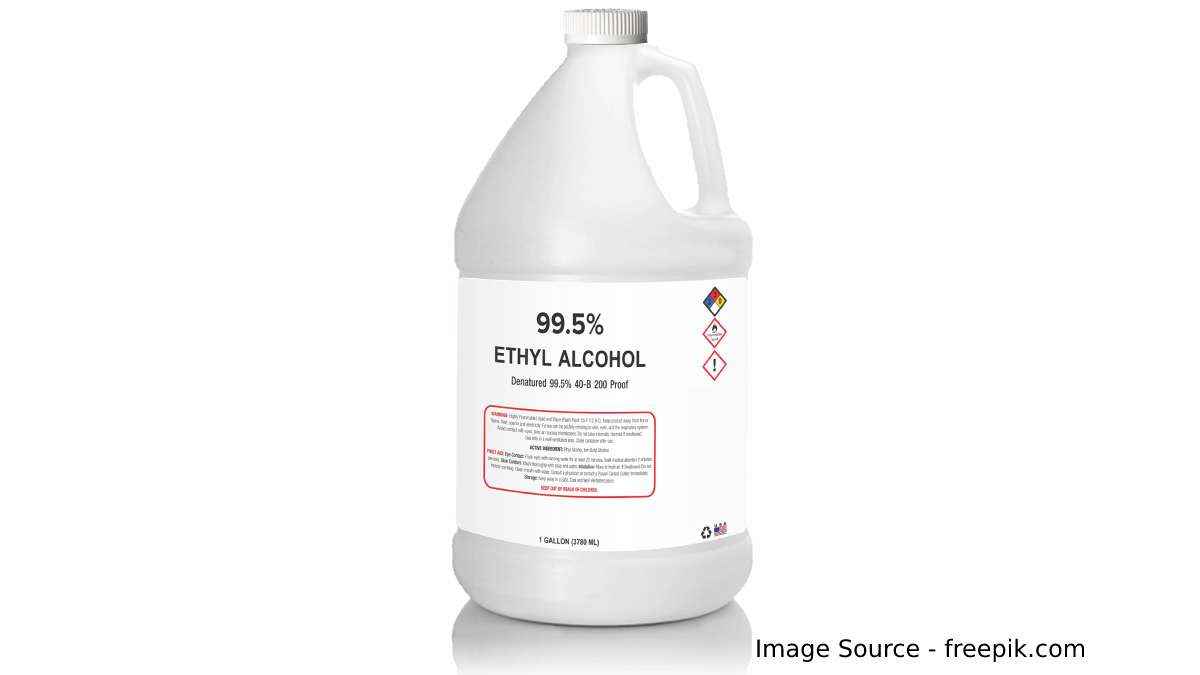 Ethyl alcohol, also known as food-grade alcohol, is growing in popularity across many application areas. These include pharmaceutical formulations, cosmetics & perfume manufacturing, spirits, and food preservation. The premium price tag for alcohol has long been abandoned. They are now more common than ever and are needed almost everywhere.
According to research by Market.us, "The Global Food Grade Alcohol Market is expected to grow at a CAGR of roughly 4.3% over the next ten years and will reach USD 5.3 Bn in 2032, from USD 3.5 Bn in 2022″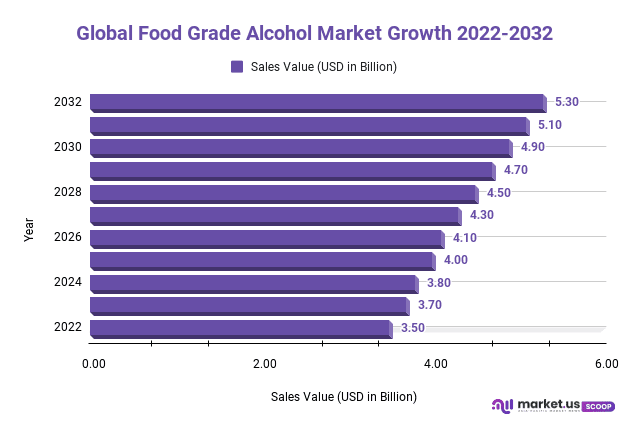 The report highlights the key trends shaping the Food Grade Alcohol Market in the upcoming years. It gives information on the size of this fast-growing market, along with which regions and segments are major game changers.
Anurag Sharma, a senior research analyst at Market.us, said, "Major factor boosting the food-grade alcohol market is the growing beer production. Additionally, countries are investing in the production of co-products of Ethanol in the feed industry."
He added," Food-grade alcohol is also used in the manufacturing of food dyes, flavors, extracts, yeast, candy glazes, sprays, animal feeds, etc. It is predominantly used in the pharmaceutical sector."
Ethanol, or any other alcohol, is used in many industries, including cosmetics, petroleum, and food. Ethanol used in the food industry is also known as food-grade ethanol or food-grade ethyl alcohol. Ethanol 99 and Ethanol 99.9 are other names for food-grade alcohol.
The most commonly used basic materials to make food-grade alcohols are sugars and ethylene. These products can be used to produce ethanol, one of the most popular food-grade alcohols. Polyols, which are sugar substitutes, are commonly used in food preparation. They are mainly made from natural sugars extracted from fruits.
Another source of food-grade alcohol is the Lignocellulose biomass. Biomass is made up of agricultural wastes like maize stover, bagasse, husks, and crop straws. Most of the biomass is made up of lignin and cellulose. Because pentose sugars are insoluble and hard to ferment, lignocellulosic biomass for alcohol production is more involved and less cost-effective than the other feedstocks. The two most costly aspects of making alcohol from lignocellulose biomass are pretreatment and enzymatic hydrolysis. These two steps can be linked together to achieve a more efficient result.
Food grade is used mainly, but not exclusively, to make food and beverages. It is used as a base for spirits such as vodka, gin, and liquors. Food-grade alcohol is also used to make non-food products that can come into contact with humans, such as hand soaps, cleaning products, and insecticides.
The largest producer of food-grade ethanol is Asia Pacific, as sugarcane farming is done on a large scale. Australia and India are the top producers in this region. Brazil is the second largest producer.
Consumption is the highest in North American and European regions. North America has over 2,500 distilleries and breweries. Here the food grade alcohol is used for several industrial purposes. They are also used for confectionary purposes in the United States. Considering all these factors, the global food-grade alcohol market share is predicted to expand in the upcoming years.
Food-grade ethanol can extract food-grade alcohol and other edible substances that could come into contact with humans. Food-grade ethanol can be used in the laboratory, kitchen, and workbench.
As per EPA, Ethyl alcohol is a Generally Recognized As Safe (GRAS) ingredient that can be used as an antimicrobial agent for pizza crusts at levels not exceeding 2.0% (21 CFR 184.1293). The preferred embodiment of the invention involves spraying the top and bottom of partially baked pizza crusts with ethyl alcohol while they are being transported horizontally. When used at 0.3% as a preservative in croissant fillings, ethanol can also be considered a GRAS component.
---
---
Media Enquires
If you require any further information about a related market, please get in touch with us. we're happy to help you
+91 7008 614 496
+91 7008 614 496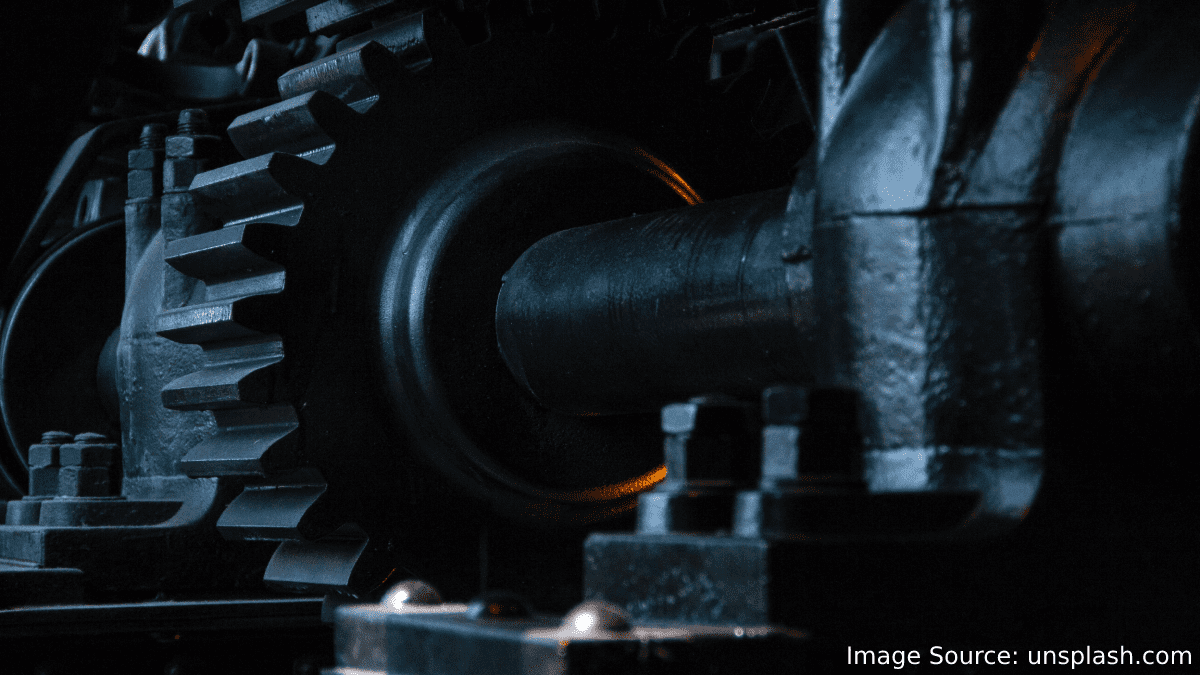 The Manufacturing Sector Finds Untapped Potential in the Gear Motors Market, says Market.us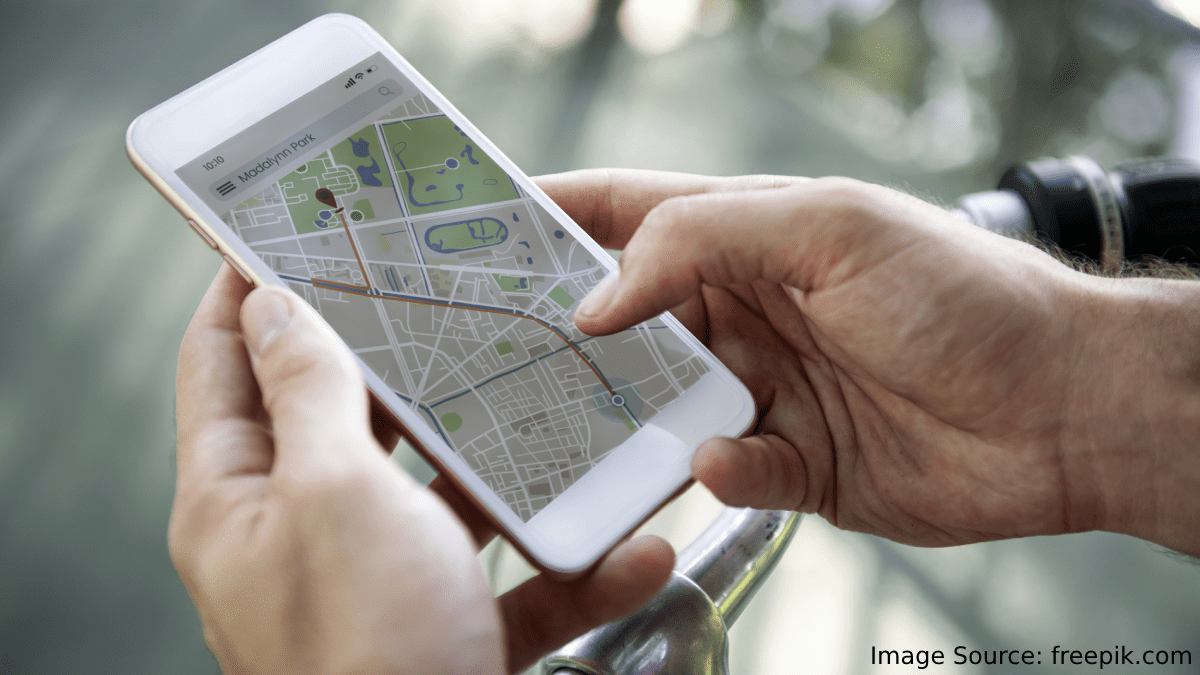 The Surge of Growth in GPS Tracking Devices in the Automotive Industry Spurs Innovation, says Market.us