Frozen Food Increasing the Popularity of Shelf-Stable Food Products Among Consumers says Market.us
---
---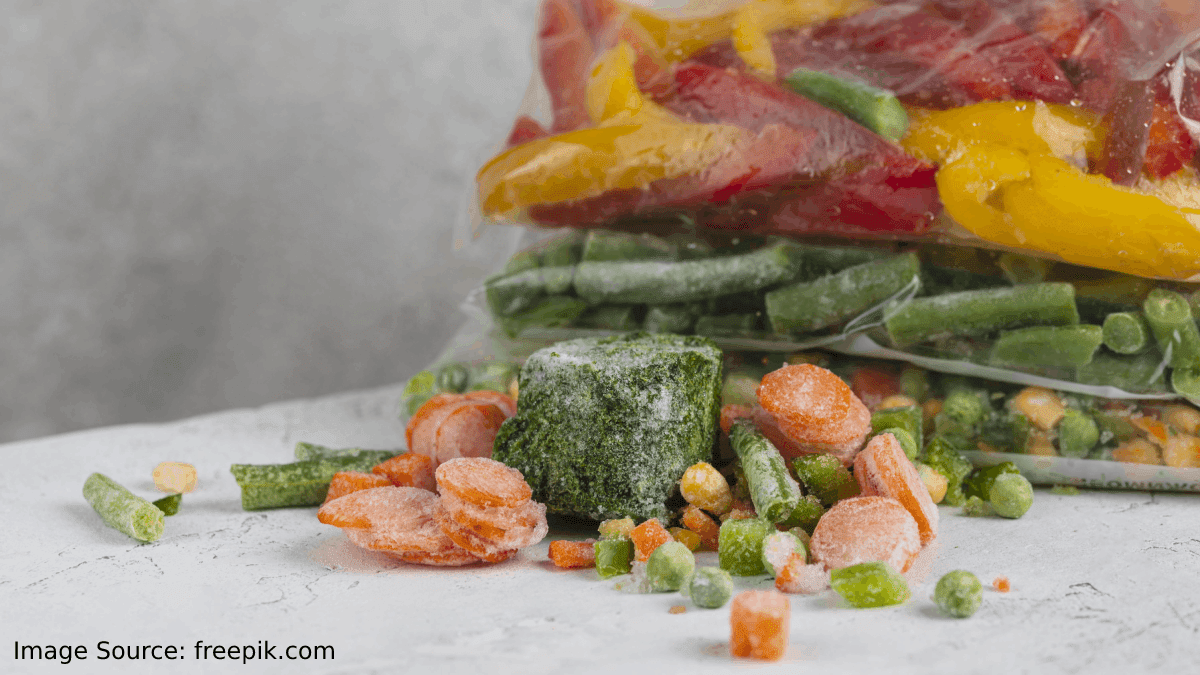 The convenience of packaged edible products is the main driver of the processed food industry. This attracts consumers of all ages. The global market has seen rapid changes due to consumer preference for convenience foods and RTE food. Frozen food is a more convenient option than cooking, and it takes less effort and time. The market will continue to grow because of the increase in disposable incomes.
Market growth will be driven by the increasing penetration of companies on eCommerce websites and the continuing trend of consumers choosing online distribution channels to get their food delivered directly to their homes.
According to Market.us, "The global frozen food market size was valued at USD 177.07 billion in 2021 and is expected to expand at a compound annual growth rate (CAGR) of 5.2% from 2022 to 2030."
Due to the many health benefits of these products, there will be a greater demand for gluten-free ready meals. In March 2022, Halo Top, an Ice-cream brand by Wells Enterprises, Inc., launched a new line of frozen fruity desserts with new Sorbet Pints.
Three flavors are available: strawberry, mango, or raspberry. These products contain real fruits with less sugar and calories, are vegan-certified, and are gluten-free. This will help to expand the market because of the rising popularity of healthy eating.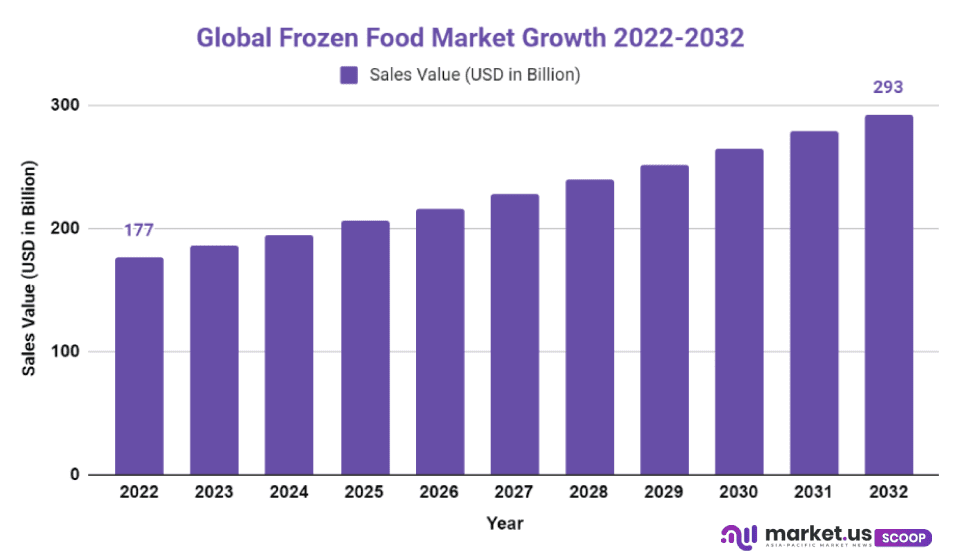 Anurag Sharma, senior research analyst at market.us said, "Over the next few years, the industry will grow in size due to the increasing popularity of shelf-stable food products among consumers worldwide. In a Progressive Grocer article, August 2021 stated that the popularity of these foods, including breakfast meals, rose by 10.9% and dinners/entrees increased by 4.9%. Frozen meats were up 2.7% and processed chicken by 10.4%."
Click here to check – 200+ pages of in-depth market analysis reports on the frozen food market.
These products will also be used by many end users, including full-service restaurants, hotels, and resorts, as well as quick-service restaurants. This will help to grow the market.
Indirectly, the growing consumer preference for convenience foods favors frozen products' increasing demand as they are easier to prepare than cooking from scratch. Due to consumers' busy lives, the market for processed foods is driven by greater demand for convenience.
This in turn increases demand for frozen foods. The growth of the frozen food industry is also affected by an increase in disposable income. This increases consumers' purchasing power.
Some consumers view frozen food as an inferior product to fresh food. This is one of the main market restraints. It is believed that food that is frozen for more than a year before consumption is not nutritious.
Consumer perceptions are changing due to statements like " Frozen produce can be just as good as fresh stuff in terms of nutrition" by the US Food and Drug Administration and the International Food Information Council (IFIC).
Vitamin C and folate, which are essential nutrients, can be affected by temperature changes. Foods that have been stored at different temperatures can also lose their nutrients. These essential nutrients are not lost because frozen foods are kept at a constant temperature.
Online grocery shopping is a hot trend. New apps have been introduced that make it easy for consumers to shop online and allow them to choose their favorite products. Because of the convenience and variety offered by online shopping, consumers are more inclined to shop there.
Eurostat estimates that 25% of the population purchased food and groceries online in 2018. Retail grocery shopping has emerged as a popular platform for companies to sell and showcase their products, thanks to the increasing use of smartphones and the Internet.
This initiative was taken by the company to expand its product range and increase the variety of these foods. Because of safety and hygiene concerns, customers are making shorter trips to the stores, which has boosted demand for frozen foods.
---
---
Media Enquires
If you require any further information about a related market, please get in touch with us. we're happy to help you
+91 7008 614 496
+91 7008 614 496