Full-Service Airline Market Soaring as Companies Strive to Improve Brand Image, says Market.us
---
---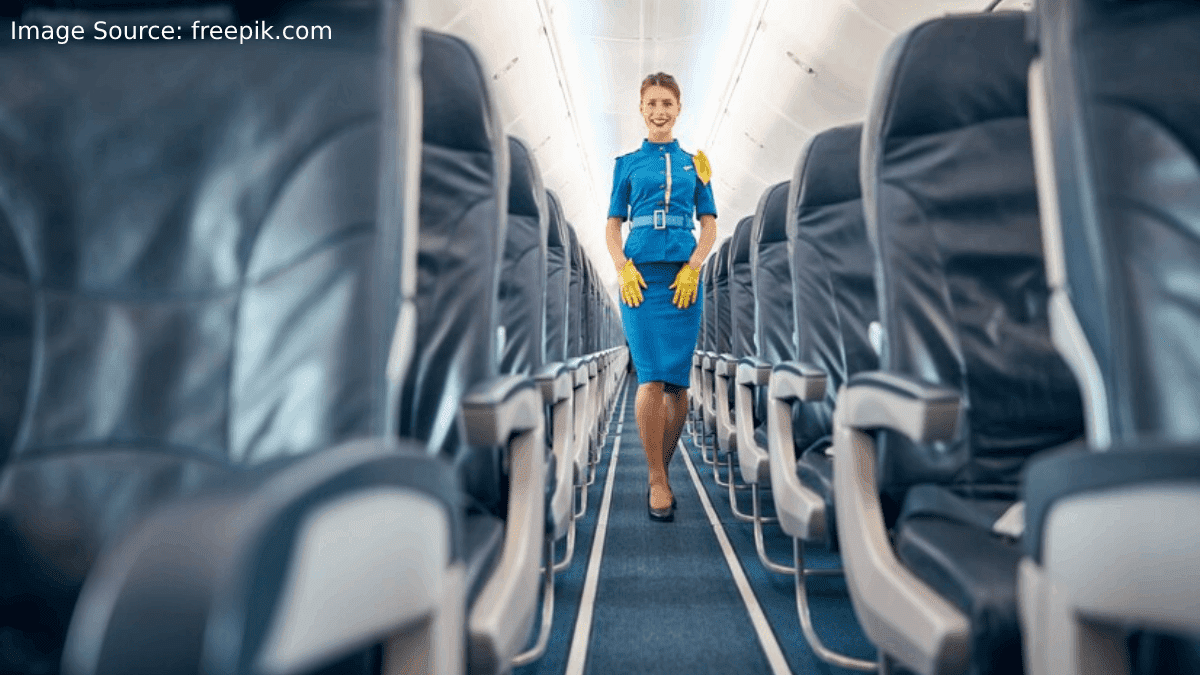 Full-Service Airline provides a complete service, from check-in through inflight catering. These airlines often offer multiple service cabins and may even offer first-class products depending on the route or region they serve. Full-Service airlines offer a higher customer service level than low-cost carriers.
A Full-Service Airline is also known as a Flag carrier or legacy carrier in the airline industry. Even on the shortest routes, meals are served on full-flight flights. As a way to reduce unit costs, the industry trend has been toward smaller but more powerful aircraft. This shift means that the market is moving away from point-to-point routes and towards hub and speaks operations at major airport hubs.
According to a report by Market.us," The Global Full-Service Airline Market size is expected to grow from USD 70.5 Billion in 2022 to USD 154.6 Billion by 2032, at a CAGR of 5.6% during the forecast period (2022-2032)."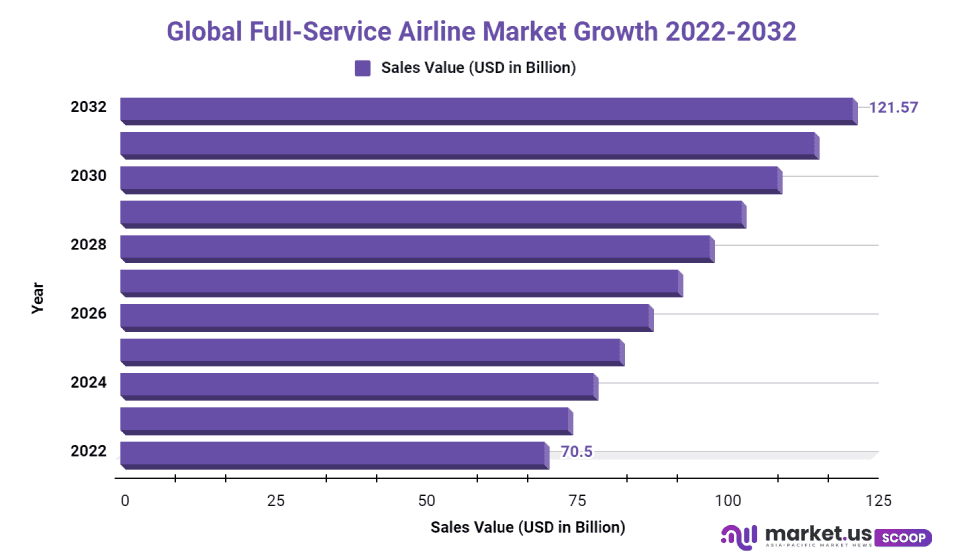 An airline can reduce expenses by using opportunity traffic, which is air traffic that doesn't have a direct demand but still takes advantage of connecting flights provided by airlines at each airport. Airlines can also reduce their expenses in certain areas, such as the dispatch department. This allows for more efficient use of staff and equipment to ensure aircraft arrive on time.
Full-service Airline Market includes Airlines that provide passengers with a wide range of in-flight amenities, including food, beverages, entertainment options, luxuries and blankets, headphones, and pillows. Full-service Airlines offer different types of seating arrangements to make it easier for passengers. Full-service Airline primarily serves routes that have low traffic. They do this by connecting to central hubs around the region. Full-service Airlines also help to reduce travel time for passengers and the indirect costs that go with it.
Anurag Sharma, a senior research analyst at Market.us, said," The growing demand for full-service airline services is driving the global Full-Service Airline Market. The airline is working to improve its brand image and customer service to attract more customers. Low fares and increased passenger traffic will drive demand over the forecast timeframe."
Many airlines now use in-flight entertainment to differentiate themselves from their competition. In-flight entertainment provides audiovisual entertainment on an aircraft using broadcast media like movies, TV shows, or music.
Customers can check their baggage at the airport before they board the plane. These services include carry-on and checked baggage as well as excess luggage fees. The term "hold" or "baggage-hold" describes a service that allows passengers access to any type of baggage, including handbags and backpacks, at airport check-in counters or self-check-in kiosks.
Flight attendants serve meals and beverages on airline flights. They provide food for passengers based on the meal preferences they indicated when they purchased their tickets.
Comfort service is an option on airline flights. This means that flight attendants will provide comfort services such as blankets and pillows to passengers during their flight, based on their preferences.
Domestic aviation's full-service market can be divided into flight entertainment, checked baggage, meals and beverages, and comforts. Full-Service Airlines like American Airlines and Delta Air Lines provide meals, beverages, checked luggage service, and comfort. These airlines are well-known in the US, which has allowed them to grow their full-service carrier segment.
Full-Service airlines in international aviation are in high demand. Many international airlines have reduced prices or provided ancillary services like meals and baggage. Consumers are now paying more attention to comfort than the price of a flight.
Improvements in economic conditions and a rise in disposable income drive the growth of Full-Service airlines. The global economy was hit hard by the 2008 economic crisis in Europe and China. The strong recovery from the crisis led to notable economic growth in the developing economies and an increase in middle-income income. The market has also been influenced by the high growth rate of disposable income in Asia-Pacific.
---
---
Media Enquires
If you require any further information about a related market, please get in touch with us. we're happy to help you
+91 7008 614 496
+91 7008 614 496