Future of Neurovascular Catheters Market Emerging with Advantages in Minimally Invasive Surgery, says Market.us
---
---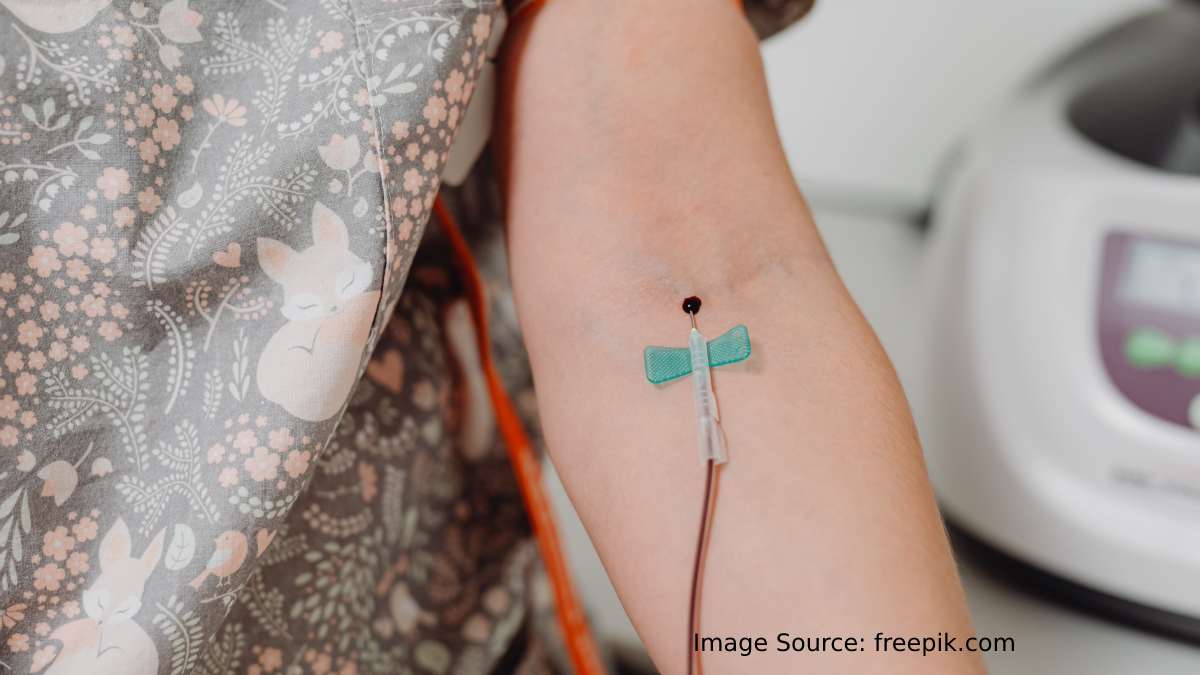 Market forces include the increasing prevalence of neurological conditions like stroke and brain aneurysms, the acceptance of unhealthy lifestyles, increased awareness about neurological conditions, and increased disposable income.
According to Market.us, "The Neurovascular Catheters Market is projected to reach a USD 6.80 billion valuation by 2032 at a CAGR of 7.5%, from USD 3.3 Billion in 2021."
Asia Pacific will see 7.6% revenue growth between 2021-2032. The region's potential growth is significant due to the increasing availability and awareness of neurovascular catheters. The region is also home to an increasing number of neurological diseases such as stroke and brain aneurysms. This will boost the regional market growth.
Anurag Sharma, a senior research analyst at Market.us, said, " The shift from traditional surgery to minimally invasive procedures has been pivotal in creating advanced neurovascular catheters. These catheters offer several advantages, such as minimal intrusion, easy access to intracranial space, and simplified processes. This will boost adoption and drive market trends for neurovascular catheters over the forecast period."
Due to the limited access to medical services, the COVID-19 pandemic poses a serious challenge. This has led patients with other diseases to receive inadequate medical services. The pandemic has adversely affected neurosurgeons and neuro care clinics. Due to the lower transmission of the disease, many brain-related surgeries have been delayed or canceled during this time.
The volume of neurosurgical procedures fell to 55.0% in mid-2020, among countries that are highly affected, including the U.S. and Russia. These countries are the most affected in terms of reported deaths and confirmed cases. The American College of Surgeons (ACS), in response to the rapid rise in COVID-19-related cases in the United States, issued a recommendation in March 2020 to cancel, postpone or curtail elective procedures. 
The ACS was followed by the Center for Medicare and Medicaid Services and the American Hospital Association, which also issued similar recommendations to reduce the spread of coronavirus. However, neurosurgical procedures saw significant growth by 2020 as healthcare systems were relieved of pressure. This was almost negating the impact of the decline in volume.
Due to nationwide lockdowns over the last few months, disruptions have also occurred in the supply chain, manufacturing activities, and delivery schedules. The market is expected to rebound over the forecast period, as many countries around the world have eased lockdown measures and resumed elective procedures. 
The key players are focusing on geographical expansion and building more warehouses in various locations to manage their operations through other channels in the worst-hit areas. Companies have adopted strategies to address supply chain disruptions such as rerouting logistics and sourcing from other partners. Local manufacturers have also been able to take advantage of the pandemic.
Medical devices are regulated and controlled by the U.S. FDA. It categorizes medical devices according to the risk involved and evaluates regulations that provide a reasonable guarantee of safety and effectiveness. There are three types of devices: Class I, Class II, and Class III. Devices classified as Class I are at the lowest risk level and require minimal regulatory oversight. Class II devices, which are more complex than Class I, pose a slightly higher risk than Class 1 devices. They must also comply with strict regulations. Class III devices, which are more complex than Class I or II, pose a greater risk to the user.
FDA regulations classify neurovascular caths as Class II (870.1330). FDA regulations state that neurovascular catheters can be used to remove blood clots in cerebral neuro vasculature by using mechanical methods like suction, laser or ultrasound.
For neurovascular catheter regulations, premarket notification submission [510 (k)] is required. De-novo classification is also required. These are dependent on the identification and technology of predicated devices as well as the indications for their use. The classification of a device is determined by its risk profile and degree of risk. FDA can reject approval of a device if it cannot be found that is substantially identical to the legally prescribed device.
The growing awareness of neurological conditions like stroke, hemorrhage, and brain aneurysm is driving the market growth. Brain aneurysm Foundation estimates that 500,000 people will be affected each year by brain aneurysms. The U.S., however, suffers from approximately 30,000 brain aneurysms per year. Every person in the United States is eligible for research on brain aneurysms. The federal government spends 83c annually. There are many initiatives and programs being launched globally by governments from other countries to raise public awareness and treat neurological conditions like ischemic stroke.
---
---
Media Enquires
If you require any further information about a related market, please get in touch with us. we're happy to help you
+91 7008 614 496
+91 7008 614 496