Gene Mutations Aiding in Push for Treatment Solutions in the Hemophilia Gene Therapy Sector, says Market.us
---
---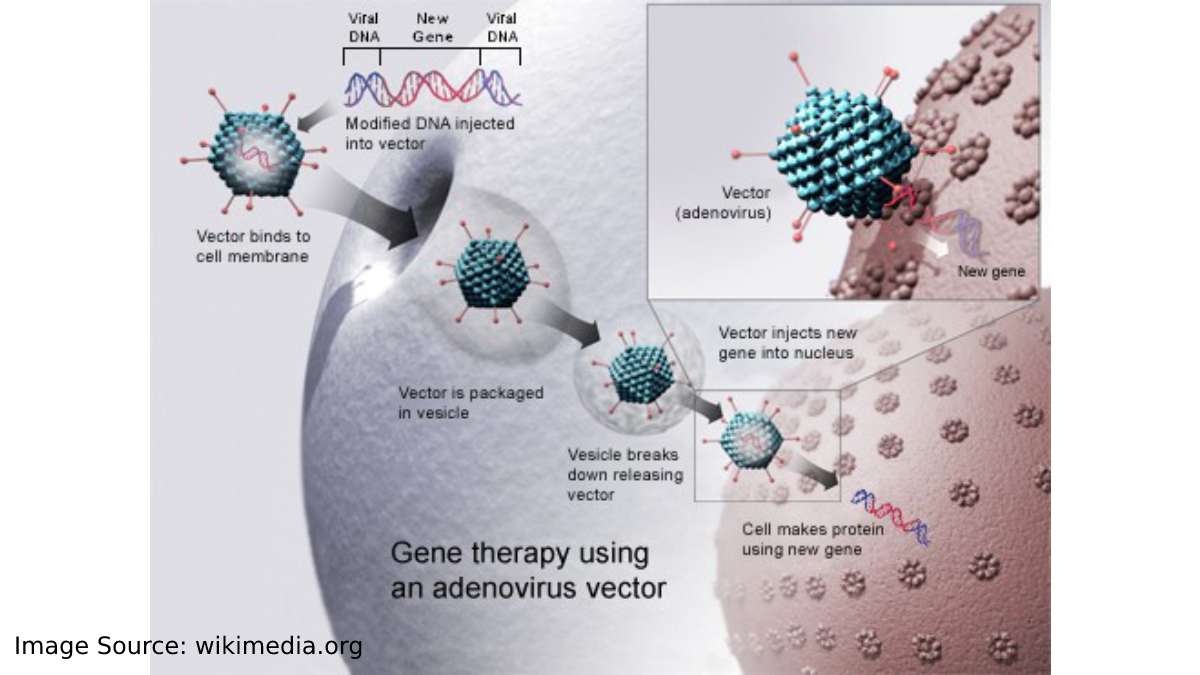 Hemophilia refers to a genetic disorder where patients' blood does not clot properly due to a lack of blood-clotting proteins called coagulating factors. The only way to treat hemophilia is to promptly replace the specific clotting factor.
Due to many shortcomings in conventional treatment, major biotech and pharmacy companies are working on gene therapy for hemophilia. The market for hemophilia gene therapy is expected to grow due to the increasing number of patients with hemophilia who need treatment. There are also strong product pipelines.
According to a report by Market.us," The global hemophilia gene therapy market was valued at US$ 366.9 Million in 2022. It is expected that it will grow at a CAGR of 45.7% over the forecast period (2023-2030)."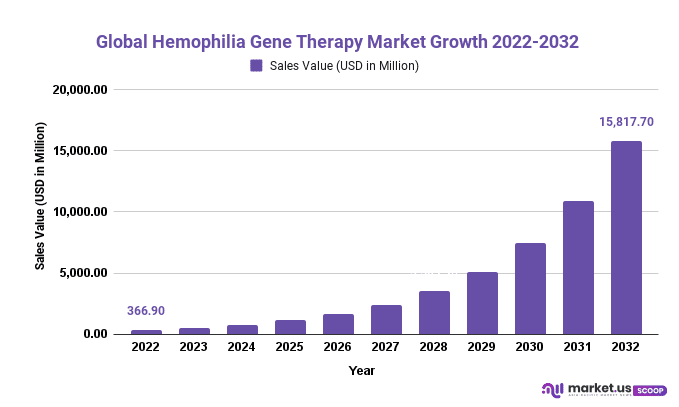 Market.us Senior Analyst Gaurav Yadav stated, "Increasing prevalence of hemophilia and an increasing number of research activities on genetic mutations, as well as growing awareness about hemophilia treatment treatments, are key factors expected to drive growth in the Global Market."
The hemophilia gene therapy market is driven by the rising importance of hemophilia globally, the growing demand for gene therapy, and the growing pipeline of gene base products. New treatments are expected to drive the market. The market is also being driven by hemophilia treatment in its pre-clinical phase and increasing genetic evolution.
WFH (World Federation of Hemophilia) data shows that hemophilia is more common in males, and about 1 in 5 neonates are affected by type A. According to the National Institute of Hemophilia, approximately 20,000 Americans and 400,000 globally are affected by hemophilia.
Market growth is expected to be driven by continued investment in research and innovation and the support of regulatory bodies, like the U.S. Food and Drug Administration (FDA), in product development for gene therapies.
The global hemophilia gene treatment market can be divided into North America and Asia Pacific, Europe, South America, and Europe based on regions. North American hemophilia gene therapies have seen a significant increase in demand due to the excellence of Canada and the USA in gene therapy.
There are several major players in the hemophilia gene therapies market: Spark Therapeutics, Pfizer, Inc., BioMarin Pharmaceuticals, Inc., BioMarin Pharmaceuticals, Inc., UniQure NV, Ultragenyx Pharmaceutical, Shire PLC Sangamo Therapeutics, Inc., Freeline Therapeutics.
Gene therapies can only be obtained through clinical trials or expanded access programs that are very limited in scope. Many people with hemophilia might not be able to access these therapies. Access to gene therapies may be less restricted as they become more readily available.
The lack of treatments available and the high price of therapy have hampered this market. During the forecast period, however, several developments will boost the Hemophilia gene therapy market. These developments include the development of novel gene therapies and increasing awareness about the condition.
Recombinant Adeno-associated virus is often used to deliver a codon-optimized copy of the clotting factor genes (VIII and IX) to patients with hemophilia. To make the coding sequence more compatible with the viral vector, this gene is cut down by deleting a small portion of it. The observed dose-dependent gene expression level indicates gene expression for the clotting factor is affected by gene therapy.
Market forces include increasing disease prevalence, awareness, and gene therapy technology advances. For hemophilia treatment, there are many types of gene therapy. Three types of gene therapy are available for hemophilia: replacement genes, delivery vectors, and inhibitors.
While replacement genes are designed to correct an underlying mutation that causes hemophilia and delivery vectors, or inhibitors aim to increase the effectiveness of gene therapy by increasing its transport across cells or inhibiting it, the latter two are intended to enhance the efficacy.
The report by Market.us briefly describes the key factors contributing to the global hemophilia gene therapies market growth. To forecast market growth, the review examines gene therapies' increasing importance. Here are also the trends and propensities of the healthcare industry. The review provides an evidence-based commentary about the factors that could drive market demand in the near future.
---
---
Media Enquires
If you require any further information about a related market, please get in touch with us. we're happy to help you
+91 7008 614 496
+91 7008 614 496