Global Logistics is Transforming with the Sprawling Expansion of the Oversize Cargo Industry, says Market.us
---
---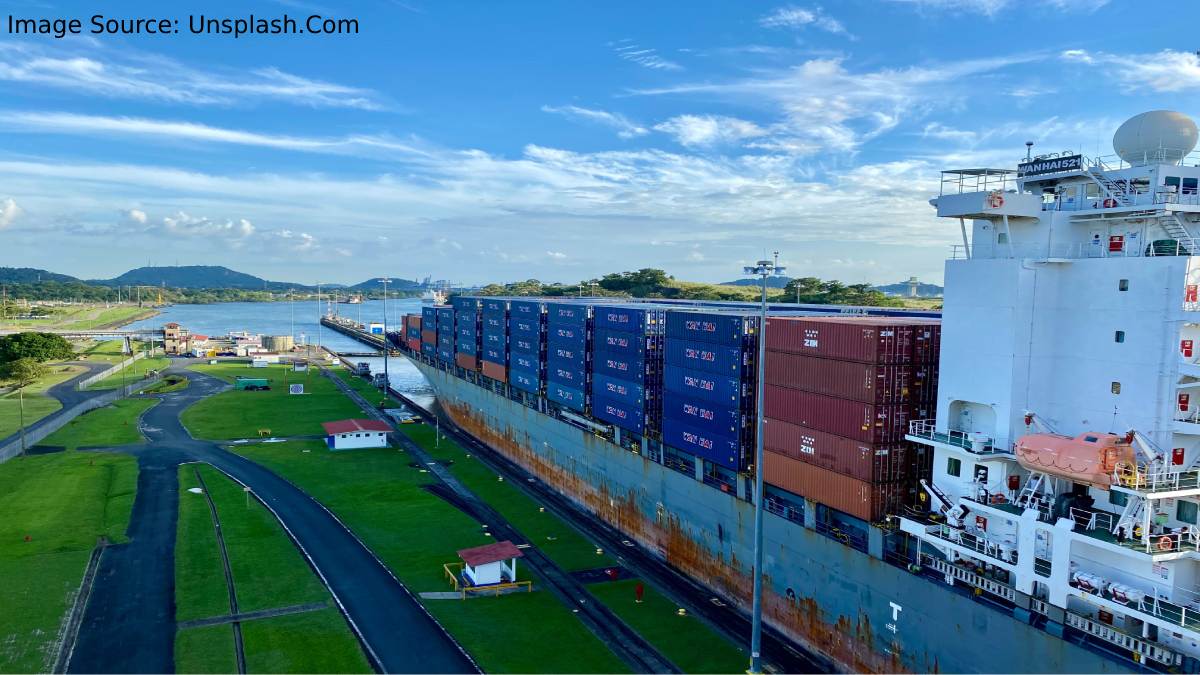 Transporting goods exceeding the carrier's established normal weight or dimension constraints is called "oversized cargo transportation." Shipping things too big or heavy to be transported by conventional means is one of the many uses for oversized cargo transportation.
According to a recent report by Market.us," The global oversized cargo transportation market is anticipated to increase at a CAGR of around 2.6% over the next ten years. It will reach USD 96.82 billion in 2032 from USD 73 billion in 2021."
In the United States, the market for oversized cargo transportation is anticipated to reach USD 76 billion in 2023. It is projected that China's economy, the second-largest in the world, will expand at a 2.4% CAGR from 2022 to 2032 to reach a projected market size of USD 53 billion. 
Two further noteworthy geographic markets are Japan and Canada, with growth rates of 2.6% and 2.2%, respectively, predicted for each over 2022–2032. It is expected that Germany would grow at a CAGR of about 2.7% within Europe.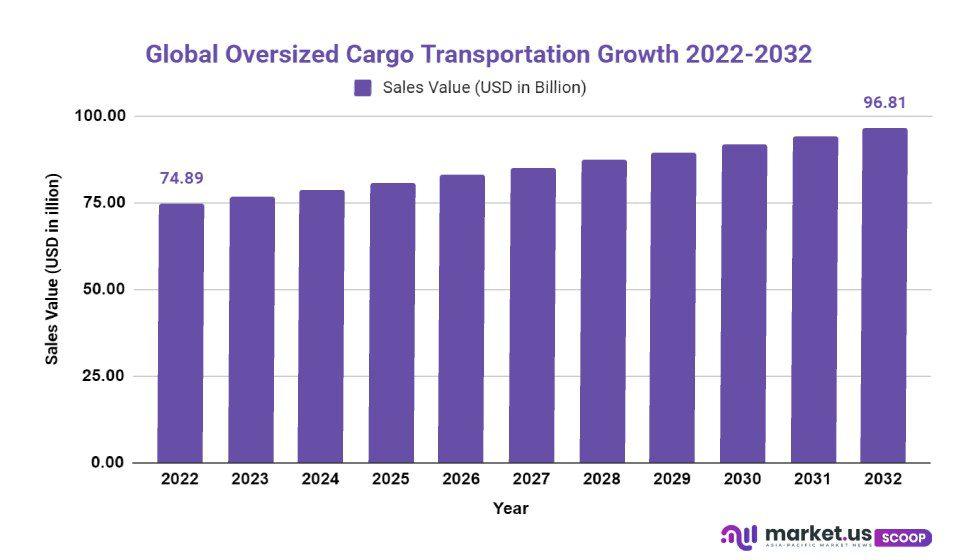 It is anticipated that increased capital expenditures and maintenance of oversized cargo transportation will constrain the market during the forecast period.
Anurag Sharma, a senior research analyst at Market.us, said, "The market for oversized cargo transportation is anticipated to grow over the forecast period due to rapid industrialization and rising environmental concerns."
Click here to check 200+ pages of in-depth market analysis reports on the oversized cargo transportation market.
The United States, Canada, Japan, China, and Europe are expected to generate the 2.6% CAGR predicted for the global rail segment. When the analysis period came to a close, these regional marketplaces, which collectively account for USD 60.4 billion in 2021, are expected to reach a projected size of USD 80.1 billion. China will still be one of these regional markets with the fastest growth rates.
The demand for specialist parts and equipment is rising as industrialization and equipment construction increase. The market for heavy fabrication that needs to be transported from the manufacturer's location to the industrial location is being driven by globalization and internet connectivity.
The global market for oversized cargo transportation is being driven by an increase in the demand for complex packages and heavy parcel delivery.
Road transportation, rail transportation, sea transportation, and other modes of transportation are the different segments of the global market for oversized cargo transportation. Among these, road transportation dominates the global market for oversized cargo. Road transportation makes transportation simple and improves road connectivity in rural areas, which is what is causing this market segment to develop.
Due to its rapid industrial development, the Asia Pacific region is the largest market for the cargo transportation industry. The Asia Pacific region is home to nations like China and India, which have large demands for the transportation of construction materials and heavy machinery. Major component makers and fabricators are located in this area. During the anticipated timeframe, a strong growth rate is anticipated for this.
Due to its highly developed industrial infrastructure and petrochemical transportation, the Europe area dominates the market for oversized cargo transportation.
Transporting goods and products is necessary for developing industrialization and transforming infrastructure through new future projects, which increases demand for industrial and construction handling equipment. This is yet another important feature that would probably fuel the market for oversized cargo transportation during the anticipated timeframe.
---
---
Media Enquires
If you require any further information about a related market, please get in touch with us. we're happy to help you
+91 7008 614 496
+91 7008 614 496