Global Power Strip Market Sees Rising Demand as Stable Power Needs Increase, says Market.us
---
---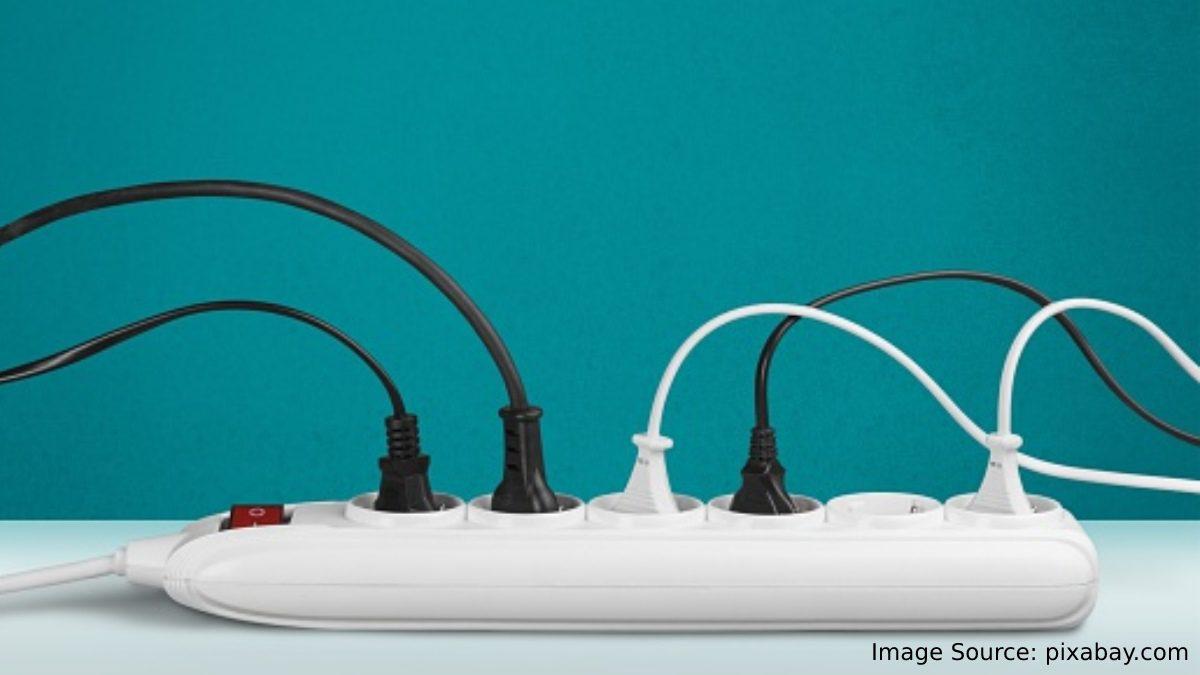 Smart power strips monitor and control each socket's capacity to increase energy efficiency and reduce energy waste. Smart power strips can remotely control, monitor, and manage devices. These power strips have built-in surge protection, ensuring electronic device safety. This dramatically reduces the risk of damage or failure and is a crucial factor in driving market revenue growth.
According to the latest report by Market.us, "The Power Strip Market was valued at USD 11,130 million in 2021. This market is expected to grow at a compound annual rate CAGR of 6.9% between 2022 and 2032."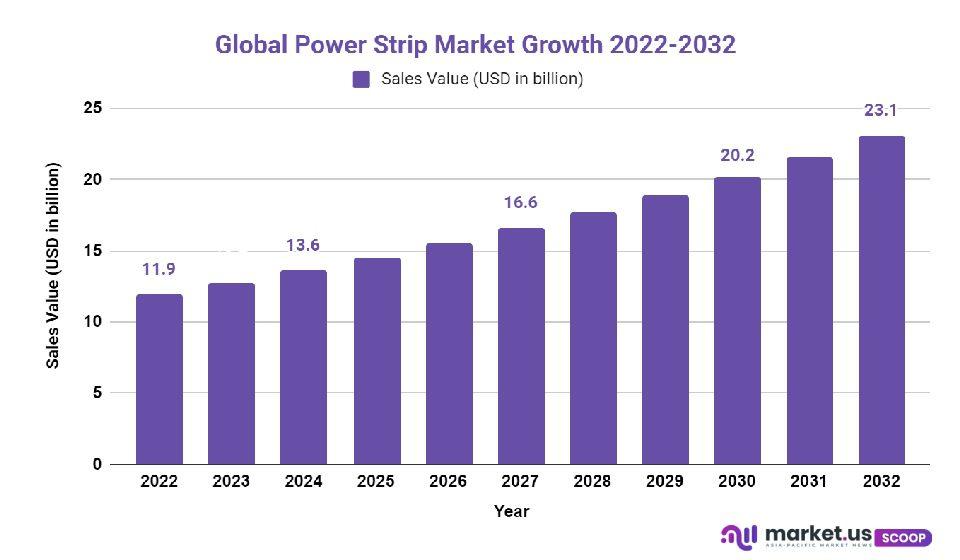 Gaurav Yadav, a senior research analyst at Market.us, said, "Power strip demand is expected to rise due to the growing need for stable power supplies. A steady power supply is essential to ensure that utility and electrical devices are always available."
The high disposable income of consumers fuels power strip demand. Consumers spend more money on innovative electronic devices such as laptops, desktops, and microwaves due to their high disposable income. This will increase the demand for power strips in the local market.
The number of outlets required to plug electronic devices in offices and homes is increasing. Power strips enable a single outlet to handle multiple devices. Surge protectors are becoming more popular because they offer the advantages of a power strip but protect devices from voltage surges higher than their machines can handle.
The market is expected to experience a significant increase in power strip demand, but stringent regulations from different regions will be challenging over the forecast period. Manufacturers must ensure that they follow all rules and international standards, as power strips can be used for various purposes. 
The market for global power strips is divided into four categories: type, protection, application, and region. The market can be divided into three types: specialized power strips, common power strips, and smart power strips. The market can be classified into surge protection and fuse-based protection. The global power strip market can be divided into three types based on their application: industrial, commercial, or household.
Reduces standby power loss and helps to save energy
Power strips are helpful in reducing energy consumption by detecting inactive appliances that are connected to power strip sockets. The power strip cuts off power to the socket if a device becomes inactive. This will help to save energy and reduce the extension's power consumption. Power strips will help to conserve energy by preventing active energy waste and standby power loss.
The Power Strips Industry Analysis section has been divided into five major regions: North America, Europe, Asia Pacific, and Latin America (alongside respective major contributor countries). It also provides current trends and revenue share.
Market conditions had shown steady growth in the US consumer electronics market prior to the pandemic. In January 2020, for example, the Consumer Technology Association (CTA), predicted that the US consumer electronics retail revenue would reach USD 422 billion. This is a 4% increase year-on-year (YOY), compared to 2019. The revenue included both sales from traditional consumer electronics revenue sources like televisions, smartphones, and laptops as well as income from streaming services or emerging technologies. CTA also predicted that the U.S. technology retail revenues would reach USD 487 billion by 2021 in July 2021.
Regional growth is supported by the presence of major companies in the power strips market. The region's growing demand for electronic device protection systems is expected to increase the demand for power strips. This region is highly inclined to adopt sustainable energy products. This will increase the demand for power strips that help in saving energy.
---
---
Media Enquires
If you require any further information about a related market, please get in touch with us. we're happy to help you
+91 7008 614 496
+91 7008 614 496