Global Pressure Sensors Market Demand Accelerating on Increasing Automation Needs, says Market.us
---
---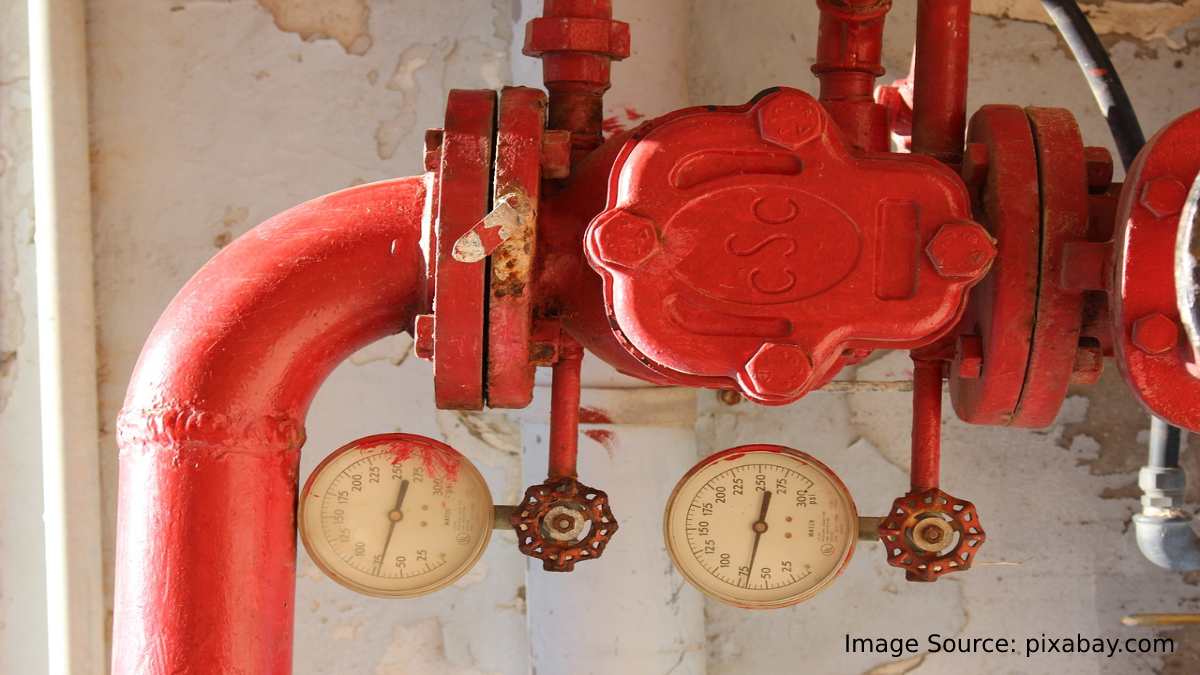 A pressure sensor can be described as a transducer that converts a mechanical pressure input in liquids or gases into an electrical output signal.
It is composed of a pressure sensor that measures, detects, or monitors the pressure applied to electronic components. The information is then converted into electrical output signals. A pressure sensor measures pressure in a variety of gases and liquids. The pressure sensor produces an analog output proportional to the strain or pressure applied to it.
According to research by Market.us, "The Global Pressure Sensors Market was valued at USD 18.59 billion in 2022. It is expected to grow at a 4.4% CAGR and reach USD 28.6 billion between 2022 and 2032."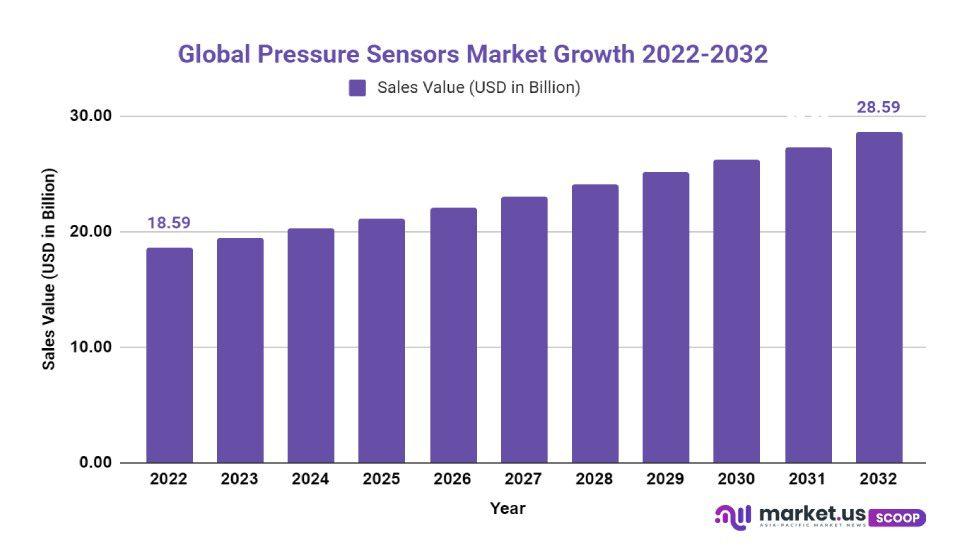 Gaurav Yadav, a senior research analyst at Market.us, said, "The pressure sensors market is driven by a number of factors including increasing demand for automation in various industries such as automotive, healthcare, and consumer electronics, growing demand for energy efficiency in buildings, and increasing awareness about the importance of process control and safety in industries such as oil & gas and chemicals."
There are three major factors that will impact the growth of the global pressure sensor market: the increase in pressure sensors used in automobiles, the rising demand for pressure sensors within consumer electronics, and the favorable government regulations concerning the use of pressure sensing devices. 
The market's growth is hindered by the high initial cost of sensors. However, the market is expected to grow due to the increasing demand for sensors for smart cities and the Internet of Things (IoT), which are both factors that will provide lucrative opportunities for growth.
Over the years, the demand for pressure sensors has increased and will continue to rise during the forecast period. Automotive manufacturers can benefit from this to increase their market growth and market share. To reduce air pollution, pressure sensors are key components.
Although pressure sensors are being used in more automated intelligent controls and wearable electronic devices have led to an increase in shipment, price erosion is limiting sales growth. 
The increasing competition among pressure sensor manufacturers is partly responsible for the rapid development of new IoT, consumer, and portable applications. 
Many companies are focusing their research and development efforts on providing affordable pressure sensors like MEMS-based pressure sensors, IO-link compatible sensors, or wireless sensors.
The increasing trend of IoT and Industry 4.0 is also boosting the growth of the pressure sensors market as they play a crucial role in monitoring and controlling various industrial processes. 
Furthermore, technological advancements in pressure sensors, such as miniaturization and integration with wireless communication technologies, are driving market growth as they offer benefits such as enhanced accuracy, improved reliability, and reduced cost. 
The pressure sensors market presents a number of opportunities for growth and expansion. One of the biggest opportunities is the growing demand for smart homes and home automation systems, which is driving the demand for pressure sensors in consumer electronics such as smart appliances and HVAC systems. 
Another opportunity lies in the increasing use of pressure sensors in the healthcare industry for applications such as blood pressure monitoring, patient monitoring, and respiratory care. 
The growth of electric and hybrid vehicles is also creating new opportunities for pressure sensors in the automotive industry, as they are used for applications such as tire pressure monitoring, battery management, and power steering. 
---
---
Media Enquires
If you require any further information about a related market, please get in touch with us. we're happy to help you
+91 7008 614 496
+91 7008 614 496