Growing Disposable Income Creates Aligning Demand in the Jewellery Industry, says Market.us
---
---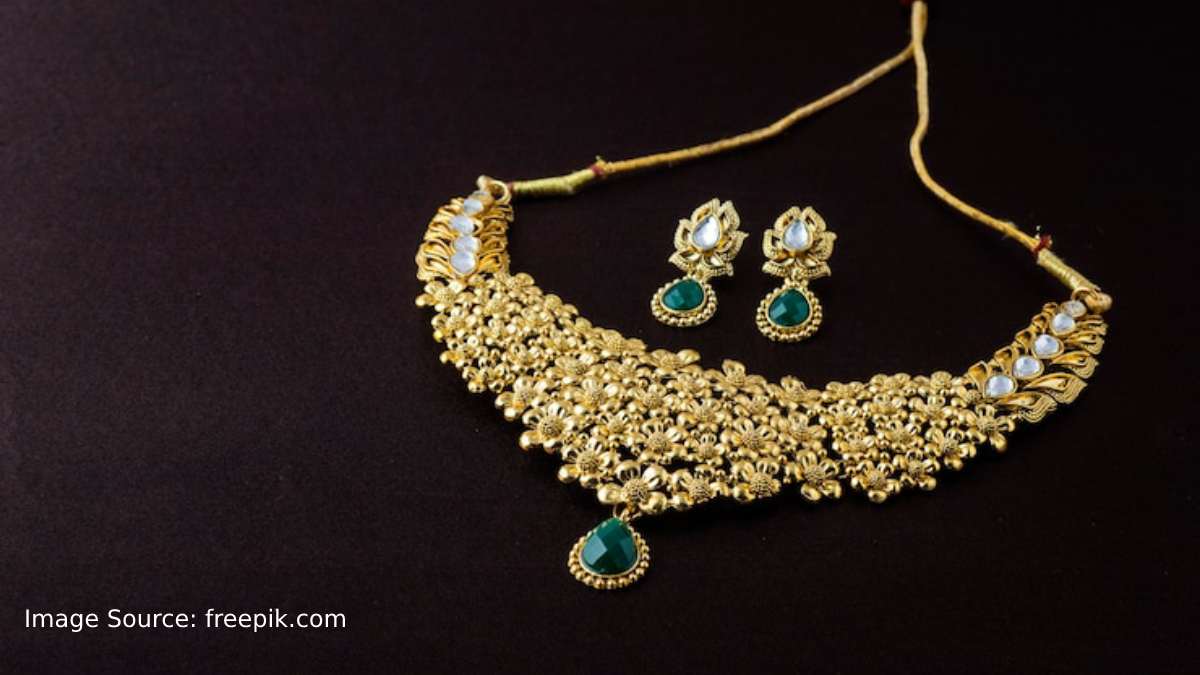 When it comes to accessories and jewelry, women are more interested in the latest trends. This market is expected to benefit from the availability of customization. The market is also being driven by increasing awareness about the authenticity of jewelry and the gems used.
Manufacturers are adhering to quality standards and authenticity and educating consumers through their advertising campaigns. The market is also driven by bridal jewelry. The high wedding ceremony and celebration costs in countries like India will influence market development.
According to Market.us," The jewelry market was worth USD 205.74 Billion in 2021. It is projected to grow at a compound annual rate CAGR of 9.2 %between 2022 and 2030."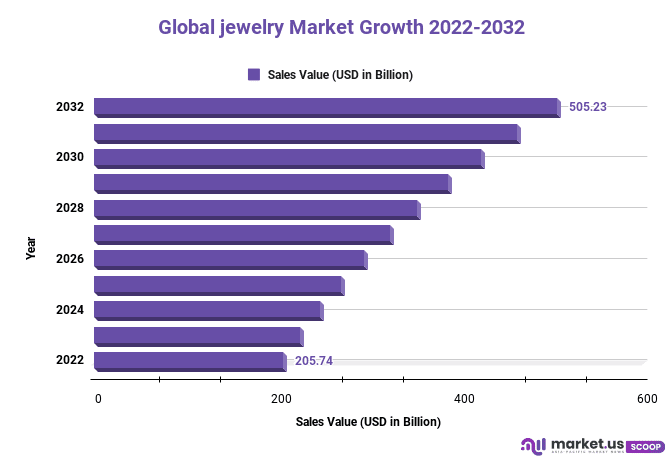 Market.us senior research analyst Gaurav Yadav stated, " Product demand will be driven by increasing disposable income and new jewelry designs from manufacturers. This market is expected to grow due to changing lifestyles and the perception of jewelry as a status symbol. Many factors contribute to the global Jewellery Market's growing demand, including decreasing gold and silver prices, growing digital buyers, rising urban populations, growing GDP per capita, and expanding female workforce population."
Also, there is a growing middle-class population, increasing high-net-worth individuals (HNWI), maturity in international tourism, and increased retail e-commerce sales. These factors will encourage market growth.
Men's increasing acceptance of jewelry is also driving market growth. Men are in high demand for products such as signet rings, tie bars, and bars made of plain gold. Manufacturers can reach a wide market and make profits by having a huge client base. Manufacturers are using frequent changes in fashion to create unique products that will attract customers by introducing new designs and emerging fashion trends.
People with high incomes want premium and luxurious products which contain precious jewels such as diamonds and platinum. However, the middle class has a growing demand for silver and gold. The type of jewels or metal used can affect the price of the product. They are a symbol of wealth and beauty for many centuries. People use them to beautify and increase their overall appearance.
They also stated that Indians traditionally shopped in independent brick-and-mortar stores for their jewelry, but this could be changing. Although online sales currently account for only 0.5% of all jewelry sales in India, India's online jewelry market is expected to be worth more than $8bn by 2030. This is due to rising consumer incomes and the growth of e-commerce.
Due to increased consumer disposable income and spending power, diamonds are increasingly in demand. Because of their extraordinary attributes, diamonds are considered one of the most beautiful natural materials on earth. They are also perceived as an indicator of one's financial standing. Major players in the jewelry market are using online channels to increase sales and product launches.
Every morning, gold retailers and traders work according to the daily price set by the gold jeweler associations. Each city has a local gold association that declares daily gold rates.
This is why prices vary in every city, even for the same amount of gold. There is not much difference between the prices in different cities because many factors affect the final price of jewelry items, such as taxes, making charges, and purity. It is, therefore, important to understand which formula jewelers use to determine the final price for jewelry.
Certain limitations and constraints will restrict the overall development of the Gold market. Different ornament products have been banned from being imported due to political tensions between different countries. This will be a major inhibitor to the growth over the forecast period.
The growing tariffs on ornament goods are due to the increasing number of countries that have stricter regulations regarding importing and exporting these products. This is causing an increase in the product's price, which repels many consumers. Rising fraud rates and insufficient knowledge about jewelry hallmarks will slow the market expansion.
These are some of the possible limitations that could hinder the overall growth of global Jewellery. Nevertheless, The rising number of men who want to wear ornaments and the robust growth in awareness of the health benefits associated with wearing ornaments will continue to drive growth. Emerging markets have huge potential for growth, which could be a boon for the market.
---
---
Media Enquires
If you require any further information about a related market, please get in touch with us. we're happy to help you
+91 7008 614 496
+91 7008 614 496