Growing global residential building construction market is one of the key drivers supporting the kitchen sinks market growth
---
---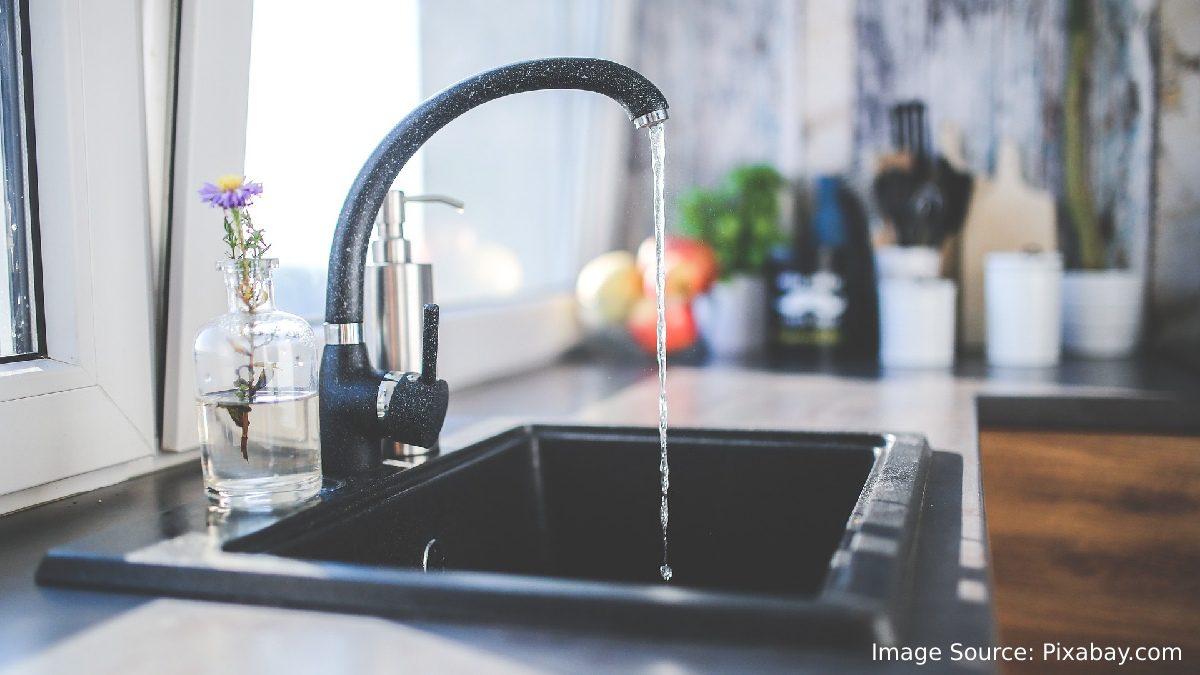 Kitchen sinks are bowl-shaped basins with some depth that are mostly used for hand washing, dish cleaning, and vegetable cleaning. These sinks are both aesthetically pleasing and functional, contributing to the overall aspect of the décor. 
The flood of IoT-enabled or smart sinks is also a big factor to the industry's advancement. However, the items' hefty installation costs may limit their use to some extent. With the increasing acceptance of dishwashers and the growing number of nucleated families worldwide, the single bowl kitchen sinks market will rise.
Product demand will be influenced by the growing preference for single bowl sinks that fit well in smaller spaces.
According to market.us, "The global kitchen sinks market was worth USD 3.6 billion in 2022, and it is predicted to increase at a compound annual growth rate (CAGR) of 4.8% between 2022 and 2032."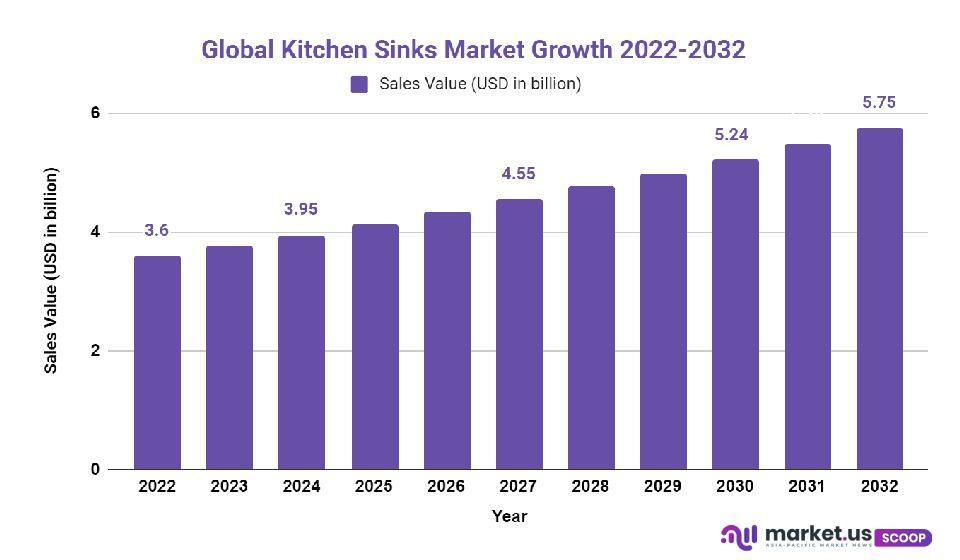 The increase in the number of households in various nations, the global expansion of hotels and restaurants, and rising consumer disposable income are all contributing to the market's expansion.
Leading kitchen sink manufacturers, like Frigidaire, Dombracht Kitchen, Roca, and others, are developing new creative solutions, such as 2-bowl and 3-bowl kitchen sinks that aid in multitasking and saving time.
"Anurag sharma, senior research analyst at market.us said" "Consumers are more interested in the increasing number of nuclear families as well as the increased demand for sink bowls for washing and cleaning. Because they make it easier to clean utensils, 2-bowl and 3-bowl sinks are preferred by offices, restaurants, hotels, and other establishments. Multi-bowl sinks are becoming more popular in the home."
They Also quoted, "the growing commercial sector, particularly hotels and restaurants, has raised global demand for kitchen sinks. The desire to build more equipped, appealing dwellings, as well as renovate old traditional kitchens with modern equipment and facilities, has boosted the market demand for water sinks in recent years."
Kitchen sinks are often used to clean utensils. Kitchen sinks are increasingly in demand due to increased building activity, improved access to clean water, and sanitation services, and increased restoration projects in developed countries.
Based on material, stainless-steel kitchen sinks are expected to grow in popularity due to its ease of production, corrosion resistance, and long-term value. These sinks are inexpensive, multifunctional, non-porous, sanitary, and will not chip, crack, or wear. Increasing installation in various ways, such as top mount and under-mount, would increase market demand.
Increasing per capita spending on home décor goods, as well as the adoption of Western lifestyles, have moved consumer focus toward appealing home decor and modern equipped kitchens, which is likely to drive demand for kitchen sinks globally over the forecast period.
One of the primary forces driving the growth of the kitchen sinks market is the expanding worldwide residential building construction market. By 2023, the worldwide residential building construction market is estimated to be worth $7.1 trillion. Because of increased urbanisation and rising disposable income, APAC is the largest contributor to the global residential building construction market.
People began investing in houses to ensure their future because they are considered long-term assets. Rent is a non-deductible expense for homeowners, so they can rent out their home. This, in turn, will fuel the expansion of the kitchen sinks market over the forecast period.
---
---
Media Enquires
If you require any further information about a related market, please get in touch with us. we're happy to help you
+91 7008 614 496
+91 7008 614 496