Growing Infrastructure & Construction Sectors Are Expected to Drive The Growth Of the Cladding Industry, says Market.us
---
---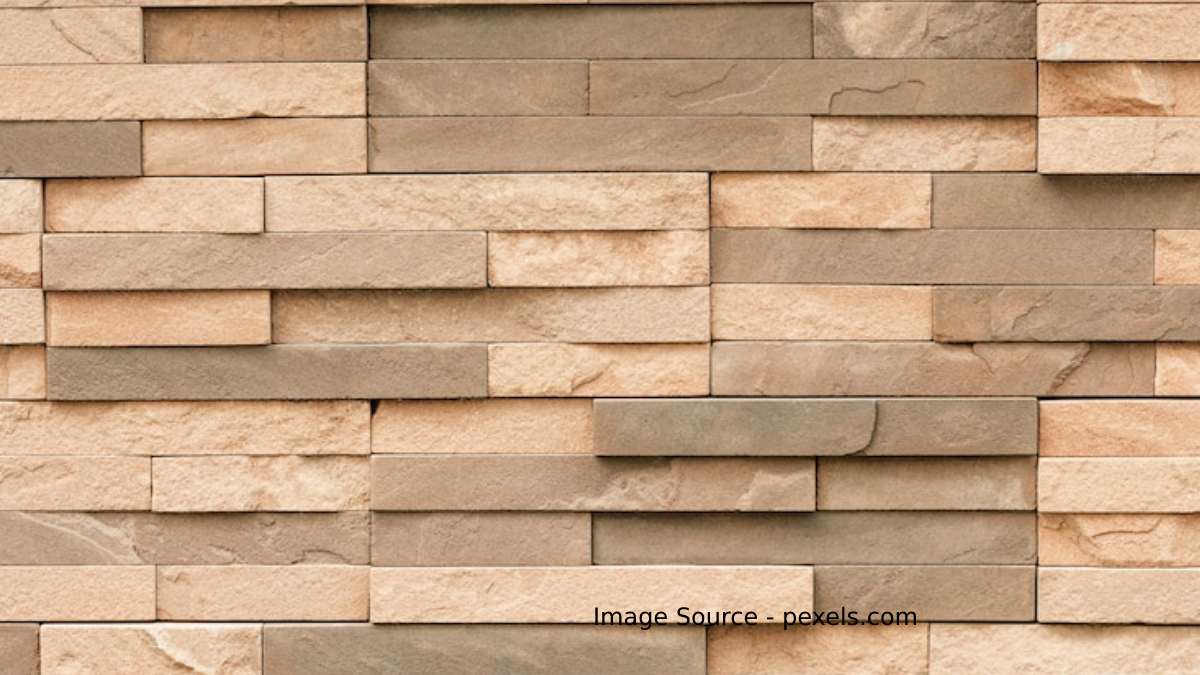 Cladding is a cost-effective way to increase buildings' aesthetics and durability in developing and developed countries. The rise in green technologies like solar panels and wind turbines has also led to a greater demand for cladding solutions that provide insulation and protection against the elements. This market is also fueled by governments all over the globe investing large amounts in infrastructure projects, which further encourages growth.
Anurag Sharma, a senior research analyst at Market.us, said, "The global cladding market value was USD 210.41 million in 2021. It is expected to grow at a compound annual rate (CAGR of 7.0%) between 2022 and 2030."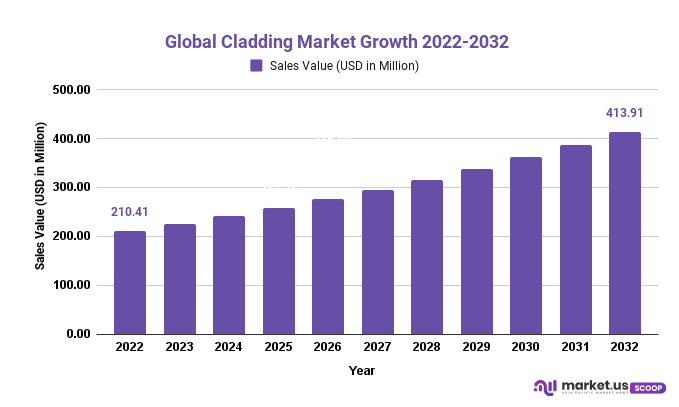 Global cladding demand and the increasing number of construction activities around the world are expected to drive the market. Due to the COVID-19 crisis, the global construction industry has been experiencing slow growth. This has led to a decrease in investor confidence and a drop in construction activity. The cladding market is also suffering. The market is expected to see moderate growth over the next few years, thanks to a gradual economic recovery and better business confidence.
Gaurav Yadav, a senior analyst at Market.us stated, " The Cladding Market is a rapidly growing segment due to the increased demand for better building materials. Cladding is used in commercial, residential, and industrial buildings. It helps to reduce energy consumption, improve the aesthetic appearance of the structure, increase thermal insulation, and provide soundproofing. Cladding is also important in protecting the structure against extreme weather conditions such as wind, rain, and extreme temperatures. "
Click here to check 200+ pages of indepth market analysis report on cryptocurrency market.
Cladding's cost-effectiveness in comparison to traditional building materials like stone, brick, or concrete blocks is the main driver of cladding market growth. Cladding is a popular choice among builders because it offers superior quality and a longer life span than traditional building materials. Cladding is also customizable and can be made of various materials, including wood, metal, or plastic.
North America, Asia Pacific, and Europe are experiencing cladding market trends. This is due to an increase in construction. This is due to the increasing construction of non-regional buildings such as hospitals and IT companies in countries like the US, Canada, and Mexico. The growth in Metal cladding Market has been increasing in the forecasting period. Strong demand is being created by the availability of raw materials, new technologies, and manpower in the Asia Pacific region.
Cladding is an industry with many applications and materials. Some factors can limit the sector's growth. The availability of suitable raw materials is the first factor that can hinder the growth of this sector. These materials are essential for cladding products but their scarcity could limit supply. Fluctuating prices of key components like metals and plastics may also impact demand. These changes might not be possible to pass on to pricing structures.
The sector can be affected by environmental regulations and economic fluctuations. In order to cut down on emissions from buildings and other constructions around the world, there may be stricter insulation standards and greater energy efficiency. This could impact which types of cladding will be used in future projects.
In the meantime, technological advances have resulted in a proliferation of prefabricated insulated panels (PIPs), ceramic tiles, and fiber cement boards, as well as metal composite panels, PVC sheets, polyvinyl chloride (PVC) sheets, and pre-fabricated cladding panels (Microplyvinyl chloride) panels. These products are more durable than traditional building materials such as brick and stone. They are also relatively affordable in terms of installation and long-term maintenance costs.
The forecast period will see an increase in construction spending in developing nations due to population growth and strong economic and industry developments. This is expected to impact the demand for cladding products positively.
After its recovery, the global construction market is expected to experience steady growth. The cladding market is very competitive in terms of pricing, product differentiation, and quality. Market players are focused on improving product quality in terms of durability, aesthetic appeal and energy efficiency. They will likely undergo mergers or acquisitions to improve their position in the domestic and international markets.
---
---
Media Enquires
If you require any further information about a related market, please get in touch with us. we're happy to help you
+91 7008 614 496
+91 7008 614 496