Growing Market for Automotive Integrated Circuits Ignited by Automakers, says Market.us
---
---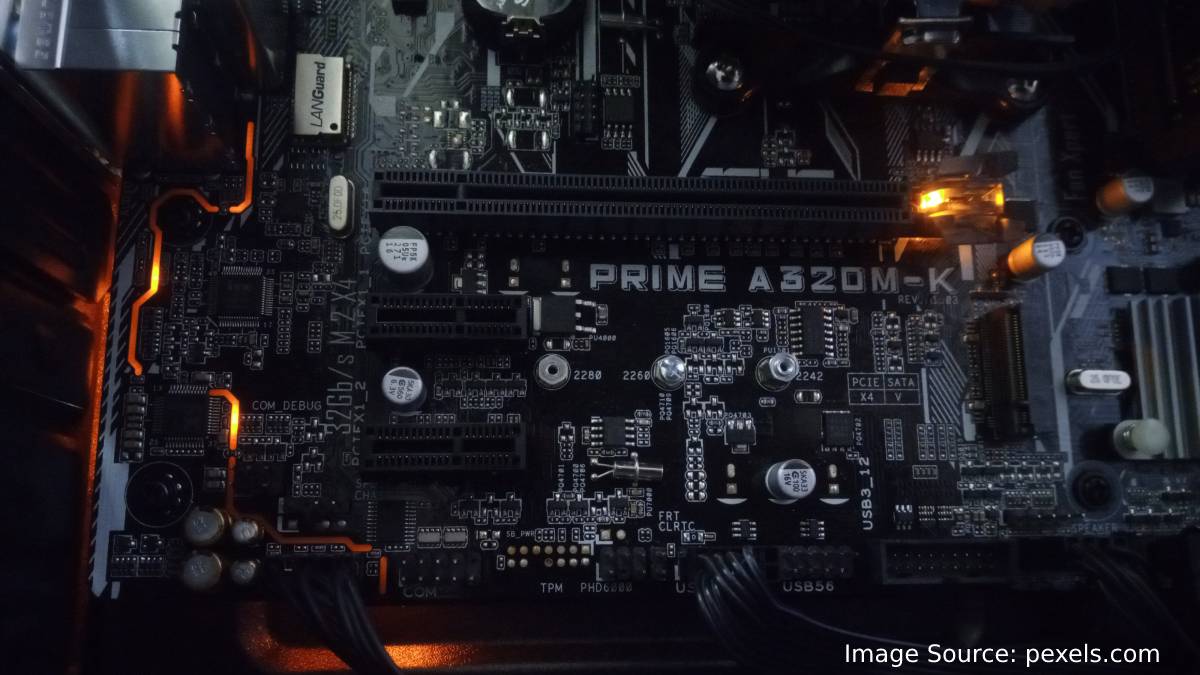 An automotive integrated circuit (AIC) is an electronic system that uses microprocessors to control the vehicle's electrical systems and manages its functions. The AIC consists of a central processing unit, memory, input/output controllers, and modules that support safety and environmental functions. 
Automotive Integrated Circuits are circuits designed for use in automobiles. AICs enable more efficient power use and improved performance in vehicles. Automotive Integrated Circuits can be used to reduce the time required to fix a vehicle.
According to research by Market.us research, "In 2022, the Automotive Integrated Circuits market was valued at USD 438.9 Billion. The market is expected to grow at a 13.9% CAGR during the forecast period (2022-2032)."
Automotive Integrated Circuits (AICs) are circuits designed for use in cars and other vehicles. AICs enable faster information processing and more efficient power use. These control different components of the car, such as engine performance and airbags. As car manufacturers seek to make their cars more fuel-efficient and safer, Automotive Integrated Circuits are increasingly important.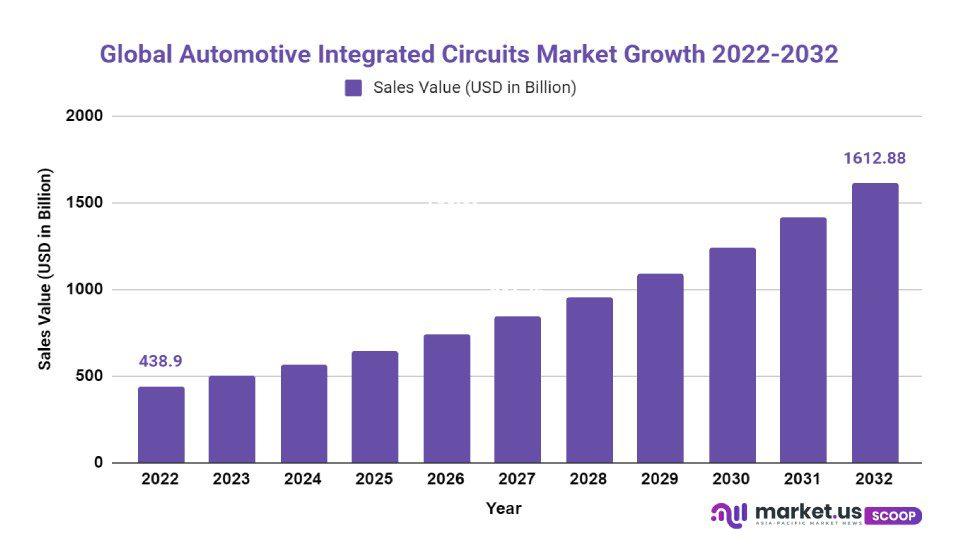 Automotive Integrated Circuit technology is a critical component of modern automotive design. Automotive Integrated circuits are sophisticated semiconductor devices that play an important role in vehicle operation. Automotive Integrated circuits are in high demand due to the increasing popularity of electric and hybrid vehicles. Automakers and customers can reap the benefits of properly designed Automotive Integrated Circuits.
Gaurav Yadav, a senior research analyst at Market.us, said, "As automakers move to autonomous and electric vehicles, Automotive Integrated Circuits are becoming more important."
Many IC manufacturers try to meet customers' needs to expand their product's reach on the global market. Manufacturers are developing Automotive Integrated Circuits that can provide all of the essential electronic components on a single chip. This is compared to the previous year. This massive growth enabled the industry to raise USD 400 million, which is a positive performance for the market in the future.
To set up next-generation telecommunication networks such as 5G cellular, it is necessary to overhaul the infrastructure completely. Market growth will be boosted by the rapid application of artificial intelligence and quantum computing.
The extensive research and development boost the demand for these products that many major automotive manufacturers, including advanced driver assistance systems, have undertaken. The increasing number of IoT-based devices has increased the demand for analog ICs and digital ICs and microcontroller sensors in automated equipment. The continuous effort to develop and improve automotive infotainment systems, such as precise GPS tracking and navigation or modern entertainment and information setup, will drive the demand for automotive microcontrollers. Due to the high volatility of fuel prices and subsidies from many governments to increase EV sales, electric vehicles have seen a significant rise in sales. It is expected that the manufacturing of electric cars will be a key factor in the future growth of this market.
Market share is expected to be 10% for Automotive Integrated Circuits, while other parts of an automobile are expected to make up 90% of microcontroller sales. Other parts that made up 90% of sales were advanced driver assistance systems, power windows, engine controls, battery management systems, electric steering, and power brakes.
An automotive integrated circuit is a set of electronic units that have been assembled on a semiconductor material like silicon. It is a compact unit that contains different electronic components. This reduces the size and complexity of any electronic device. If one component of an IC chip fails, it will require replacement. It is also impossible to modify or repair the circuit, increasing the cost of maintaining the devices. 
The integrated circuit may not be able to reach a low-temperature coefficient. This makes it unsuitable for use in extreme environments or freezing temperatures. The ICs are less flexible and will not function properly if they aren't installed correctly or handled rashly. These circuits can also fail if they are exposed to high temperatures, making them susceptible to malfunction.
Both analog IC and digital IC can't achieve high voltage operation while producing low operational noise. These circuits can only handle a small amount of power. The IC units must be extended to function properly and effectively in high-powered events.
---
---
Media Enquires
If you require any further information about a related market, please get in touch with us. we're happy to help you
+91 7008 614 496
+91 7008 614 496