Growing Number of Dental Practitioners Boosts Demand for Dental Burs Market, says Market.us
---
---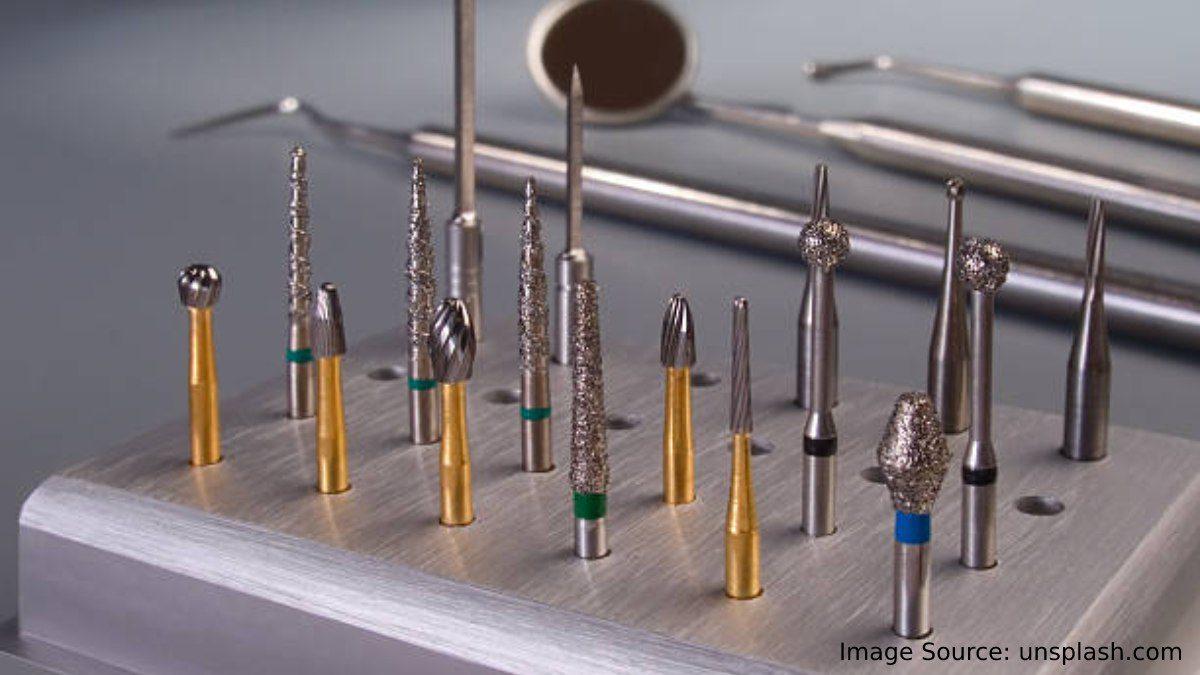 Dental burs are cutting tools used in dentistry to prepare teeth for various procedures such as fillings, crowns, and root canals. They are typically made of a hard, abrasive material such as diamond or tungsten carbide, and come in a variety of shapes and sizes for different applications. 
The dental burs market has seen steady growth in recent years, driven by factors such as increasing demand for dental procedures, growing awareness about dental health, and technological advancements in the design and production of dental burs.
According to research by Market," The Global dental burs market was valued at USD 561.7 million in 2023 and is projected to reach USD 1025.06 million expected to grow at a compound annual rate (CAGR of 6.2%) between 2023 and 2033." 
According to the WHO, dental conditions are more common in Asian and European countries than in the West. Due to a rise in sugary foods and poor tooth brushing habits as well as a lack of awareness about dental care, developing Asian countries such India, China, and China are experiencing an increase in dental problems. 
The market is growing due to factors such as the increasing number of people suffering from oral disease and medical tourism. There are also multiple government initiatives that aim to improve access and dental health. Market conditions were severely affected by the COVID-19 pandemic. The lack of medical necessity and high-risk transmission caused a decline in dental treatment. Many dental clinics were closed as a result.
Anurag Sharma, a senior research analyst at Market.us said, " Increasing prevalence of dental diseases and disorders such as tooth decay, gum disease, and oral cancer. This has led to a rising demand for dental procedures, which in turn has boosted the demand for dental burs. Additionally, increasing awareness about the importance of dental hygiene and the availability of dental insurance coverage have also contributed to the growth of the dental burs market."
While the dental burs market has seen steady growth in recent years, there are also several factors that may restrain its growth in the future. One such factor is the high cost of dental burs, which can be a significant barrier for many dental practices and patients. Dental burs made of advanced materials such as diamond or tungsten carbide can be expensive, and this can limit their adoption in some regions and among certain demographics.
Another factor that may restrain the growth of the dental burs market is the increasing popularity of non-invasive dental procedures. As more patients seek out minimally invasive or non-invasive treatments, the demand for traditional dental procedures that require the use of dental burs may decline. Additionally, some patients may have concerns about the use of dental burs and may seek out alternative treatments that do not require their use.
The increasing popularity of do-it-yourself (DIY) dental treatments may also pose a challenge to the growth of the dental burs market. With the rise of at-home teeth whitening kits and other DIY treatments, some patients may attempt to perform dental procedures on themselves without the use of dental burs, which could further reduce the demand for traditional dental procedures.
This market is growing because of the gradual rise in Oro-related dental injuries, such as oral cancers and periodontal disease. A clinician chooses a bur based on the individual's preference, the type and effectiveness of the procedure, and the clinical situation. Restorative procedures, tooth preparation, and crown preparation can all be performed with them. The market will expand due to rising demand for dental burs and advances in bur materials and designs.
---
---
Media Enquires
If you require any further information about a related market, please get in touch with us. we're happy to help you
+91 7008 614 496
+91 7008 614 496