Growing Popularity of Organic and Sustainable Living Driving the Biomass Briquettes Market, says Market.us
---
---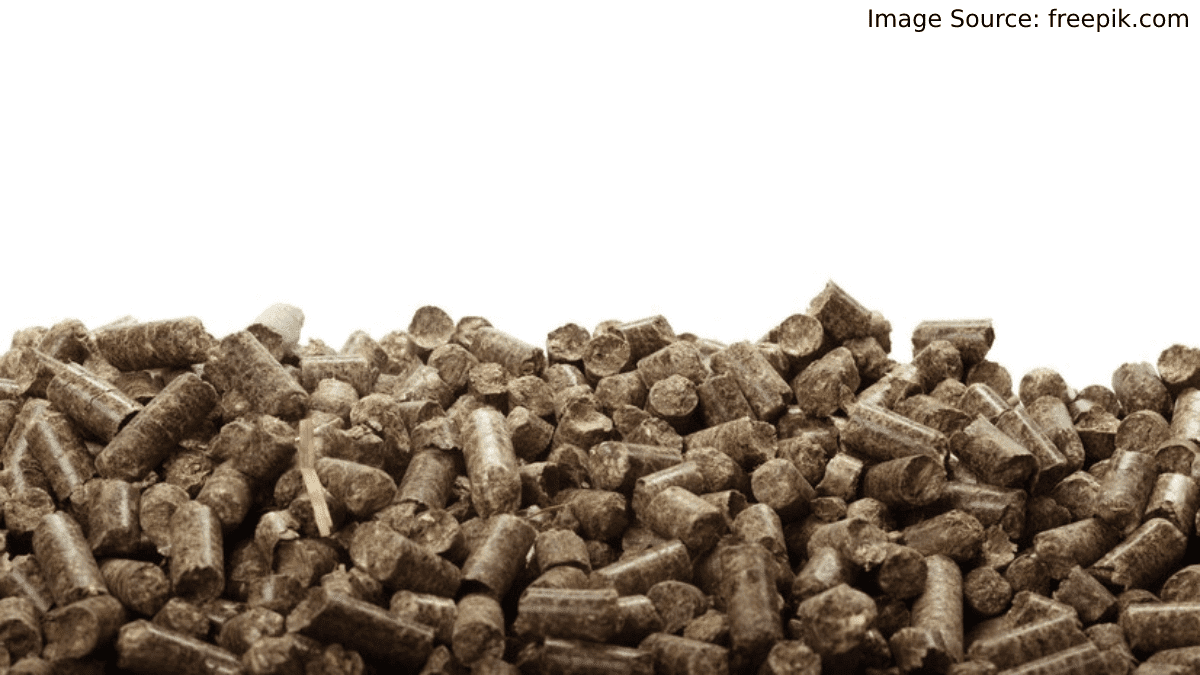 Briquettes made mostly from green waste are known as biomass and are a biofuel substitute for coal and charcoal. Briquettes are mostly utilized in developing nations when it is difficult to obtain cooking fuel.
Although biomass briquettes can be used for thermal applications and power production, they are most frequently employed in industrial settings as an alternative to traditional fuels for thermal applications.
According to the latest report by Market.us, "Global Biomass Briquettes Market was worth USD 429.0 million in 2022 and is projected to reach USD 721.2 million by the year 2033, growing at a CAGR of 7.8% during the period of 2023-2033."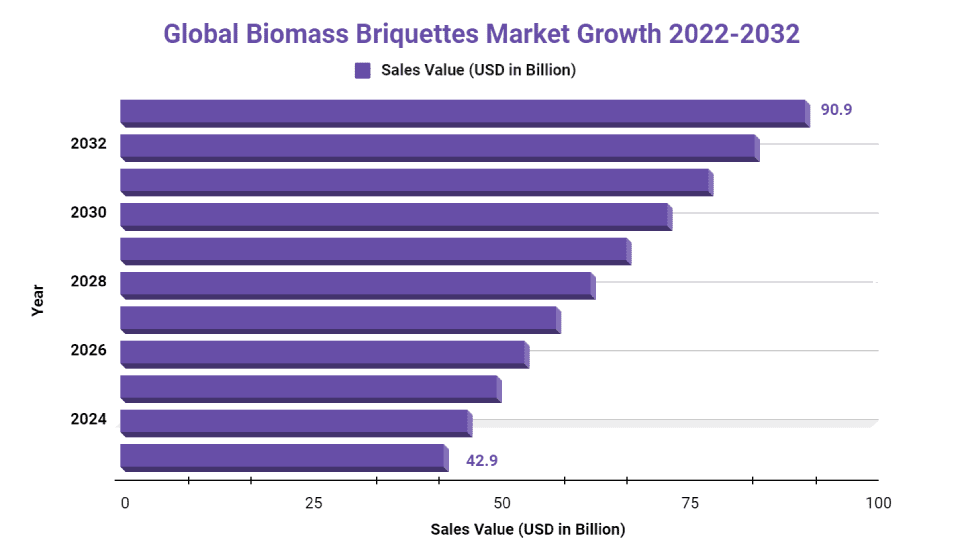 Anurag Sharma, a senior research analyst at Market.us, said, " The advantages of using biomass briquettes as an energy source are becoming more well-known. Along with economic advantages like decreased energy prices and the creation of new jobs in the manufacturing and distribution of these items, this also includes favorable effects on the environment."
Biomass briquettes are frequently used as fuel for heating, cooking, and power production. They are mostly made from organic waste and other types of green waste. Various organic materials, such as rice husk, bagasse, peanut shells, municipal solid waste, and agricultural waste, are included in these compressed compounds.
Energy density is the same fundamental concept as briquetting. As a result, biomass is pyrolyzed in furnaces using a regulated combustion process rather than enough oxygen to totally burn the raw material. To further increase coal density, briquetting, and carbonization can be used together.
The market for biomass briquettes is divided into raw material and application categories. Biomass briquettes are made from a range of raw sources, including wood, agricultural waste, municipal solid waste (MSW), and others.
Due to its low cost and practical operation, wood is predicted to keep a significant market share. Briquettes made from biomass are primarily utilized for energy production, including thermal energy. Due to the rising demand for cooking meals and heating water in rural regions, thermal power applications are anticipated to dominate the category.
The market will be driven by rising clean energy demand and evolving trends to meet specified sustainable energy goals. Additionally, burning biomass briquettes doesn't release dangerous pollutants or endanger the environment, which is good news for the industry's expansion.
Demand for clean, renewable energy sources like biomass briquettes is rising as people become more conscious of the harm that fossil fuels do to the environment.
Biomass briquette manufacture and consumption are frequently supported financially through tax exemptions, subsidies, and other financial incentives, which promotes their uptake.
Tax exemptions, subsidies, and other financial incentives are routinely used to stimulate the production and consumption of biomass briquettes, which encourages their uptake.
Biomass briquette production has become simpler and more effective as a result of advancements in briquette manufacturing technology, which has fueled their expansion.
Agricultural waste, forestry waste, and industrial waste—all of which are plentiful in many parts of the world—can all be used to make biomass briquettes.
The high cost of raw materials, such as sawdust, agricultural waste, and forestry wastes, is one of the main factors limiting the market for biomass briquettes. Another major barrier to the market's expansion is a lack of knowledge about the advantages of biomass briquettes. Biomass briquettes are still a relatively new idea, and many people are still unaware of their benefits over traditional fuels.
Some producers of biomass briquettes employ subpar raw materials and manufacturing processes, which leads to briquettes of poor quality that are inefficient to burn and have little energy. This could damage biomass briquettes' standing as a sustainable and clean substitute for traditional fuels.
The need for clean and renewable energy sources is rising as awareness of the damaging effects of fossil fuels on the environment grows. Biomass briquettes are viewed as a more environmentally friendly substitute for fossil fuels because they are made from waste materials including sawdust, agricultural waste, and forestry waste.
Many governments are offering incentives and subsidies to promote the use of renewable energy sources, including biomass briquettes. This has led to an increase in the production and consumption of these products.
Advances in technology have made it possible to produce higher quality, more efficient burning, and longer-lasting biomass briquettes. This makes them more attractive to both domestic and industrial users.
Overall, it is projected that the use of biomass briquettes as a source of energy will continue in the years to come as the demand for clean and renewable energy sources rises.
---
---
Media Enquires
If you require any further information about a related market, please get in touch with us. we're happy to help you
+91 7008 614 496
+91 7008 614 496