Growing Preference for Minimally Invasive Procedures Boosts Demand for Coronary Angiography Devices Market, says Market.us
---
---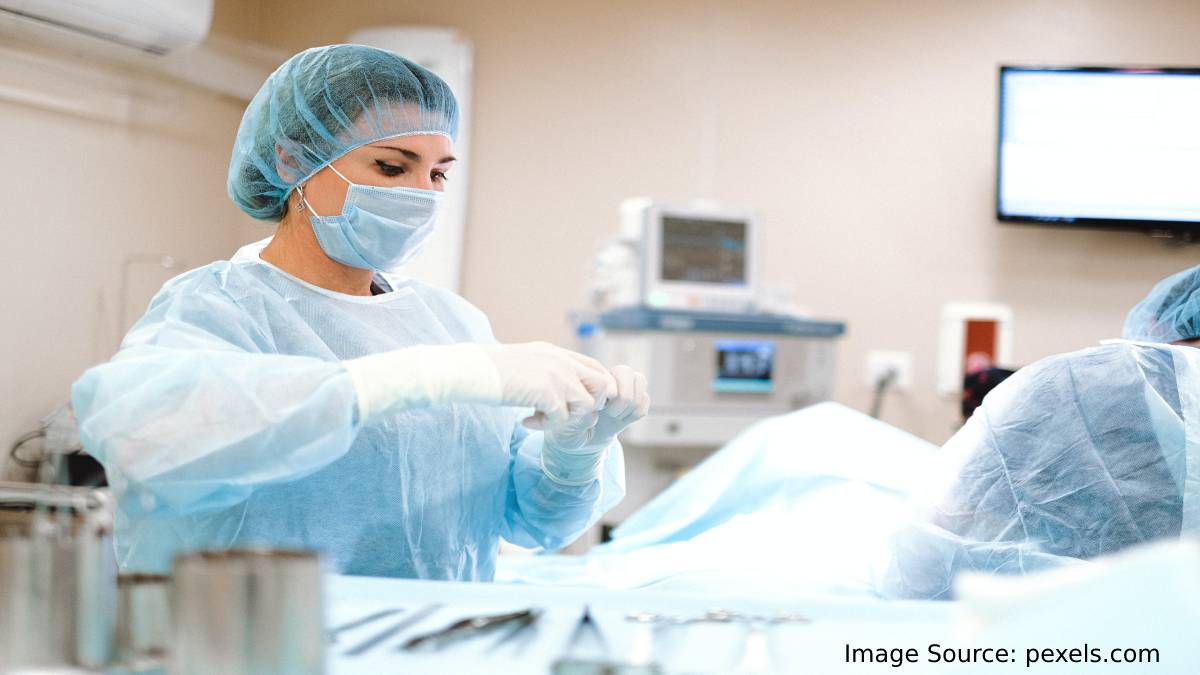 Coronary angiography is a technique that employs X-ray imaging to examine the blood arteries in your heart. The test is frequently performed to determine whether there is any limitation in blood flow to the heart. Coronary angiograms are a type of procedure known as cardiac catheterization.
According to the latest report by Market.us, "Global coronary Angiography Devices market size was valued at USD 12.3 billion in 2022 and is expected to reach USD 22.2 billion at a CAGR of 6.1% during the forecast period 2023 to 2032."
It is necessary to first inject a specific dye into your blood since blood vessels are difficult to see on standard X-rays. Your blood vessels will be more visible, enabling your doctor to detect any issues. Angiograms are the X-ray images produced during angiography.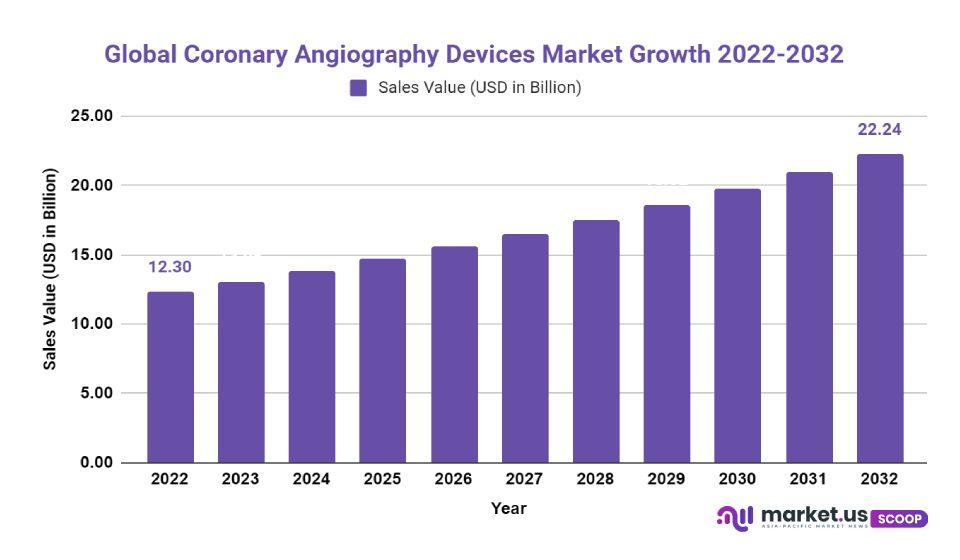 The heart and the blood arteries that supply it can be learned crucial things about through cardiac catheterization and coronary angiography. It can be used to carry out specific surgeries, plan for future treatments, and diagnose heart diseases.
Cardiovascular diseases (CVDs) are the leading cause of death worldwide. According to the World Health Organization, an estimated 17.9 million people die each year due to CVDs. The increasing prevalence of CVDs is expected to drive the demand for coronary angiography devices.
Anurag Sharma, a senior research analyst at Market.us, said, "Heart disease diagnosis and treatment have become simpler as a result of the development of advanced imaging technologies like computed tomography angiography (CTA) and magnetic resonance angiography (MRA). The need for coronary angiography equipment has increased as a result."
The aging population is more prone to developing CVDs. As the world's population ages, the demand for coronary angiography devices is expected to increase. Minimally invasive procedures are gaining popularity due to their lower risk, shorter hospital stays, and quicker recovery time. Coronary angiography devices are minimally invasive, and their increasing use is expected to drive the growth of the market.
The prevalence of CVDs is higher in the elderly. The need for coronary angiography devices is anticipated to rise as the world's population ages. Due to their decreased risk, shorter hospital stays, and quicker recovery times, minimally invasive procedures are becoming more and more common. Devices for coronary angiography are less invasive, and their rising use is anticipated to fuel market expansion.
The expansion of favorable payment schemes for cardiovascular operations by governments and private insurance companies is predicted to boost demand for coronary angiography equipment.
Governments are making significant investments to upgrade healthcare infrastructure as global healthcare prices rise. The market for coronary angiography equipment is anticipated to increase in a favorable environment as a result.
The device must provide high-quality images of the coronary arteries to enable accurate diagnosis and treatment planning.  The device must be safe for the patient and operator, with features such as radiation shielding and the ability to monitor and control radiation exposure.
The device must be easy to use and maneuver within the body, with features such as flexible catheters and intuitive controls. The device must be compatible with a range of other medical devices and tools used in cardiac interventions, such as guidewires and stents.
For precise diagnosis and planning of the appropriate course of treatment, the equipment should deliver high-quality pictures of the coronary arteries. With features like radiation shielding and the capacity to track and manage radiation exposure, devices must be secure for both patients and operators.
The gadget must be simple to operate and move about inside the body, with characteristics like flexible catheters and clear controls. The device needs to work with a variety of different medical devices, including guide wires and stents, which are used in cardiac procedures.
---
---
Media Enquires
If you require any further information about a related market, please get in touch with us. we're happy to help you
+91 7008 614 496
+91 7008 614 496