Harnessing the Power of Marketing Analytics Software is the Key to Maximize Your Business, says Market.us
---
---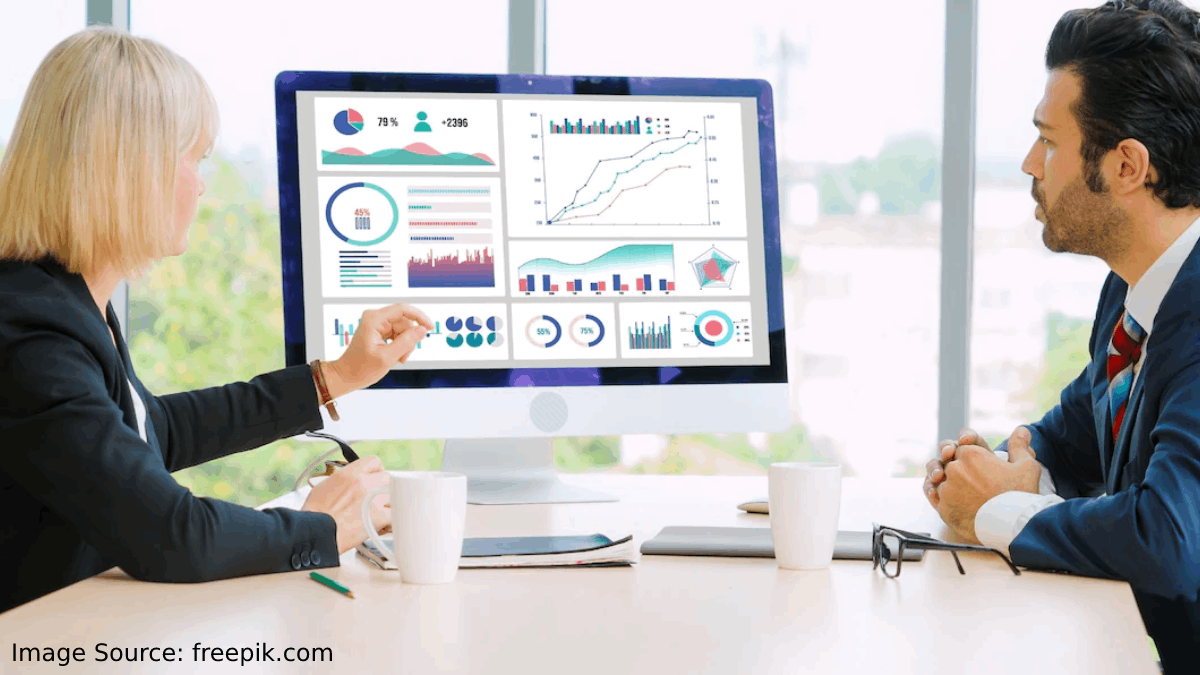 Organizations and institutions will be encouraged to use marketing analytics software tools and solutions because they are expected to continue to need to better penetrate the market and understand consumer needs.
Marketing analytics allows companies to better understand their campaigns and to engage in comparative analysis to determine which application provides the best return. This involves gauging key business metrics such as marketing attribution, overall effectiveness, and Return on Investment (ROI).
Market.us reports, "The global marketing analytics software market was worth USD 3.73 billion in 2022. It is projected to grow at a compound annual rate (CAGR of 14.8%) between 2020 and 2032."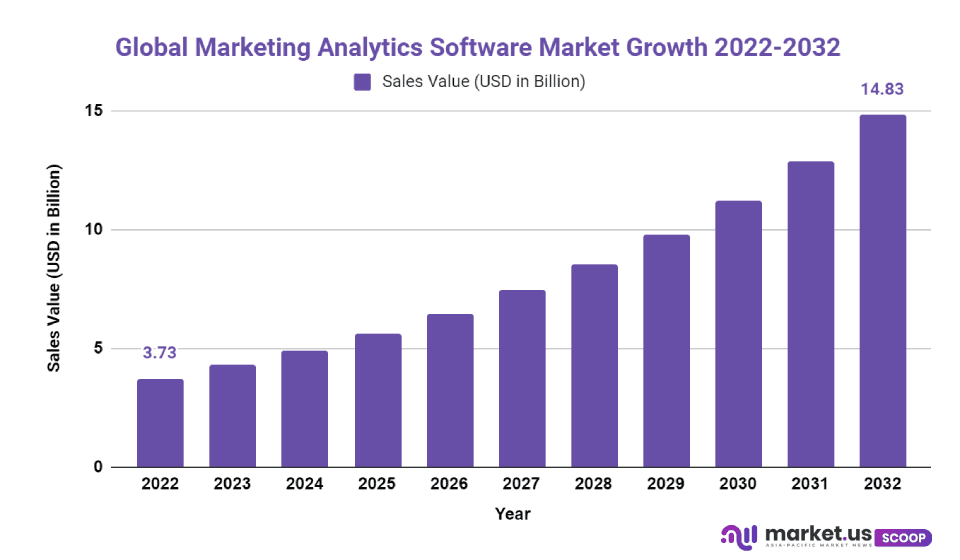 Companies are constantly looking for ways to maximize their marketing investments. These marketing campaigns can be spent in various ways. The growth of the market has been facilitated by big data analytics, which allows for the analysis of customer loyalty, marketing performance, and consumer engagement.
Market growth is being driven by the Marketing Mix Model (MMM). This technology allows organizations to estimate their advertising channel spending and determine their effectiveness. This has led to a rise in demand for technically-qualified marketers who can help with incremental market growth.
The COVID-19 pandemic caused a paradigm shift in how people use different digital platforms to buy. Advertisers are increasingly embracing digital marketing techniques and providing advanced advertising capabilities to publishers.
Marketers are increasingly looking to collaborate with digital marketing platforms to promote their products and eventually will switch to digital marketing.
Market players have also been able to reap the benefits of the rapid adoption of social media platforms. Marketers have new avenues to promote their products on Instagram and Facebook, which are the most popular social media platforms. 
Social media platforms collect a lot of data about users, including demographics and needs. This can be used to better understand consumers' buying habits and provide products, services, and solutions that meet their needs.
Many SMEs, such as Zulily, LLC, RealEats, as well as large companies such as TGI Fridays Franchisor, LLC, and Subway IP LLC have used marketing analytics solutions. These solutions have allowed them to improve their product offerings and business operations.
The market's primary growth driver has been cloud computing technology. Large companies engage in multiple marketing channels which leads to the creation of large data sets. Cloud computing technology allows marketers to analyze and organize structured and unstructured data with marketing analytics platforms at a low cost.
Cloud-based marketing analytics software is becoming more popular due to its cost-effectiveness and functionality. This has prompted service providers like Adobe Inc. and Oracle Corporation to offer cloud-based analytics solutions to marketers.
Advertisers and marketers are also using technology to target users based on their location and interests. Technology advancements will continue to enhance the effectiveness of marketing solutions delivery.
In 2019, the large enterprise segment was responsible for the highest revenue share, at over 76.0%. Large companies employ extensive marketing strategies and launch multiple marketing campaigns. Brands and agencies run a variety of campaigns, both online and offline. 
This data includes data about consumer behavior, ad effectiveness, audience preferences, and other data. Marketers can use marketing analytics software to gain valuable insights, adjust their marketing campaigns and track revenue growth.
Due to the increasing need to create more interactive and effective marketing campaigns, the SME segment accounted for a large revenue share in 2019. SME growth is possible due to the growing popularity of social media, as well as the cost-effectiveness of cloud-based analytics. 
Marketing analytics provides detailed insight into potential customers and improves searchability for marketers. These insights motivate SMEs to create data-driven marketing campaigns that offer more affordable services to their customers.
Social media analytics allows marketers to measure the ROI of advertising campaigns in real-time. This could be measured in website visits, engagement, and clicks from the advertising campaign. 
In order to increase its revenue share in the Quick Service Restaurant (QSR), market, McDonald's India North East launched a social media advertising campaign called McGrillisBack in 2020. The company gained over 200 Instagram followers and 24,000 tweets from the campaign.
---
---
Media Enquires
If you require any further information about a related market, please get in touch with us. we're happy to help you
+91 7008 614 496
+91 7008 614 496