Higher Efficiency and Controllability Propel Global Grow Light Market Expansion, says Market.us
---
---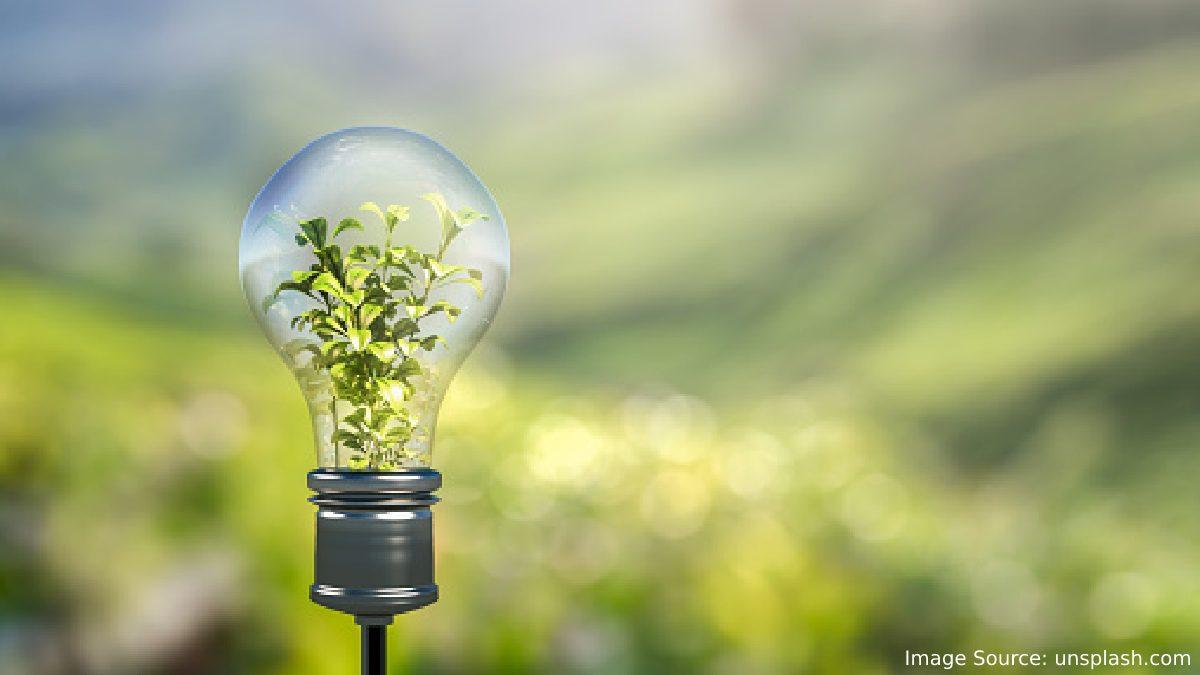 The market's growth is mainly due to significant growth in agriculture. The market is also seeing a rise in indoor and vertical farming. Hydroponic farming systems use multiple grow lights to provide adequate sunlight and protect the plants against pests and insects.
According to the latest report by Market.us, "The Grow Light Market size is expected to be worth around USD 18.99 billion by 2032 from USD 4.2 billion in 2021, growing at a CAGR of 14.7% during the forecast period 2022 to 2032."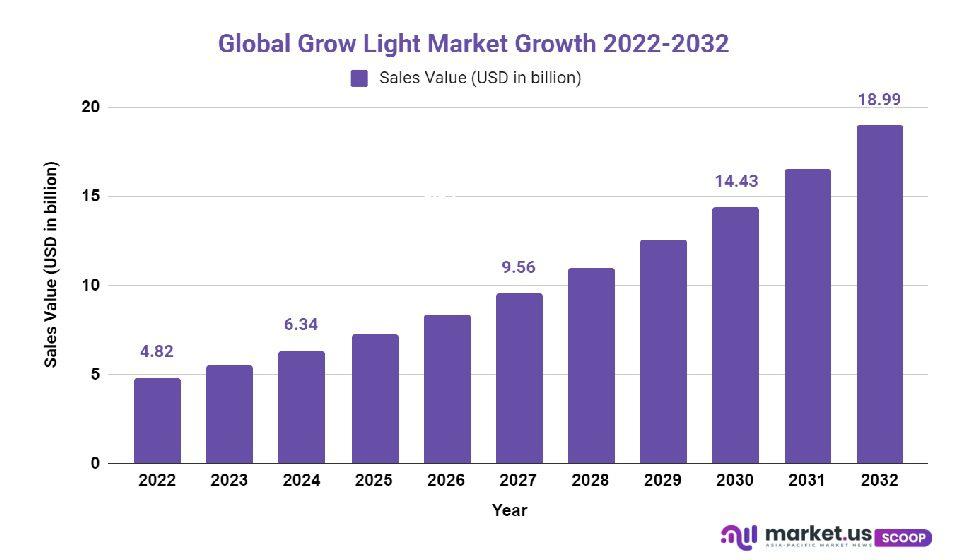 Gaurav Yadav, a senior research analyst at Market.us, said, "The primary reason for the industry's growth is the higher efficiency of LED grow lights. Grow lights also offer excellent controllability and scalability, which will accelerate the growth of this market. Vertical farming is also a promising option for the growing light industry. These factors are expected to drive exponential growth of the grow lights market."
Grow light extends natural daylight hours, increasing the plant's health, growth rate, and yield. Artificial lighting, such as LED lighting, plasma lighting, and high-pressure sodium lighting, can increase the availability of crops throughout the season. The key factors driving industry demand are raising awareness about alternative farming and the decreasing availability of fertile land.
Lighting technology is currently facing a significant challenge. This is because there are no standard testing procedures for assessing product quality, especially when it comes to new technologies like LED, induction, and plasma. Some organizations in the US and other developed countries keep track of quality assurance. However, many emerging economies need such standards.
Vertical farming has proven to be a great way to grow cannabis. MedMen Cannabis Vertical Farm (US), for instance, used LED systems from Fluence Bioengineering US, a horticulture lighting firm owned by OSRAM. This led to a reduction in production time, lower cost per kilogram of a finished product, reduced energy consumption, and reduced heating, ventilation, and air conditioning (HVAC).
Rising awareness about the need for low-power consumption
With the advancements in energy efficiency and conservation, the >300 Watts segment is gaining market share. Low-power growth lights are more efficient than high-power solutions because they produce less heat and can last longer without causing damage to the plants.
All over the globe, governments at the regional and national levels are working together to support new start-ups and to revive the uplink and downlink markets for fruit and vegetable products. This support will drive the growth of the light industry.
Grow lights offer a better alternative to direct sunlight. Grow lights can be used to mimic natural light and promote exceptional plant growth. Three types of grow lights are required for plantations. Indoor farming will become more common in the coming years. The LED grow light market will also benefit from technological advances. The technological advances in the market make it possible to grow affordable crops.
The market for Agricultural LED Grow Lights is competitive, with several international and local players. Key players engage in strategic mergers and acquisitions and new product development to strengthen their market position. Everlight Electronics Co. Ltd. has, for example, announced new horticulture, ultraviolet (UVA & UVC), and general lighting products at the Guangzhou International Lighting Exhibition 2019.
North America is expected to be a key market player in the global growth light market during the forecast period. This region's growth is primarily due to the rising demand for healthy food and the growing popularity of rooftop farming in urban areas.
---
---
Media Enquires
If you require any further information about a related market, please get in touch with us. we're happy to help you
+91 7008 614 496
+91 7008 614 496