Home Healthcare Market Providing Cost-Cutting Solutions for Affordable and Effective Treatments, says Market.us
---
---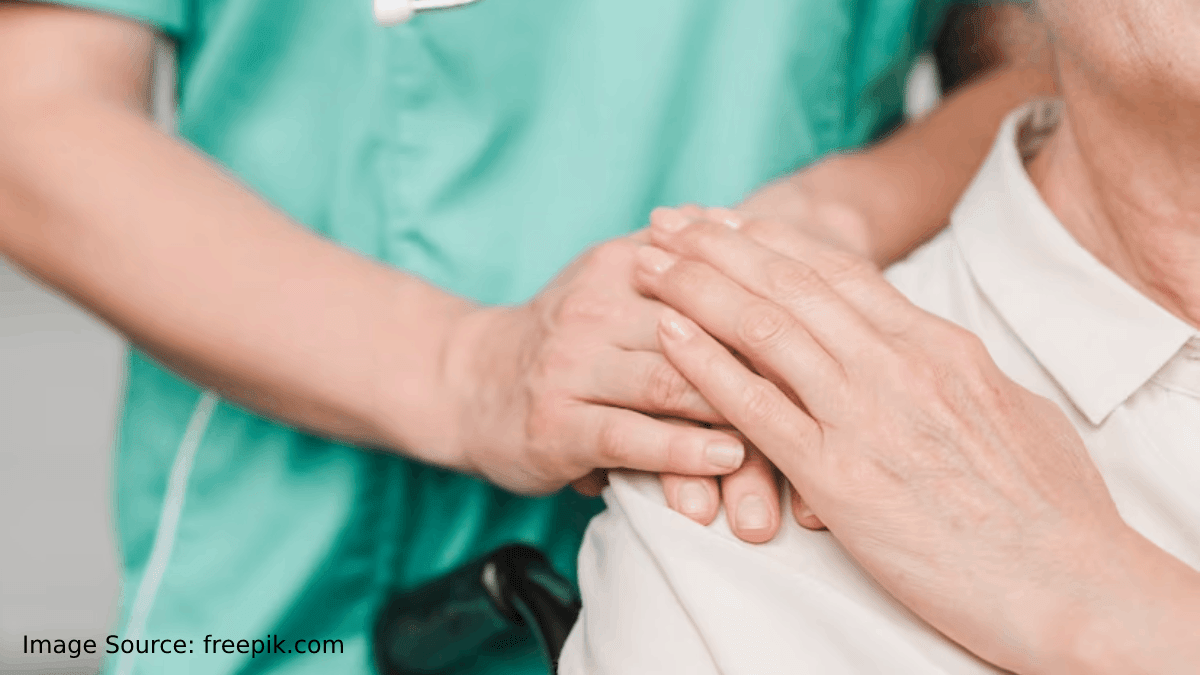 The Home Healthcare Market is expected to grow as a result of the aging population, rising rates of target diseases such as dementia and Alzheimer's, and orthopedic disorders.
Since the rising cost of treatments is one of their main concerns, governments and health organizations are attempting to cut healthcare costs. Home healthcare is a cost-effective substitute for a costly hospital stay.
According to a report by Market.us, "The size of the home healthcare market, which was estimated to be worth USD 201.5 billion in 2022, is expected to increase by 8.2% between 2023 and 2032 to reach USD 443.15 billion."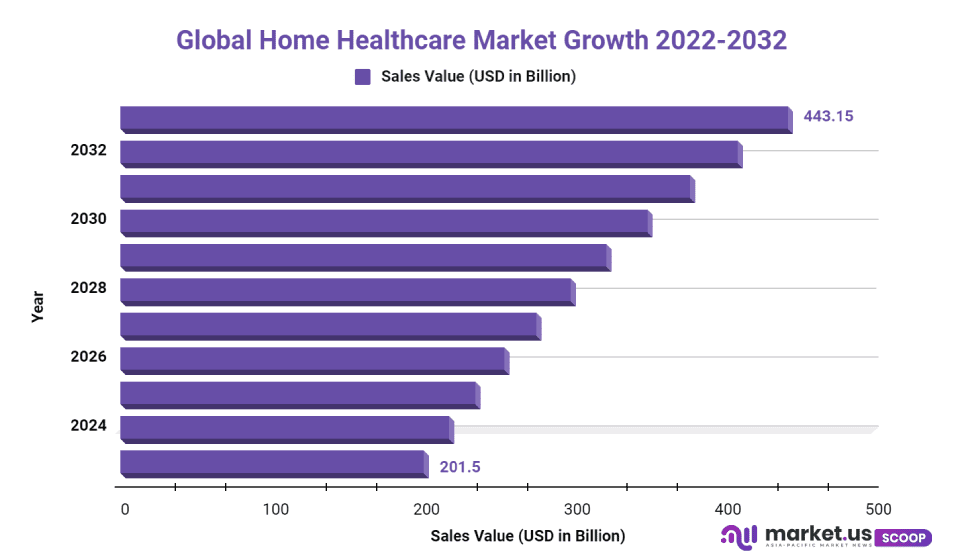 The idea of "home healthcare" was developed with the intention of treating and diagnosing a person at home. Typically, the concept alludes to non-medical, domiciliary, and custodial care. The advancement in digitization enables people to contact their individual doctors for emergency treatment.
Home health care aims to provide patients with a range of medical supplies and services while they are still at home. When a person needs to stay in a hospital for an extended period of time, these services are highly beneficial.
These home healthcare services include a range of tools, therapies, diagnostic tools, and software to aid doctors in formulating effective treatment plans for patients receiving care at home.
Anurag Sharma, a senior research analyst at Market.us, said, "Addicts and those with impairments tend to heal more quickly at home. The increase in the world's elderly population is the most important element driving potential in the home healthcare market. These elderly persons have a variety of geriatric conditions, some of which may or may not necessitate hospital facilities."
Among them, a small percentage choose home healthcare. The market for home healthcare will be considerably supported by the continued rise in the number of elderly individuals. This disposable household income mostly enables people to control healthcare spending.
Consider the services and equipment associated with income rises and costs decrease. In order to make up for the booming home healthcare market, more people can now receive healthcare services.
Living independently while suffering from a chronic illness or other quiet handicap is challenging. As a result, many national, state, and local governments—especially those with strong economies—are taking steps to promote the industry. These initiatives, which also provide low-income citizens with insurance coverage, cause a seismic upheaval in the healthcare industry.
However, worries over patient safety could limit market expansion.
Long term, it is anticipated that there will be a tonne of potential for suppliers in the home healthcare market.
Philips N.V., F. Hoffmann-La Roche AG, Apple Inc., GE Healthcare, Abbott Laboratories, Medtronic, Almost Family, Inc., 3M, BD, B. Braun Melsungen AG, and other significant players are key players in the global healthcare industry.
To increase its presence in Asia Pacific, San Diego-based ResMed announced in March 2019 that it has acquired HB Healthcare, a Korean provider of home healthcare equipment.
The t:Slim X2 insulin pump manufactured by Tandem Diabetes Care was given FDA clearance in February 2019 to be used in both adults and children with type 1 diabetes.
A sizable portion of the market is in North America. In this region, where the elder population is growing, advanced healthcare infrastructure and high disposable income are driving the market's expansion.
According to predictions, the region with the quickest rate of growth in the near future will be the Asia Pacific. The use of home healthcare goods and services is growing as a result of some causes, including expensive in-hospital healthcare facilities, inadequate healthcare infrastructure, and chronic conditions requiring long-term care.
---
---
Media Enquires
If you require any further information about a related market, please get in touch with us. we're happy to help you
+91 7008 614 496
+91 7008 614 496