Home Video Game Consoles Market boost due to ease of entertaining advancements, says Market.us
---
---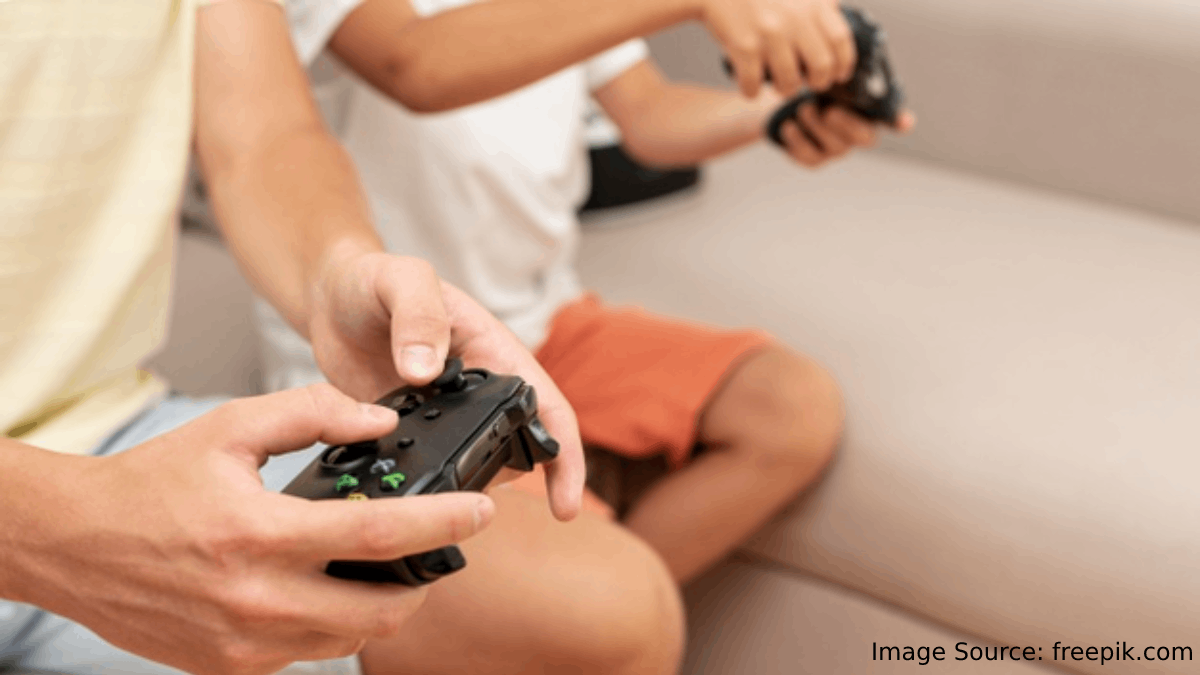 A home video game console is used to play video games on the television at home. Home video game consoles are typically more powerful than handheld consoles and offer better sound and graphics quality. Magnavox Odyssey was the first home console to be released in 1972. There have been many Home Video Game Consoles on the market since then.
Many companies in video gaming are working to improve online and offline games by rewriting and launching codes on different platforms such as Xbox, next-generation consoles, PlayStation and Windows PC.
According to Market.us, "In 2021, the market revenue for Home Video Game Consoles market was US$ 15.4 Bn. Market revenue is expected to grow at 14.1% per year between 2022 and 2032, reaching US$ 65.8 Bn by 2032. This market was responsible for approximately 27.0% of the global video games market."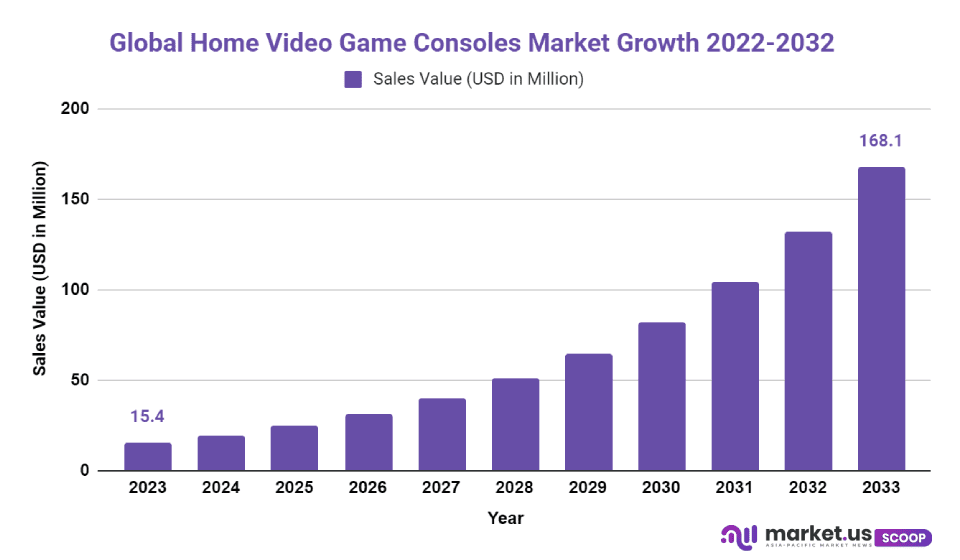 The popularity of electronic sports (e-sports), metaverse gaming, and blockchain-based gaming is driving the demand for video games and Home Video Game Consoles. The emergence of many advanced technologies will also drive demand for computer video gaming, and cloud gaming, among others.
In 2022, the North American region will be the most dominant in the Home Video Game Consoles market. The South Asia & Pacific region will grow at a CAGR of 18.6% over the forecast period. The increasing penetration of Xbox and PlayStation, as well as the growing popularity of online gaming tournaments such as in China and Japan, will drive the demand for Home Video Game Consoles in the East Asia region by 2022.
Anurag Sharma is a senior analyst at market.us. "He said that electronic sports could transform Home Video Game Consoles into spectator sports. It's the same experience as watching professional sports events, except that viewers can see video game players competing against each other in virtual environments. According to the International Olympic Committee, esports will be featured in the Asian Games 2022 official event."
Eight games will receive medals. These games include Street Fighter V and FIFA, HearthStone, and League of Legends. Also, Dota 2 and Dream Three Kingdoms 2 will be featured in the Asian Games version of Arena of Valor & PUBG Mobile. The evaluation period will see a rise in sales of Home Video Game Consoles due to the growing popularity of esports in different parts of the globe.
China is expected to be the largest country in East Asia in terms of the adoption of Home Video Game Consoles. It is projected to grow at 16.0% CAGR between 2022-2032 and will create an absolute dollar opportunity worth US$4.7 Bn by 2032.
Home Video Game Consoles will be in high demand due to the modernization of Chinese cable networks and the development of cloud infrastructure. The country adopted the data over cable service protocol specification (DOCSIS), which is an international standard for telecommunications that allows download speeds up to 100 Mb/s. It allows cable operators to offer high-performance cloud-based gaming services. Therefore, demand for Home Video Game Consoles in China is increasing rapidly.
Multiplayer games are becoming more popular, which would increase the demand for Home Video Game Consoles. Video games encourage in-game interaction and enhance the overall gaming experience. Social networking sites can be used to create a virtual gaming platform. The increasing demand for interactive entertainment systems and games is driving the need to have Home Video Game Consoles.
---
---
Media Enquires
If you require any further information about a related market, please get in touch with us. we're happy to help you
+91 7008 614 496
+91 7008 614 496