Increased Interest in Interior Design Trends Drives Demand for Unique Door Handles, says Market.us
---
---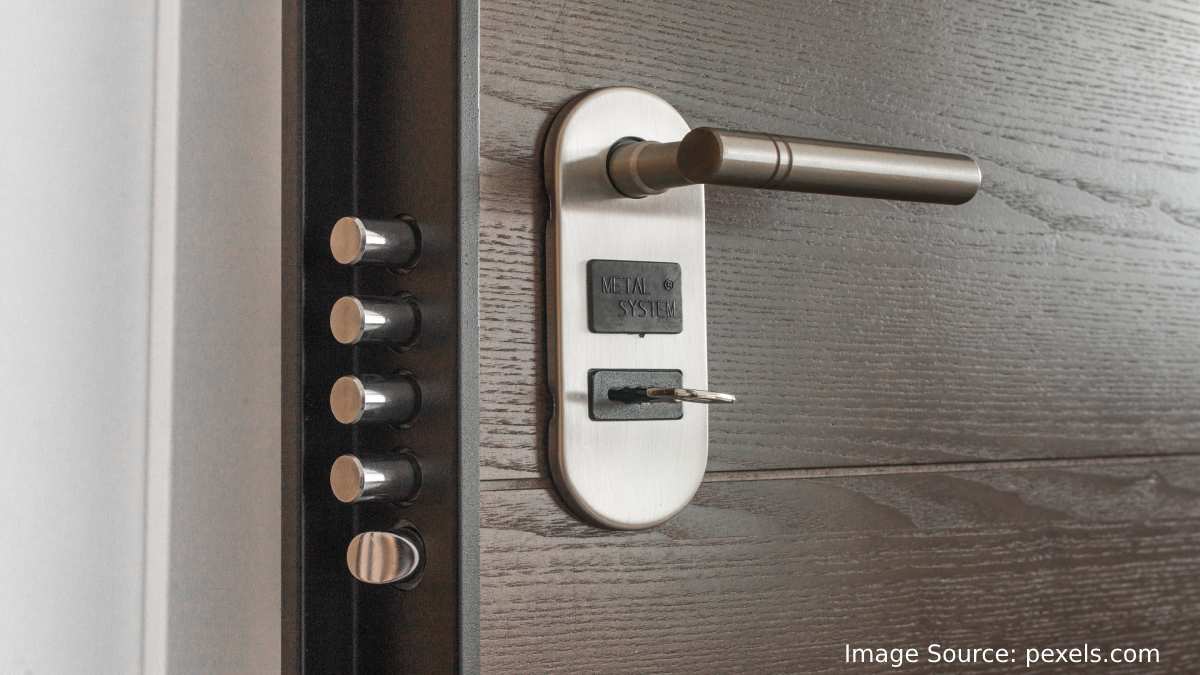 The door handle market is expected to grow due to the increased demand for trendy handles. Door handles are made with a more attractive design and pattern. Door handles are in high demand due to the increasing construction of commercial, residential, and industrial areas. 
Manufacturers are now introducing door handles in compact and sleek designs as a result of shifting consumer preference away from traditional fittings. Because they are small and can be used in a variety of geometric shapes, the knob-style door handle is gaining acceptance from customers.
According to Market.us' research, "The Global door handles market was valued at USD 7.75 Billion in 2022. It is expected to grow at a compound annual rate (CAGR) of 4.5% between 2023 and 2032."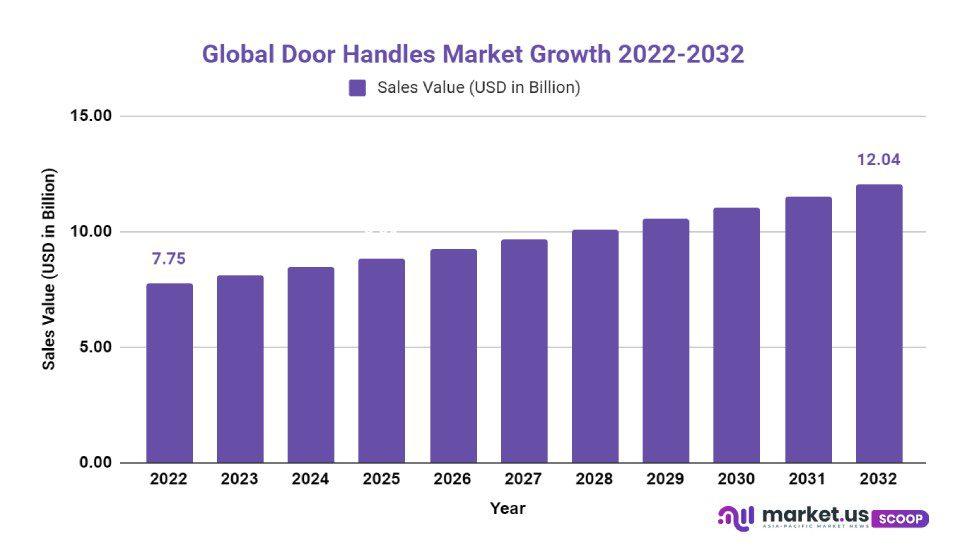 Gaurav Yadav, a senior research analyst at Market.us, said, "As the demand for trendy and fashionable door handles increases, so will the door handle market. Market growth is expected to be boosted by the increasing number of commercial buildings in the world. The increased production of windows and doors will lead to a rise in the market." 
Manufacturers are taking several steps to produce more advanced and better door handles. This is expected to slow down the industry's growth. Global adoption of door handles is also encouraged by the increase in disposable incomes and the rise in construction activities. Profitable market growth opportunities will also be created by improvements in the standard of life and rapid urbanization.
Door handles market growth is increasing due to increased sales of homes, adaptations of urban culture, and recognition of the importance of stylish door handles. Companies are creating new products that can be matched to the needs and want of customers. The hotel industry is adapting to transform the atmosphere for guests. They are primarily focusing on installing brass metal door handles because they add a shining artistic touch to the exterior and interior doors of the infrastructure.
Customers are increasingly choosing knob-style door handles due to their small size and ability to be customized for various infrastructures. There are many designs that are hot in the market, including polished nickel, satin, textured brass and bronze, crystal, and various shapes. Companies are being approached by customers with their custom-made door handles. Future growth in the door handle market will be driven by consumer demand for sleek and customized door handles. 
A significant factor driving the industry is the rise of government initiatives in many countries aimed at encouraging affordable housing for the lower-income population.
Market players will be able to increase their revenue streams and expand their portfolios through technological advancements and modern production techniques. However, the industry's main obstacle to expansion is the increased use of low-quality raw materials. 
The most popular types such as ease of use, strength, and dexterity will drive product demand. From 2023 to 2033, the pull handle segment will experience the highest CAGR. This is due to its easy functionality and broad product availability. 
In order to develop luxurious, cost-effective pull door handles from various types of composite materials, industry players continue investing in research and development. The pull door handle market will see increased revenue from improved designs and patterns, as well as durable materials that have strong aesthetic appeal. 
Door handles competitive landscape including company overview, financials, revenue generation, investment in research & development, market potential, new market initiatives, and global presence. It also includes production sites and facilities, production capabilities, company strengths and weaknesses, product launch, product breadth, and application dominance. These data points are not specific to the door handle market.
The market for door handles will be limited by the manual revolving doors mechanism during the forecast period. The market for door handles will be further challenged by the high price of door handles.
---
---
Media Enquires
If you require any further information about a related market, please get in touch with us. we're happy to help you
+91 7008 614 496
+91 7008 614 496