Increasing Adoption of Digital Maps Across Verticals Leading to Rapid Growth in the Industry, says Market.us
---
---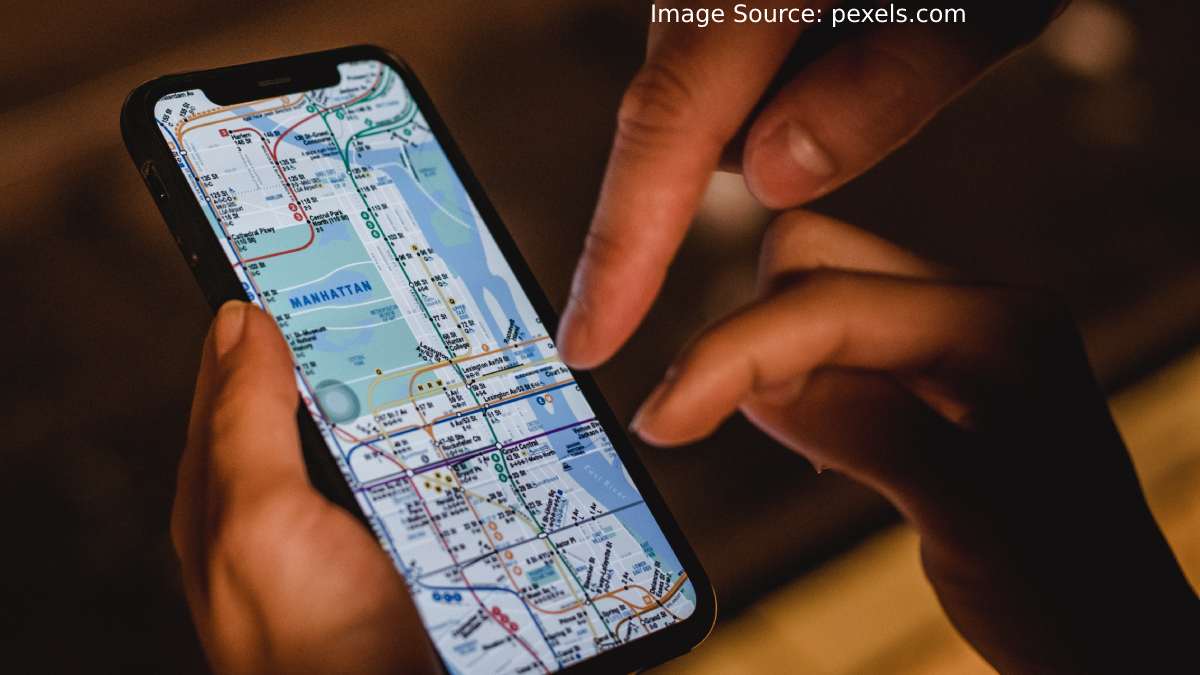 Market demand for navigational software developers and Geographical Information System (GIS) providers is expected to rise due to a growing user base. Augmented market growth has been accelerated by the rapid rise in smartphone and internet usage.
According to Market.us, "The Digital Map Market is projected to reach a valuation of USD 59.63 Billion by 2032 at a CAGR of 12%, from USD 19.2 Billion in 2021."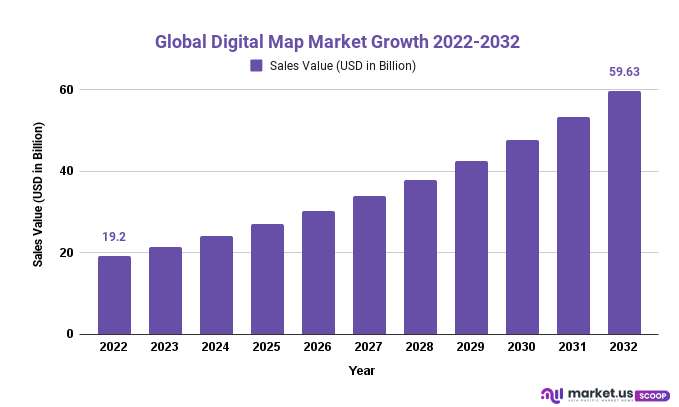 In recent years, countries such as South Korea, China, Singapore, and Japan have experienced a significant shift in technology adoption. In the next few years, digital maps will be more popular in Asia due to the increased use of digital map solutions, mobile data coverage, and urban planning.
Anurag Sharma, a senior research analyst at Market.us, said, "The main market growth factors are the rise in geospatial data use, smartphones and internet users, and the increased adoption of digital maps across various verticals."
Digital maps are in high demand due to technological advancements in the automotive industry. Digital maps have become an integral part of navigation and self-driving vehicle technologies. Self-driving cars are not the future. Many major vehicle manufacturers have dropped or abandoned the driving features that allow cars to drive themselves. HD map datasets will be required for autonomous vehicles. These data offer more detail and ground truth that the existing standard resources. Advanced driver assistant systems (ADAS), fleet management, and logistics control systems are all part of automotive applications. Because of their ability to monitor environmental emergencies and track natural disasters, digital maps are increasingly popular. You can also measure distances between two points.
MapAction is the leader in mapping humanitarian emergencies. It has provided remote assistance to numerous teams and more than 100 Disaster Mapping Specialists since 2003. Maps can be used by governments and other organizations to assist in disaster response planning.
The widespread adoption of advanced technologies like digital mapping and surveying is driving the market growth. With the growing adoption of advanced technologies such as 3D modeling and digital elevation models, this technology will become more popular. The high costs of LiDAR, as well as the regulatory and legal policies, may limit the market growth and development of digital mapping technology. The rise of cloud technology, big-data digital maps solutions and other technologies could offer more opportunities for expanding the e-market.
Global Market Driven by Mobile Computing Devices For Navigation
Mobile computing devices such as smartphones and tablets are constantly evolving and expanding their feature sets due to rapid technological advancements. Map software is a recent addition to smartphones. It is usually installed as a default feature. People who have smartphones use built-in map apps to navigate and find their way. They also use geo-referenced information found in GPS or GIS apps to locate nearby restaurants, theatres, etc. 
Mobile computing devices are often used to accurately capture 3D spatial information. A personal digital assistant (PDA), which uses information from the user's device, location and other online sources, can perform tasks or provide services for the user.
There are tremendous opportunities for real-time mapping of data, thanks to the rising demand
Real-time maps make it possible to create rich, accurate, and current digital representations. Dynamic maps that are constantly updated in the cloud allow businesses to analyze and present data from gadgets, sensors, and social media in real time. This system provides instantaneous alerts as well as database updates that enable rapid decision-making and actions. Integration of real-time data with maps can create more comprehensive mapping APIs. 
This makes it easier to develop SDKs for asset monitoring and transportation monitoring. These APIs can be integrated into the OS for autonomous vehicles. This allows companies to give continuous feedback to tracking applications regarding road conditions and newly mapped areas. A police department can use Geographic Information Systems (GIS), in Real-Time Criminal Centers, to improve its response to law enforcement and public safety.
---
---
Media Enquires
If you require any further information about a related market, please get in touch with us. we're happy to help you
+91 7008 614 496
+91 7008 614 496