Increasing Demand From Major End-Use Industries Fuels The Growth of Organic Essential Oils Market, Market.us
---
---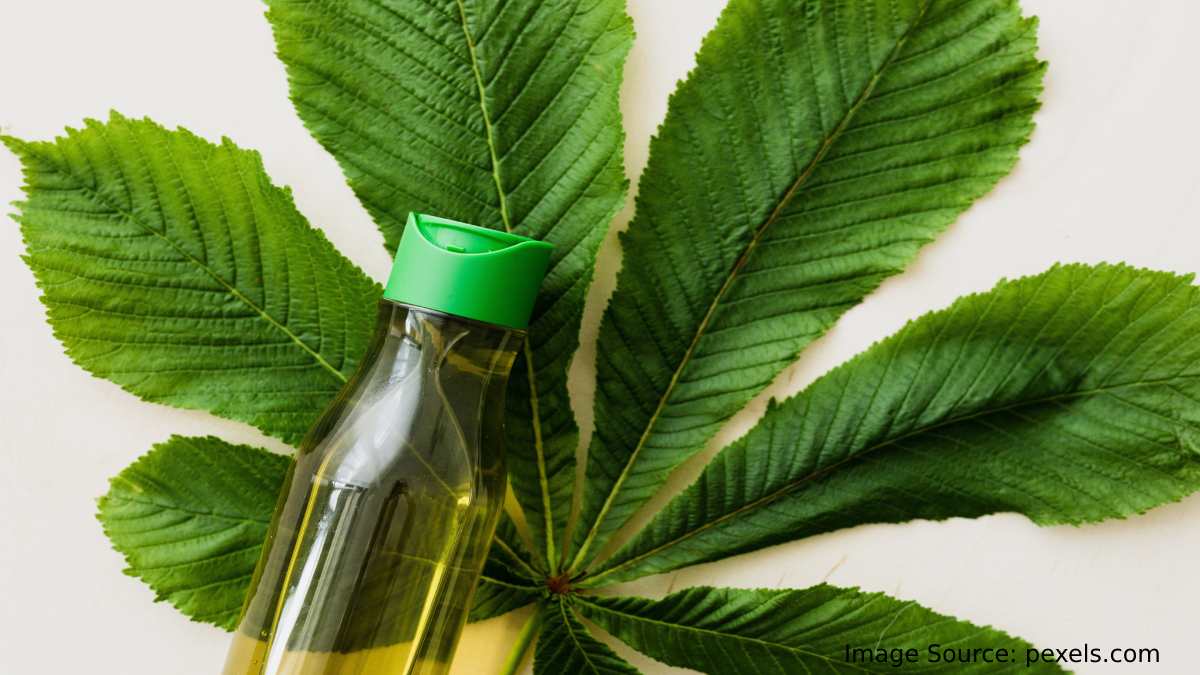 The demand for organic essential oils is anticipated to rise, especially from key end-use industries like aromatherapy, food & beverage, and personal care and cosmetics.
Essential oils offer fewer adverse effects compared to the majority of conventional medications and treatments. These characteristics of the product are anticipated to be the main engine of market expansion.
According to a report by Market.us, "The market for organic essential oils was estimated to be worth USD 23.3 billion in 2022, and from 2023 to 2032, it is expected to rise at a CAGR of 7.8% in terms of revenue. In the projected time frame, it is expected to reach USD 49.38 billion."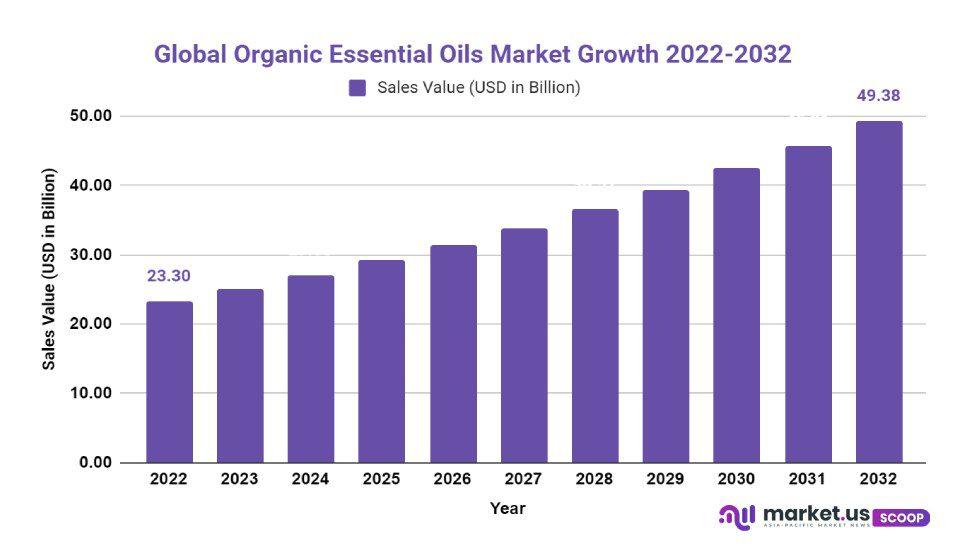 Essential oils are distinctive aromatic molecules that are derived from plants and used for a variety of purposes. Due to their ability to impart aroma, organic essential oils are increasingly in demand from end-use industries like food, personal care, cosmetics, and pharmaceuticals.
Organic essential oils have several health advantages in addition to having anti-inflammatory and antibacterial qualities. Healthy cravings are reduced and digestion is aided by organic essential oils. Thus, these elements taken together have contributed to market expansion.
The demand for essential oils in aromatherapy is rising due to the rising prevalence of health issues like bronchitis and cardiovascular diseases.
Anurag Sharma, a senior research analyst at Market.us, said, "The industry has grown as a result of the rising customer demand for organic products due to their claimed benefits and the negative health consequences of synthetic chemicals and pesticides."
Many organic essential oils include antibacterial and antioxidant characteristics that function as natural preservatives to prevent bacterial growth in food, which has helped the market expand.
The global market for essential oils has been significantly impacted by the shift in producers' focus from synthetic to natural products due to growing customer interest in natural and organic food, drink, and personal care products.
Due to their numerous health advantages, essential oils are anticipated to be in great demand for pharmaceutical and medical applications. A further aspect affecting consumer preferences is the increasing demand for organic goods.
The production of organic essential oils involves a highly technical and labor-intensive procedure. In addition, the procedure is expensive and uses a lot of plant material to yield a small amount of essential oil, which raises the cost of the final product.
The market has seen a strong rise in demand for items made entirely of plants and free of animal- or synthetic-derived ingredients. As a result, the vast majority of people are turning to organic products in order to improve their health.
Essential Candy introduced natural hard candies in August 2020 that are devoid of artificial colors and preservatives and include only pure organic essential oils. The company launched the sweets in the United States to aid cancer patients and provide a delectable alternative to the adverse effects of chemotherapy.
Due to consumer demand for premium natural components that are devoid of any synthetic chemicals, Vitamin Shoppe, LLC, a specialty omnichannel retailer, announced the debut of the Vthrive brand, a new premium range of minerals, vitamins, and organic essential oils in the U.S. in January 2020.
In 2021, Europe has a 51% sales share and led the market for essential oils. In the forthcoming years, this area is expected to dominate the industry.
Over the anticipated years, Asia Pacific is anticipated to experience the market for essential oils with the highest CAGR of 8.6%. This is due to favorable weather for farming, inexpensive labor, and a plentiful supply of raw resources.
Due to rising domestic demand for these oils, the market for essential oils in the Middle East and Africa has shown impressive expansion over the past several years. The rising standard of living and expanding population has a direct impact on consumer demand.
---
---
Media Enquires
If you require any further information about a related market, please get in touch with us. we're happy to help you
+91 7008 614 496
+91 7008 614 496