Increasing Demand in Product in Air & Gas Purification to Strengthen Activated Carbon Market Growth at Rate of 4%
---
---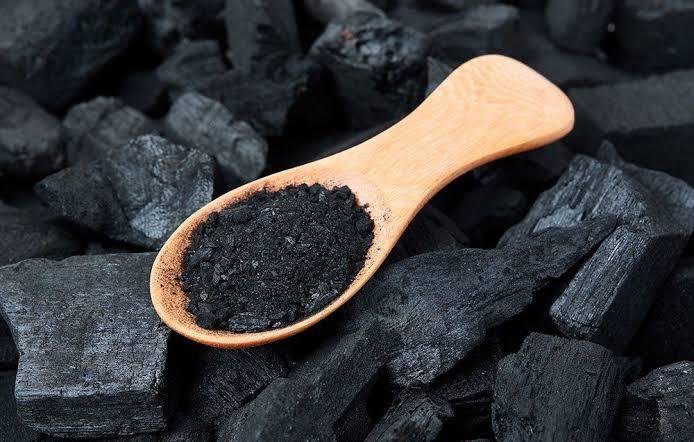 Consuming impure water poses increasing health risks to consumers. Activated carbon is seeing a rise in demand due to improvements in water treatment, increased automobile ownership, and improved manufacturing & environmental standards. Activated carbon is in high demand because many countries, including India and China, invest in water purification plants.
Market.us research shows that "The Activated Carbon Market will grow at a rate of approximately 4% to reach USD 4,489.53 Million by 2032."
Asia-Pacific's activated carbon market is expected that to grow at the fastest rate of CAGR in volume and value. Activated Carbon is in high demand in developing countries such as India and China due to increased automotive demand.
According to Market.us, "With the increasing demand for safe and clean potable water, product demand is rising. This product's high surface area for adsorption, which allows it to remove impurities like oils, microbes, and odor- and taste-imparting substances, as well as chemicals, is replaced for the market's rapid growth. A rising population has also led to a high demand for freshwater. This has resulted in a higher demand for water purification."
They also specified that "Activated carbon is in high demand in water treatment applications, which will help market growth."
Water treatment technology is being used around the world. Many companies around the world are developing and innovating new technologies for water treatment recycling. The market is further supported by standards that must companies use efficient water disposal techniques and use environment-friendly chemicals.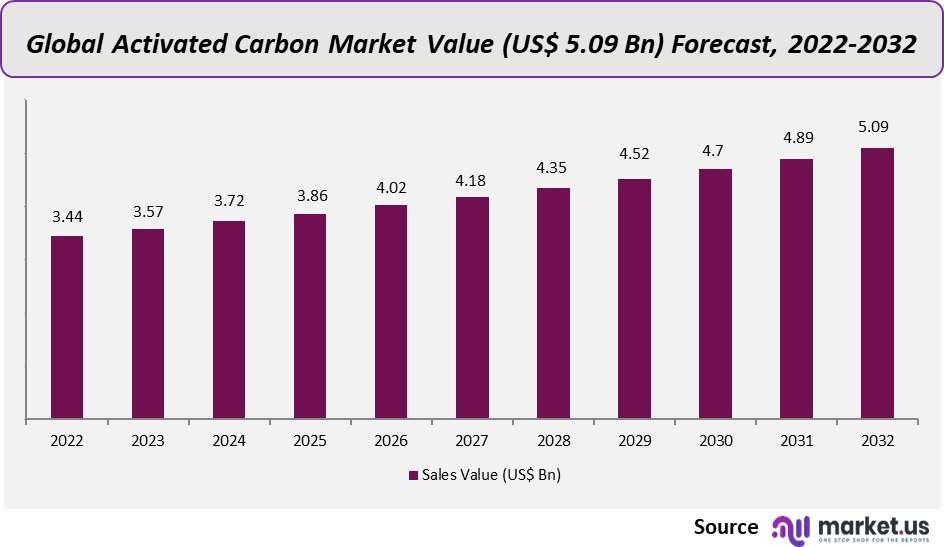 Water pollution is increasing, so government officials have enforced strict regulations for industrial wastewater treatment. Many industries, including paper, pulp, chemicals, paints, and colors, had to incorporate water treatment units into their facilities. This has led to a greater demand for charcoal to remove contaminants.
In 2021, the second-largest contributor to global revenue was air purification. This can be attributed to both domestic and commercial air conditioners/filters. The market is expected to benefit from technological advancements, rising disposable income, and increased affordability to purchase fresher air during the forecast period.
The market is expected to benefit from the increasing use of adsorbents in the food and beverage processing industry. Activated carbon offers many advantages, including cost-effectiveness, fast and complete removal of unpleasant odors, long-term color stability, and easy removal of bad taste. These benefits make activated carbon very useful in the food- and beverage industries.
Activated carbon is growing due to government initiatives regarding subsidies and industrialization. The market is growing because of the demand for mercury control technology in industrial air purification applications. Activated carbon market growth can be accelerated by geographic expansion and product development. The main growth driver for the future will be an increased demand for wastewater treatment applications.
Recent coronavirus epidemics have caused a decline in global productivity. This has affected many economies around the globe. A decrease in production rates has been caused by the stagnant nature manufacturing units. Activated charcoal is now less readily available worldwide due to this. It is used primarily for water treatment in residential, commercial, and industrial sectors.
Industrial activities in different regions have been affected by strict measures taken to stop the spread of the disease. The temporary shutdown of production facilities has resulted in a decrease in the use of the product for industrial wastewater treatment.
The governments of major developed countries such as the U.S. and Germany invested huge sums in wastewater and water treatment plants to overcome the drop in sales and increase awareness about the virus. Air purification techniques that slow down the growth of activated charcoal have been adopted due to rising air pollution from vehicles and CO2 emissions.
Carbon Activated Corp. offers industrial solutions, municipal groundwater filters in the U.S., and VOC/siloxane elimination systems in biogas engines throughout Europe.
The scarcity of raw materials such as coconut shell charcoal is a major factor in market growth. Coconut shell charcoal is the main reason for an increase in raw material costs. The rising energy needs have caused the rise in prices for coal-based products. China is a large user of coal in key areas such as electricity, cement, and iron & steel plant, and cement.
A shortage of suitable coal grades has resulted in a shortage. Due to a decrease in coconut demand, manufacturers have increased their production capacity by 50-60%. This has resulted in product price increases.
---
---
Media Enquires
If you require any further information about a related market, please get in touch with us. we're happy to help you
+91 7008 614 496
+91 7008 614 496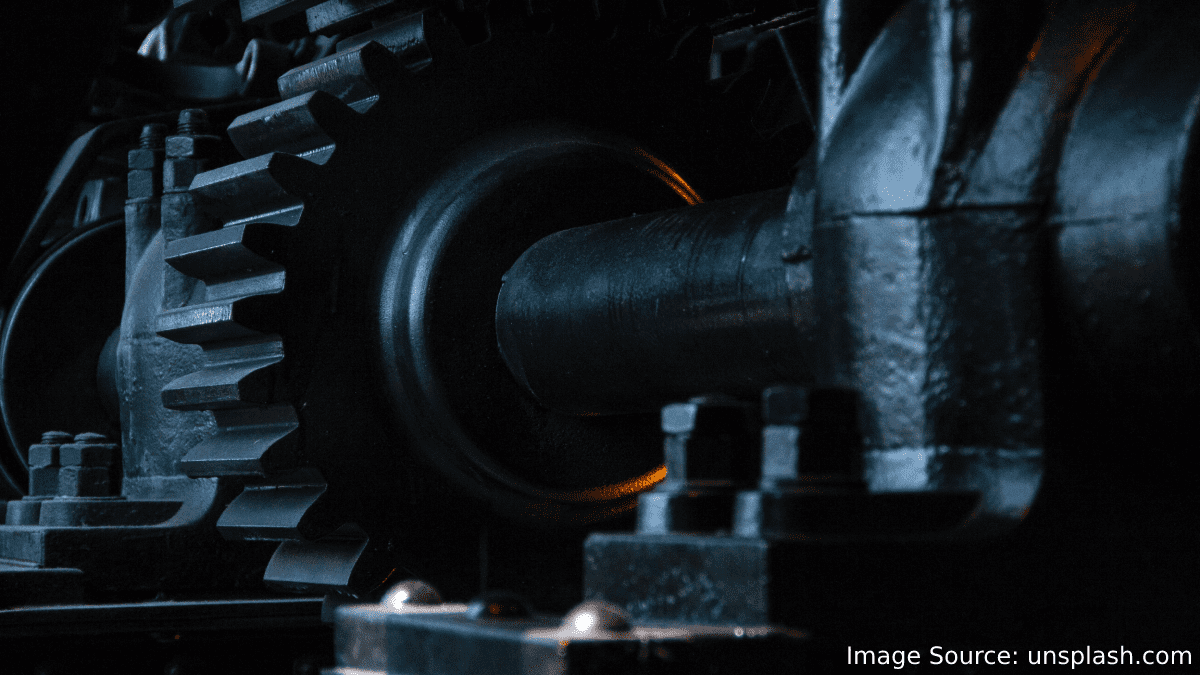 The Manufacturing Sector Finds Untapped Potential in the Gear Motors Market, says Market.us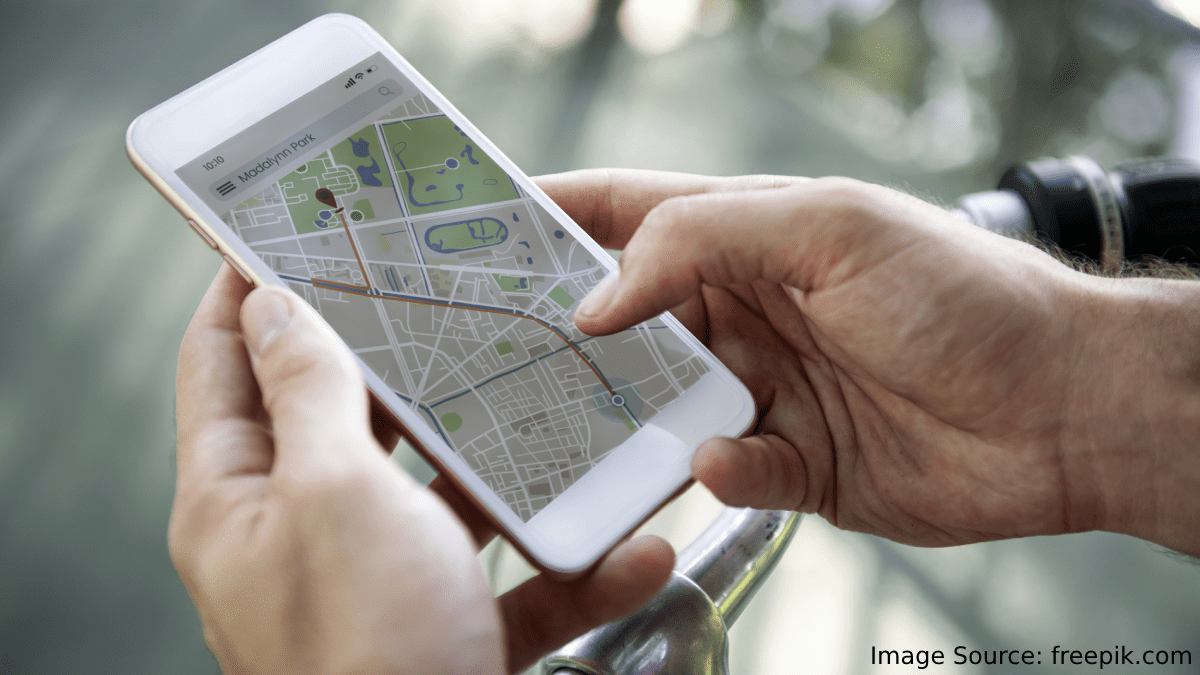 The Surge of Growth in GPS Tracking Devices in the Automotive Industry Spurs Innovation, says Market.us