Industrial IoT Market Soaring Toward New Heights with AI & ML Adoption, says Market.us
---
---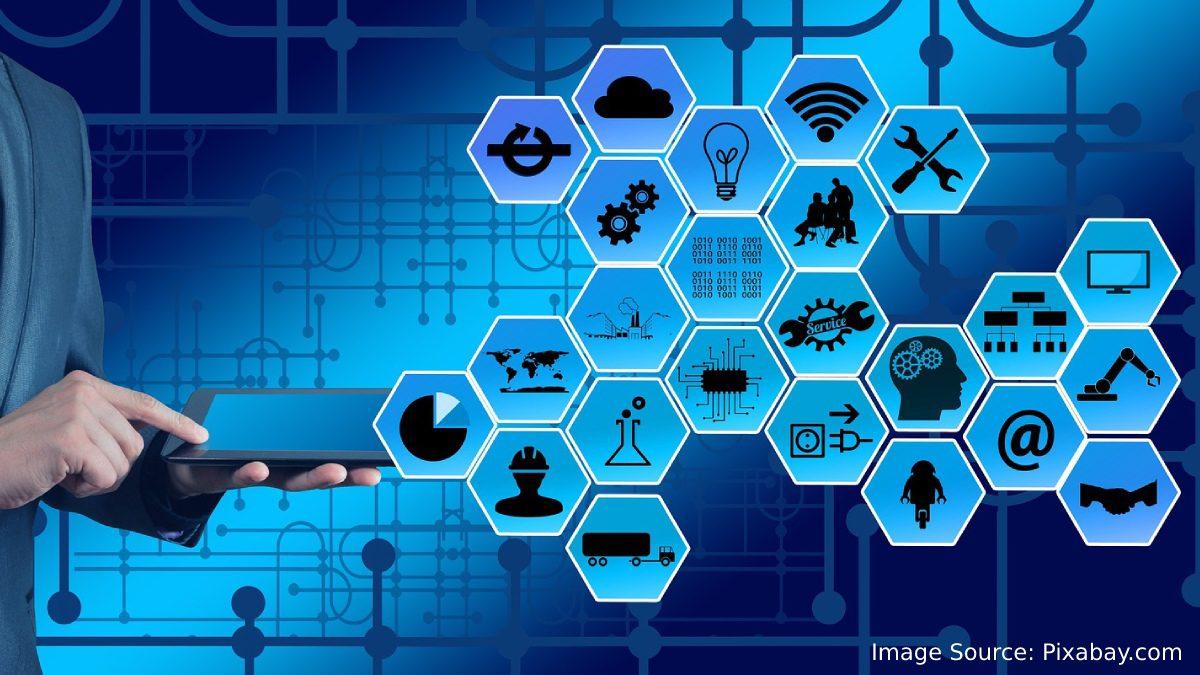 In the past five years, IoT and AI technologies have rapidly penetrated the medical market. This resulted in a more connected hospital ecosystem.
The industrial IOT market forecast predicts that the internet of things will eventually become a mainstream industry application after many years of anticipation.
According to the latest report by Market.us," The Global Industrial Internet-of-Things Market size is expected to be worth around USD 1,917.45 billion by 2032 from USD 263.50 billion in 2022, growing at a CAGR of 22.00% during the forecast period from 2022 to 2032.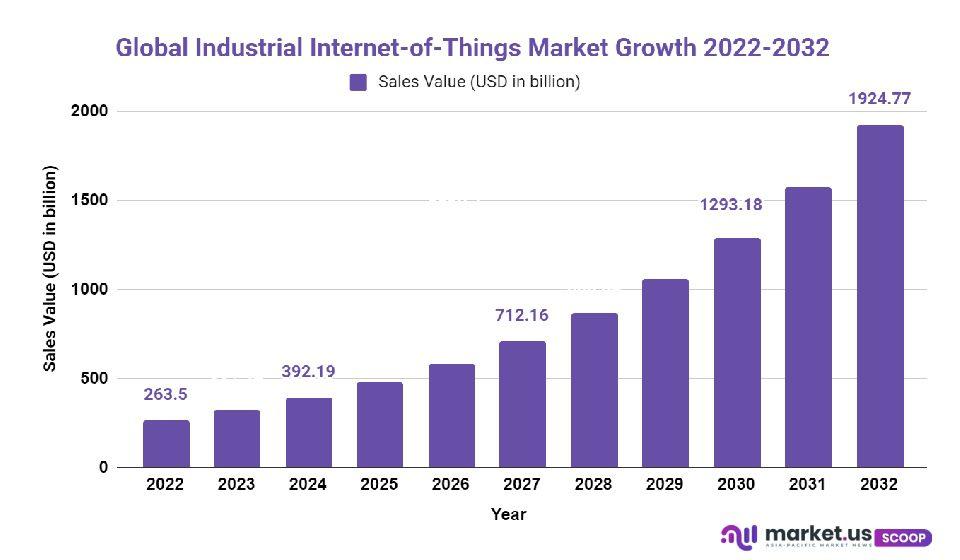 Gaurav Yadav, a senior research analyst at Market.us, said," AI and ML are becoming more popular in many industries, including manufacturing, healthcare, oil & gas, energy, and many others. These industries have adopted the technology to improve their efficiency, automate service delivery, and modernize their offerings. This has helped them compete with other market players. The rising popularity of AI & ML adoption has been a key driver for the global industrial IoT market's growth."
The increasing awareness and widespread adoption of IoT solutions in different industrial applications, such as robotics and medical devices, is one of the key factors behind the market's growth.
Since the introduction of Industry 4.0, the adoption of AI and IoT technology in the manufacturing sector has increased. With AI and IoT-integrated technologies, production process optimization, quality control, and machine failure prediction are all possible.
Companies can now use advanced analytics and methods like AI and Machine Learning to deliver prescriptive and predictive analytical solutions. This is allowing the industry to capitalize on new opportunities. In the wake of the COVID-19 pandemic, remote work practices were adopted. This has led to a desire for operational transparency. Smart connected solutions will be essential in gaining operational visibility within organizations.
The low operational cost of IoT, the rapid growth in technical advances, and the adoption rate of various cloud-based deployment models.
Smart products and connected devices are essential components of smart manufacturing and connected supply chains. Manufacturers have been able to take advantage of low-cost connected devices by implementing various strategies.
Networking technology to dominate IIoT Market
In 2021, network technologies held the largest market share. The backbone of IIoT is network technologies, particularly wireless technology.
These technologies allow machine-to-machine communication between many machines and sensor nodes. These technologies allow for the collection of large amounts of data to improve decision-making.
There are many wireless communication technologies available, depending on the data transfer rate, connectivity range, and power requirements. The industrial sector relies more on cellular technology for machine–to–machine communication.
Connected products and products that are smart and connected are essential components of the connected supply chain. Manufacturers can also adopt IoT technology to reduce resource consumption and improve overall productivity thanks to low-cost connected devices. Many manufacturers also prefer to use IoT applications in their machines due to the low cost of operation. This allows them to maximize efficiency at a lower cost.
One of the key benefits IIoT technology provides its users is automation. IIoT technology is intended to gather and manage data so that it can be used to train or teach other tools to perform the manual labor normally performed by humans on an assembly line. Industrial IoT automation reduces the risk of human error and increases the productivity of a skilled workforce.
Forescout purchased CyberMDX Technologies in February 2022. Forescout plans to expand its product range and focus on being the global leader in safeguarding IOMT devices (Internet of Medical Things).
Orange invested in Move Capital in January 2022. This venture capital fund was established to support European B2B tech companies. Move Capital is involved in cybersecurity, data analytics, and Industry 4.0, as well as cloud and IoT.
China is expected to see high IIoT implementation in the Asia-Pacific region. China reported 273 million connected IIoT devices at the end of 2017 and is increasing network density at an unparalleled rate in the manufacturing sector. China Tower, which controls approximately 96 percent of China's macro towers, has invested US$ 17.7 Bn into the capital and added over 350,000 sites to its portfolio since 2015.
---
---
Media Enquires
If you require any further information about a related market, please get in touch with us. we're happy to help you
+91 7008 614 496
+91 7008 614 496