Industries Getting Upgraded with Expanding Adoption of Hands-Free Scanner Technology, says Market.us
---
---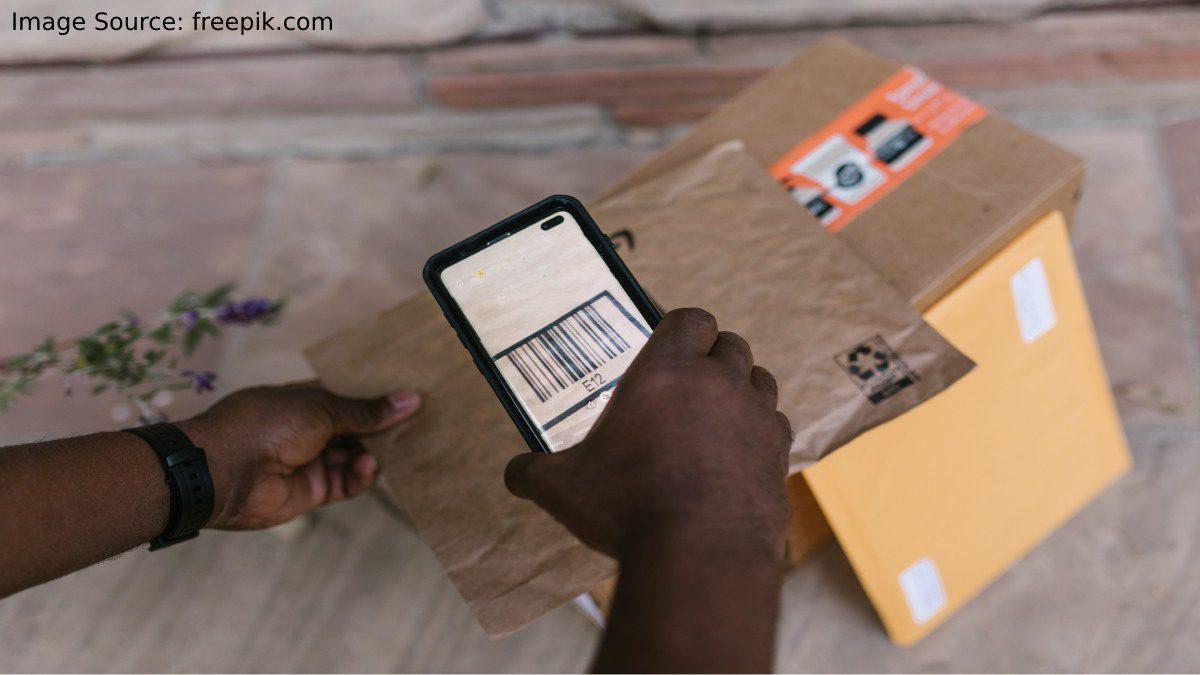 The hands-free scanner is a barcode scanner that can be used to scan items with one hand. The scanners can be worn on a lanyard or mounted on a stand, allowing users to scan items and keep their hands free from other tasks. These scanners can be used in retail and warehouse environments to increase efficiency and decrease the chance of repetitive hand movements causing injuries.
According to a report by Market.us, "The global market for hands-free scanners will grow at 8.4% annually between 2023 and 2030, according to their estimates. The adoption of healthcare and retail automation and the rising demand for contactless solutions following the COVID-19 pandemic drive market growth."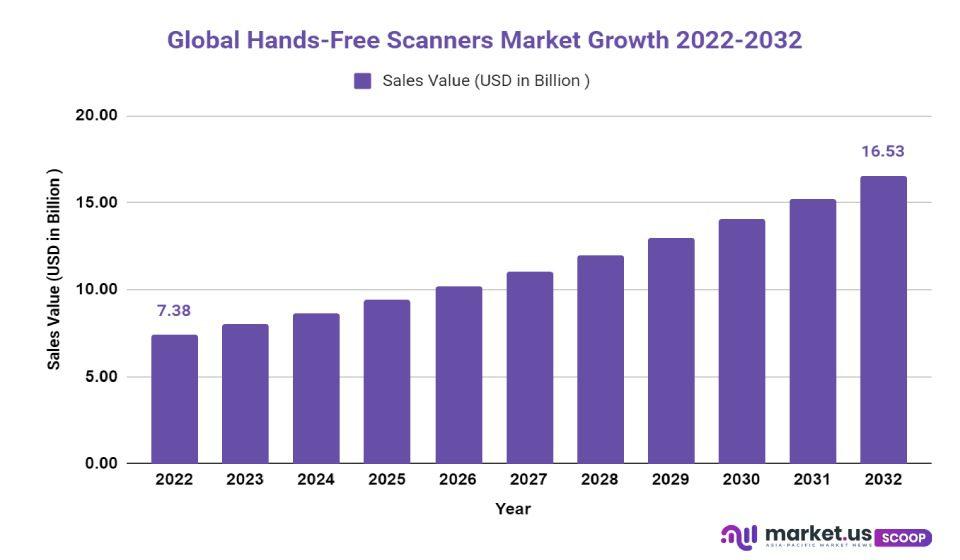 Market.us senior analyst Gaurav Yadav stated, " The increasing adoption and technology in different industries, including retail and logistics, will drive demand for hands-free scanners. Due to increased efficiency and automation in many industries, the market for hands-free scanners will continue to grow. The COVID-19 pandemic has increased the importance of touchless solutions and driven demand for hands-free scanners."
Technology advancements are also fueling the growth of the hands-free scanners market. For example, advanced sensors and software allow hands-free scanners to scan multiple barcodes simultaneously and provide real-time information. These capabilities are useful for businesses to improve inventory management and customer service. This may drive further demand for hands-free scanners.
The demand for more automation and efficiency across various industries will drive the demand for hands-free scanners to increase in the future. The COVID-19 pandemic, which has increased the demand for touchless solutions, may also drive this market. Many companies and organizations are trying to lower the risk of spreading the virus. Hands-free scanners will grow steadily due to increased demand for touchless solutions and automation in different industries.
It is important to note that technological advances and economic changes can impact the market for hands-free scanners. These factors should be considered when making business decisions, just as in any other market.
Retail is expected to play a significant role in expanding the hands-free scanner market. This is because they adopt scanners to speed up checkouts and reduce errors. Healthcare, logistics, and manufacturing are expected to contribute to market growth.
The growing number of multi-national logistics service providers is another factor that has fueled the growth of the barcode scanner market.
Barcode scanners' efficiency and effectiveness will allow shops to track inventory accurately in the future. This reduces time and could lead to a rise in the market for barcode scanners during the forecast period.
The growth in barcode scanner markets is also due to the rise in supermarkets and malls across the globe during the forecast period.
North America is expected to hold a substantial share of the hands-free scanner market due to its widespread adoption of automation and many regional warehouses and retailers. Europe is expected to be a major market in hands-free scanners due to the rising adoption of e-commerce and increasing demand for automation within the retail and warehouse sectors.
Asia Pacific is also a key market for hands-free scanners. Due to automation's increasing acceptance in many industries, especially in China and India, the Asia Pacific region will experience significant growth.
Several factors may impede the growth of the hands-free scanner market. The high price of these scanners is one of the major obstacles. These scanners can be used without a handheld scanner, but they are more costly than traditional ones. This may make them less popular.
The lack of industry standardization is another potential limitation. There are many types of handheld scanners on the market. Each has its own set of features and capabilities. It can be difficult for businesses to choose the right scanner for them, which could lead to confusion in the market.
---
---
Media Enquires
If you require any further information about a related market, please get in touch with us. we're happy to help you
+91 7008 614 496
+91 7008 614 496