Industry Players Taking Convenience to Next Level With the Latest Condom Designs, says Market.us
---
---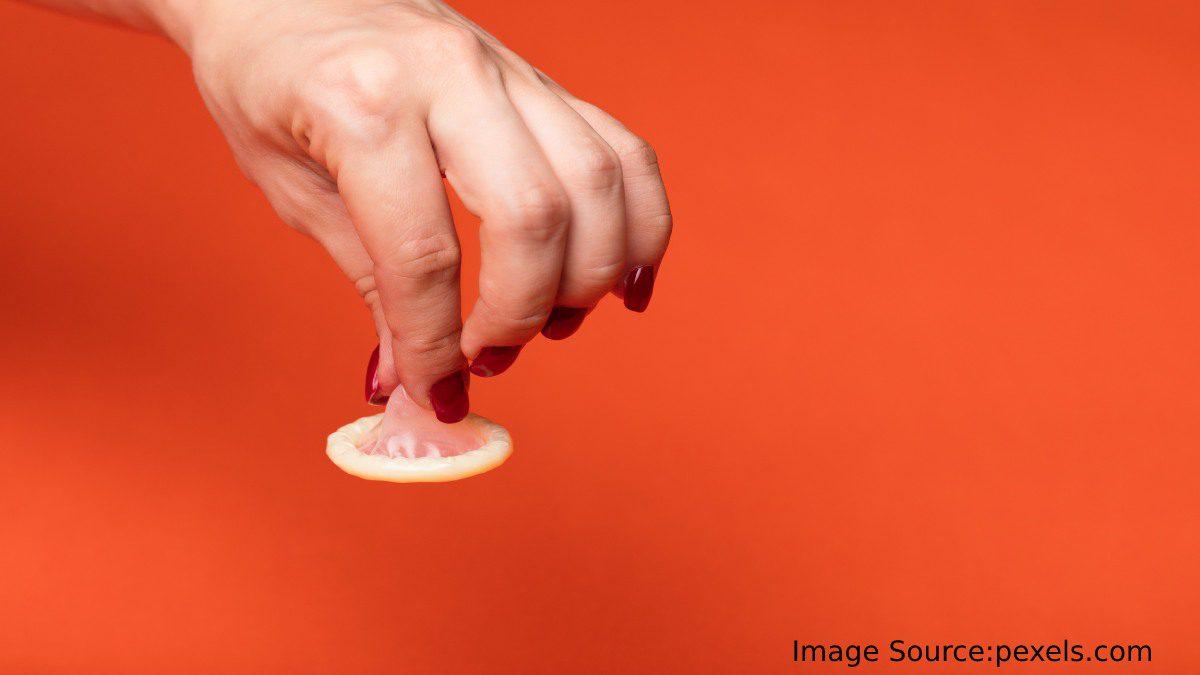 A condom is a blocker made in the shape of a sheath that is intended to be used during sexual activity in order to lower the risk of becoming pregnant or contracting an STD.
Using condoms significantly lowers the chance of contracting gonorrhea and HIV/AIDS. To a lesser degree, they also protect against genital herpes, syphilis, and human papillomavirus.
According to a report by Market.us, "The global condom market was estimated to be worth USD 8.9 billion in 2022 and is anticipated to expand to USD 19.59 billion by 2032, with a CAGR of 8.21% from 2022 to 2032."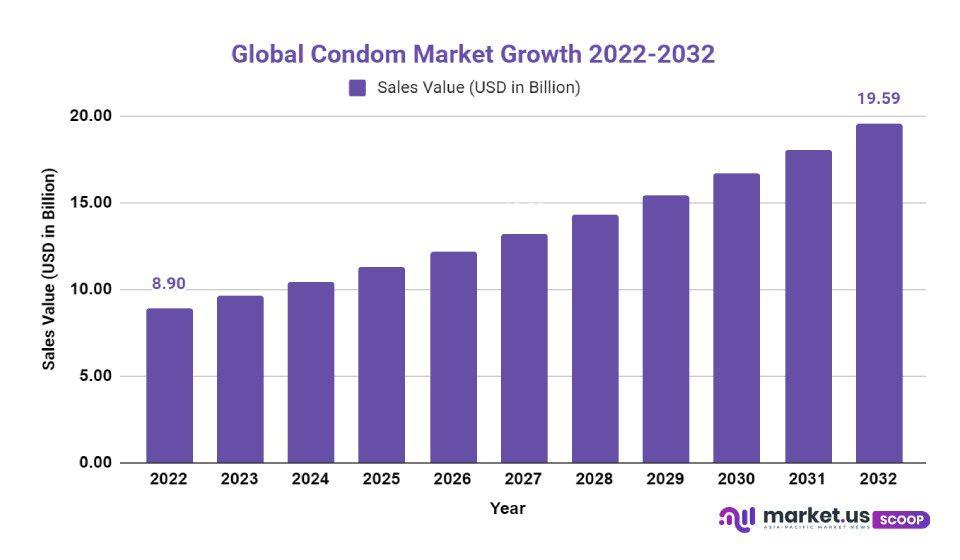 To entice customers, manufacturers are introducing new savory and sweet flavors in their products.
Similarly to this, customers want goods that are comfier to wear and do not interfere with sex. In order to increase convenience, industry players are concentrating on raising material grade as well as design.
In addition, various kinds, such as those with glow-in-the-dark patterns and dots and spermicidal lubricated goods, like those with lubricant coats that can destroy sperm and reduce the likelihood of pregnancy, are gaining popularity. New styles and tastes will likely boost the product's sales.
Anurag Sharma, a senior research analyst at Market.us, said, "This product can effectively lead to contraception when used consistently and appropriately, and this is the main driver of the condom industry's growth. Male contraceptive products are now more commonplace than ever before. The percentage of people who use male-based contraceptives has significantly increased."
The negative effects and hormonal imbalance caused by other birth control techniques, such as oral pills, might cause major health problems in females. Similarly to this, as women demand that their sexual partners utilize effective birth control methods, increased educational levels among women have favorably influenced market growth. Therefore, compared to other approaches, its acceptance is likely to expand due to its convenient usage.
In order to raise public knowledge of STDs and lower their prevalence, the government is working to develop sex education programs. Government efforts to provide sex education and relationships at the school level are expected to boost product demand in the near future.
The market's expansion will most likely be constrained by low awareness in low-income nations and limited access to sexual wellness goods in rural areas.
Participating nations aggressively encourage the use of condoms and give young people adequate sex education. Government-sponsored free condom distribution is anticipated to boost condom use in rural areas.
The availability of various condoms kinds to meet consumer preferences as well as initiatives to stop the transmission of STIs and HIV, are expected to drive market expansion over the forecast period. In addition, the industry is anticipated to be stimulated by free condom distribution by government agencies.
Mankind Pharma introduced a new campaign in SEP 2022 called "Make Love Epic" to introduce the market to Epic Condoms, a high-end line.
For the launch of its new "Intense" condoms in APR 2022, Durex started a campaign with the hashtag "#Intensegasm." The product employs Desirex Gel, a proprietary stimulant gel, to improve women's experiences by chilling them down and increasing stimulation.
Over 50% of the market was accounted for by Asia Pacific in 2021, and throughout the forecast period, this region is anticipated to develop at the highest rate. Due to their vast populations, supportive government actions being attempted to manage the population, and the rising prevalence of STDs and HIV, countries like India, China, Japan, and Australia have seen a spike in demand.
Prior to Japan, the United States, and the United Kingdom, China was one of the top four nations in the world for condom use and manufacture.
In 2021, North America's market had a significant market share and was valued at USD 2.1 billion. The United States and Canada have a leading share of North America due to their educated populations and higher birth control product awareness rates.
---
---
Media Enquires
If you require any further information about a related market, please get in touch with us. we're happy to help you
+91 7008 614 496
+91 7008 614 496