Innovative Advancements in Synthetic Biology Create Exciting Opportunities for Biomedical Research, says Market.us
---
---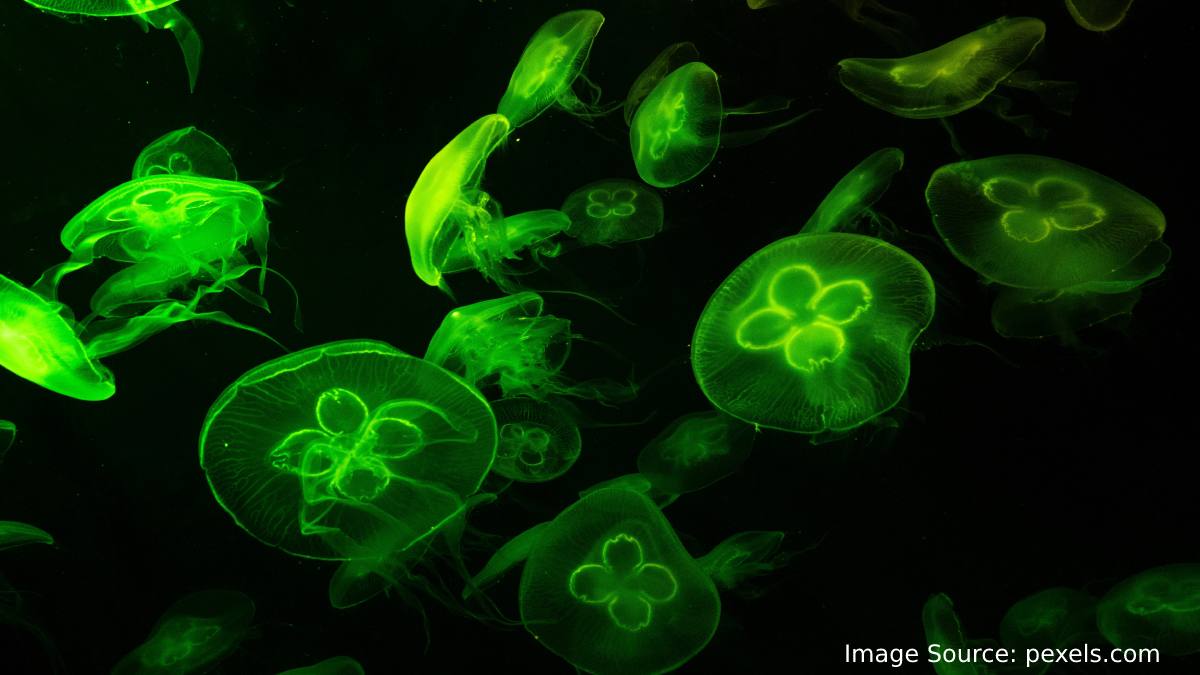 The increase in demand for bio-based chemicals and renewable fuels is driving the synthetic biology market to expand at an alarming pace.
The global market for synthetic biology will be boosted by the participation of many organizations, such as BioBricks and DIYbio, during the forecast period.
The global market is also being driven by advances in synthetic biology and an increase in demand for genetically engineered crops due to the growing population. To increase their revenue streams, companies in this market are investing in innovation in synthetic biology (cell-free synthetic biology) to boost their revenues.
According to research by Market.us, "The Global Synthetic Biology Market was valued at USD 13.9 billion in 2022. It is expected to grow at an 18.97% CAGR and reach USD 78.96 billion between 2022 and 2032."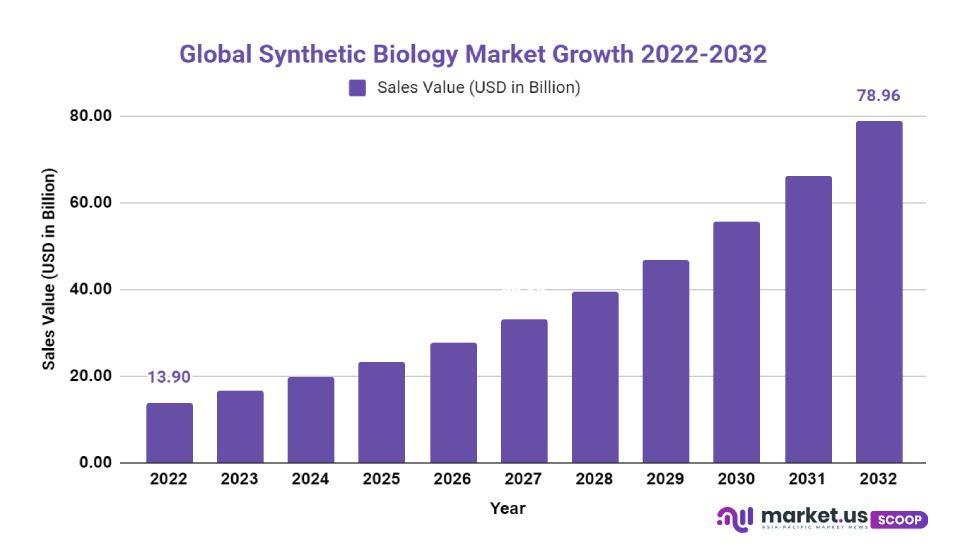 Gaurav Yadav, a senior research analyst at Market.us, said, "Biofuels are becoming increasingly important due to rising fuel consumption and increasing concerns about energy security. Over 150 billion tonnes of biomass is produced annually worldwide. Biofuels are currently being produced from edible commodities like maize, sugarcane, vegetable oil, and other crops. This opens the door to synthetic biology techniques for developing renewable energy."
Pharmaceutical companies have increased research and development funding to help develop new treatments. The government has funded various biotech and pharma companies to make pharmaceuticals progress and improve international competitiveness.
This has led to an increase in R&D funding and expenditures over the years. Biotechnology and pharmaceutical companies are heavily involved in research to create breakthrough molecules that can address the healthcare sector's needs and fight new diseases. More than 80% of all R&D spending in the life sciences industry is spent on pharmaceutical R&D.
Funding for pharmaceutical companies is increasing to support research and development in order to develop new medicines. Government initiatives have promoted Nutraceutical research to finance different pharma and biotech companies. Over time, this has led to a steady rise in R&D spending and investment. 
Biotechnology and pharmaceutical companies are heavily involved in research to create novel substances and cure unique diseases. More than 80% of all R&D expenditure in the life sciences sector is for pharmaceutical research.
Synthetic biology is a multidisciplinary field that uses engineering principles to design and construct new biological systems or modify existing ones. 
In the context of bio-based products, synthetic biology is used to create new organisms or modify existing ones that are capable of producing biofuels, bioplastics, and chemicals from renewable feedstocks such as plant sugars. 
This reduces our dependence on fossil fuels, which are finite and contribute to environmental problems such as climate change.
In synthetic biology, the main biosafety concern is the accidental or intentional release of synthetic organisms into nature for research purposes and other purposes. 
Synthetic microbes can interact or mutate with other organisms, which could lead to bioerrors. These effects could pose a threat to the ecosystem of natural organisms. A major concern for biosafety is the development of superbugs that are resistant to antibiotics.
The market is expected to grow in the coming years due to increasing demand for sustainable products, advances in genetic engineering and synthetic biology techniques, and growth in the biopharmaceutical and biotechnology industries. Key players in the market include Thermo Fisher Scientific, Genscript, Synthetic Genomics, Amyris, and Intrexon.
---
---
Media Enquires
If you require any further information about a related market, please get in touch with us. we're happy to help you
+91 7008 614 496
+91 7008 614 496