Innovative Security Technologies Reshaping the Baggage Scanner Industry, says Market.us
---
---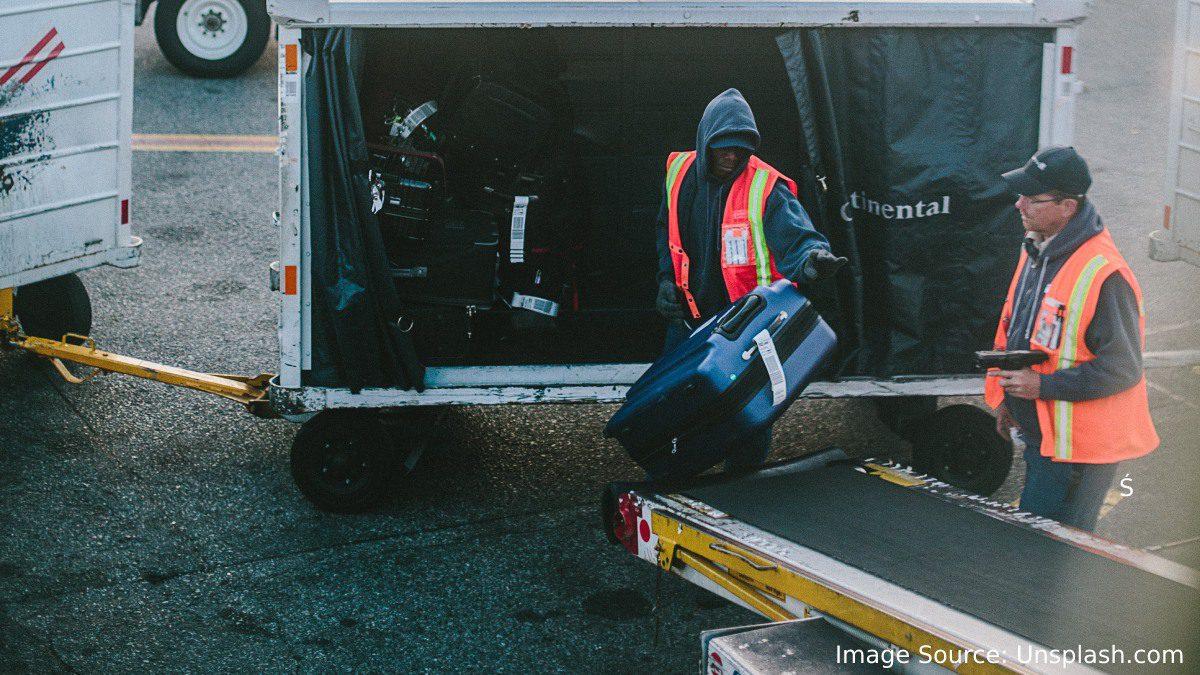 Increase in terrorist and illegal activities across the word and at public places, increasing awareness about security enhancing the market growth. However, it is costly so it affects the market growth. For the baggage scanner market growth, regarding public safety, increase in execution of government policies and regulation at railway stations,checkpoints, airports and borders,  development and upgradation of airports and railway stations, are expected to provide profitable opportunities .
According to market.us, " The Baggage Scanner Market is projected to grow by USD 6.99 Billion by 2032 with a CAGR 9.8%."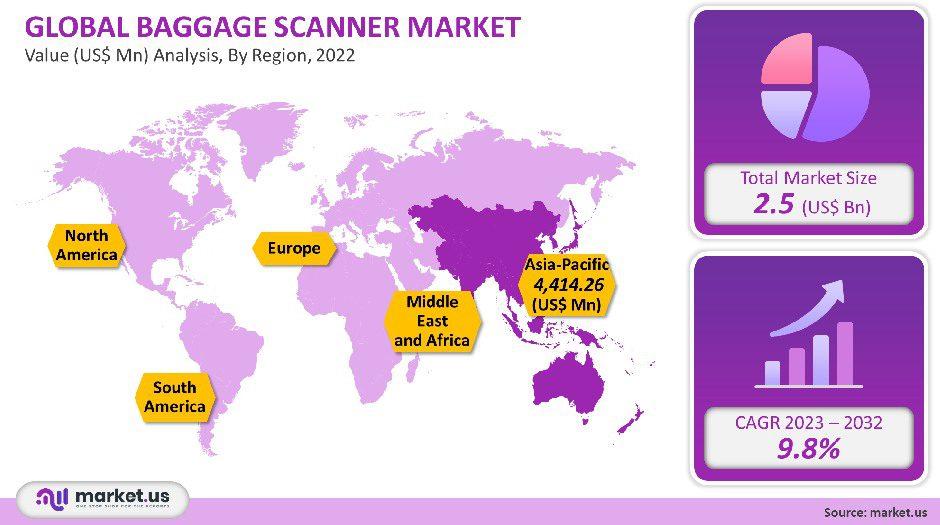 Anurag Sharma, the senior research analyst at market.us, said, "In the baggage scanning system, there are different opportunities for technological advancements. The development in metal detectors and X-ray scanning could assist the deployment of baggage scanning at various places. The X-ray system provides a 3D view of baggage that has been launched recently which will replace 2-D scanning systems."
In high security areas like Government offices, railways, airports and MRTS use X-ray baggage scanning systems for all types of baggage scanning. For more effective and efficient operation, threat image projection, video management, network supervisory workstation are optional features used by these scanners. These systems are expensive to own.
Baggage scanners can detect if there is anything dangerous in anyone's bag. By scanning the things of the baggage it sees what people are carrying and whether it poses a threat or not. These devices have seen rapid technological advancements in recent years. Advancements such as metal detectors and explosives detection systems (EDS), provide greater safety for passengers using airports all over the globe. 
The growth of the market is expected to be driven by the increase in air traffic and increase in demand for air travel, suggested by the airport baggage screening systems market share. Global market makers of these screening systems have begun to invest in the development and provision of efficient baggage screening systems. 
The existing baggage screening process has seen a significant improvement that can simultaneously improve the efficiency and performance of airports. Stats show that three types of aircraft attacks were common before 2011, namely: Bombing, hijacking, and robbing. The main target in all three attacks was the civil aircraft operating and its services with passengers and goods. To improve safety, screening systems were introduced before entry. 
The global market for baggage scanners is growing due to the increasing investment in security and manufacturing investments. Although liquids, electronic devices, and gel products were separated from baggage during scanning, technology used in hospitals is being updated to accommodate baggage scanning purposes. This allows for a detailed view of baggage to even find the needle in the haystack.
The factors that are driving global baggage scanner market growth include rising commuters, increased investments in R&D, and the threat of terrorist acts like hijacking, mass destruction, or fire. Large numbers of commuters, such as the U.S.A. and France, are affecting the supply of scanners to ensure security and peace for the citizens. The U.S. has more than 2,000,000 passengers per day and requires fast and accurate scanners.
With the increasing number of travelers each year, new threats are emerging, which requires continuous improvement in prediction algorithms. The algorithms that are purchased from scanner equipment manufacturers are expensive, proprietary and require frequent updates. These factors, which are related to prediction algorithms, challenge the security system as well as the accuracy of baggage scanners.
---
---
Media Enquires
If you require any further information about a related market, please get in touch with us. we're happy to help you
+91 7008 614 496
+91 7008 614 496