Innovative Techniques in Liquor Confectionery Market Making Candy Makers Stand Out, says Market.us
---
---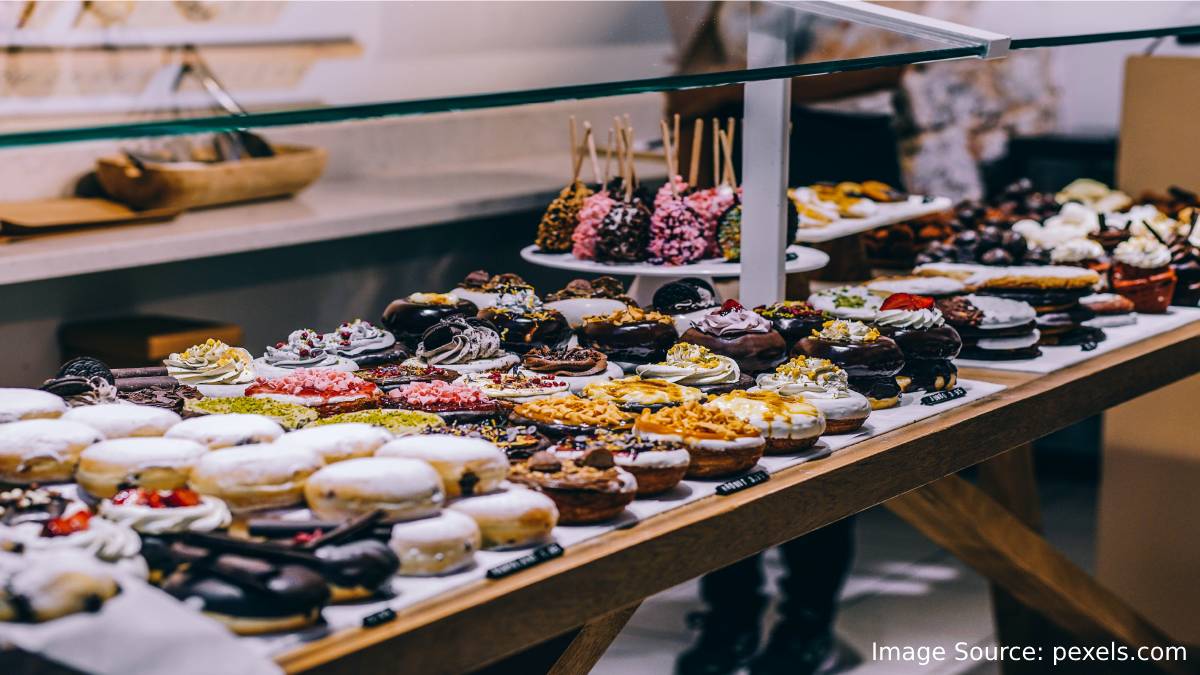 The liquor confectionery includes confectioneries like candy, gums, or chocolates infused with alcohol. Market growth is expected to be driven by the growing demand for liquor confectionery. It is due to consumers becoming more aware of the innovative techniques used in liquor-filled confectionery. 
Traditional techniques are also being used to promote the launch and promotion of new products. Because they appeal to different tastes and preferences of consumers worldwide, innovative products have helped boost the liquor confectionery market.
According to a report by Market.us, "The global liquor confectionery market was worth USD 632 million in 2021. It is expected to grow by 5% between 2022 and 2032."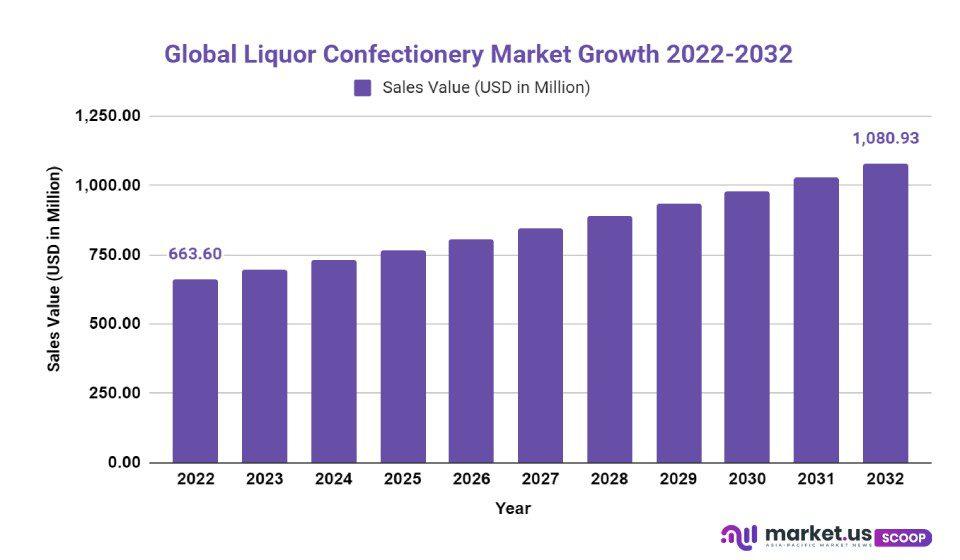 Anurag Sharma, "Product innovation will be driven by a growing preference for authentic and global culinary flavors, expected to boost sales over the next few years. The introduction of fusion-style liquor confectionery will create market conditions."
Liquor confectionery is an increasingly popular type of confectionery that has recently grown in popularity. It is a branch of confectionery where the sweets are made with sugar, chocolates, and clear liquor. Combining these ingredients creates a unique flavor experience for those who indulge in it. Liquor confectionery offers a wide variety of options, from traditional recipes such as truffles and fudge to more creative varieties like gummy bears and licorice.
It needs to be made clear where liquor-infused confectionery originated. Some believe that liquor-infused chocolates were introduced to Germany in the 1920s. Hugo Asbach, a German brandy producer, created the idea of chocolates infused with brandy liquor. These chocolates infused with liquor quickly became a popular European trend.
The changing tastes of consumers, especially the younger ones, are driving an increase in demand for confectionery and liqueur chocolate. High levels of alcohol consumption are common in countries like the UK, Germany, and Belgium. These countries introduced chocolates with liqueurs to encourage consumers to try new ways of drinking alcohol. 
The production of liquor confectionery has seen a surge in popularity as consumer demand increases. This growth is largely attributable to convenience and consumer preference towards handmade liquor confections. These products often made with natural ingredients, have become increasingly accessible and available to consumers everywhere. 
As more people look for healthier alternatives and unique experiences when it comes to food, the market for these handcrafted products has grown exponentially. Brand recognition plays a crucial role in the category growth of the market. It is propelling the market forward. 
The demand for handmade confectioneries containing liquor is driving the global market growth. Due to new product innovations and flavors, market growth will increase over the next few decades. Abtey launched four new coulis options using refined alcohol and ganache center, with four varieties: mousse & Kirsch jelly, ganache, and Cointreau jelly.
Chocolate has long been a beloved indulgence of many cultures around the world. From Swiss to Belgian chocolates, European countries have made a name for themselves by producing some of the most luxurious and sought-after chocolates on the market. It is no surprise that European chocolate producers lead innovation and quality.
Producers from each country have developed unique techniques and recipes to create premium products that satisfy any sweet tooth. It increases the demand for liquor confectioneries across these European countries.
Certain raw materials used to make liquor chocolates, candies, and gums are more costly than others. These expensive materials fluctuate, making it difficult for small-scale liquor confectionery businesses. It is expected to limit market growth over the next few years. It increases the price of liquor confectionery relative to non-liquor confectionery. It is expected to reduce demand in the future.
---
---
Media Enquires
If you require any further information about a related market, please get in touch with us. we're happy to help you
+91 7008 614 496
+91 7008 614 496