Instant Cameras Reignites Consumer Interest as Latest Technology is Introduced, says Market.us
---
---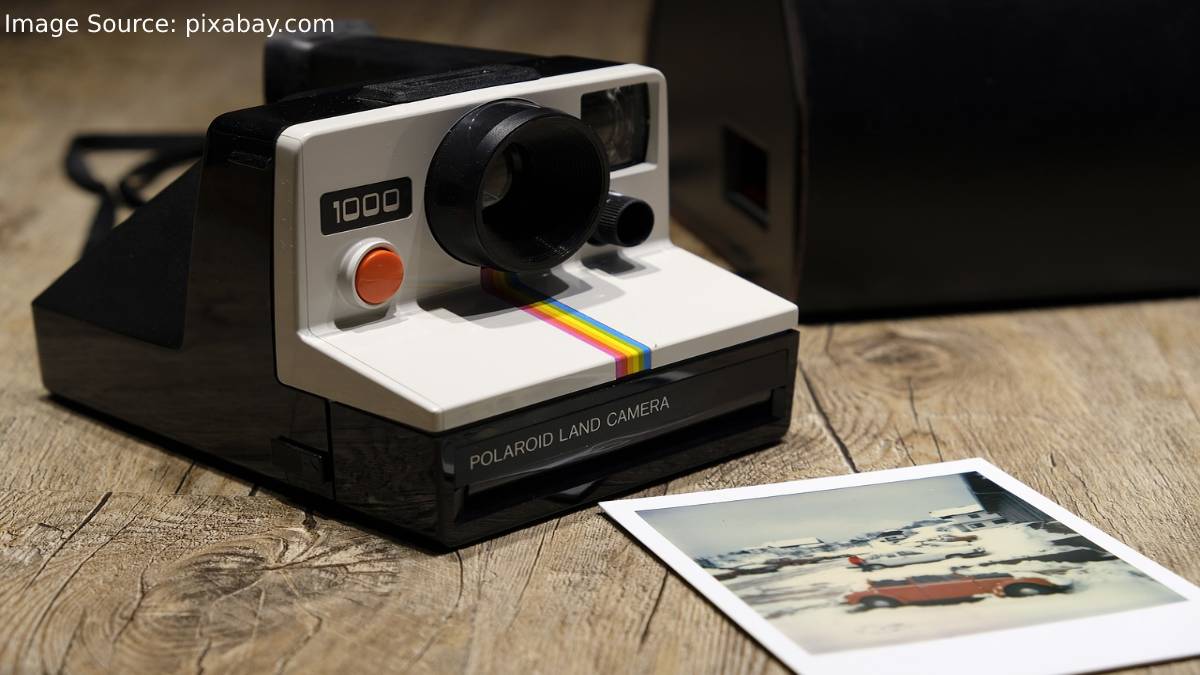 The demand for instant cameras is rising among teenagers. The biggest selling point of instant cameras is their ability to take and print photos instantly. This will drive demand for the instant camera market.
A camera that creates a chemically-developed print quickly after it has taken a picture is called an instant camera. The instant camera market was significantly affected by the COVID-19 outbreak. The industry faces price fluctuations, supply chain disruptions, and a production cut. 
According to Market.us, "Globally, the Instant Camera market is forecast to grow at 4.6% CAGR over the period 2022-2032. It will start from USD 1.05 billion in 2022 and is expected to reach USD 1.64 billion."
Polaroid Corporation was the first to patent consumer-friendly instant cameras and films. Many other manufacturers later followed them. 
Polaroid film comes in a sealed cartridge. This protects the film from light exposure and ensures that each image has a vibrant, rich color contrast after it is ejected. However, Polaroid film is only good for 12 months from the date of its production
The growing trend will also impact the market for instant cameras to store pictures in frames, albums, and concrete forms. The introduction of instant cameras via the internet has been a major growth driver for the instant camera market. However, instant camera replacement is one of the major restraining factors to market growth in instant cameras.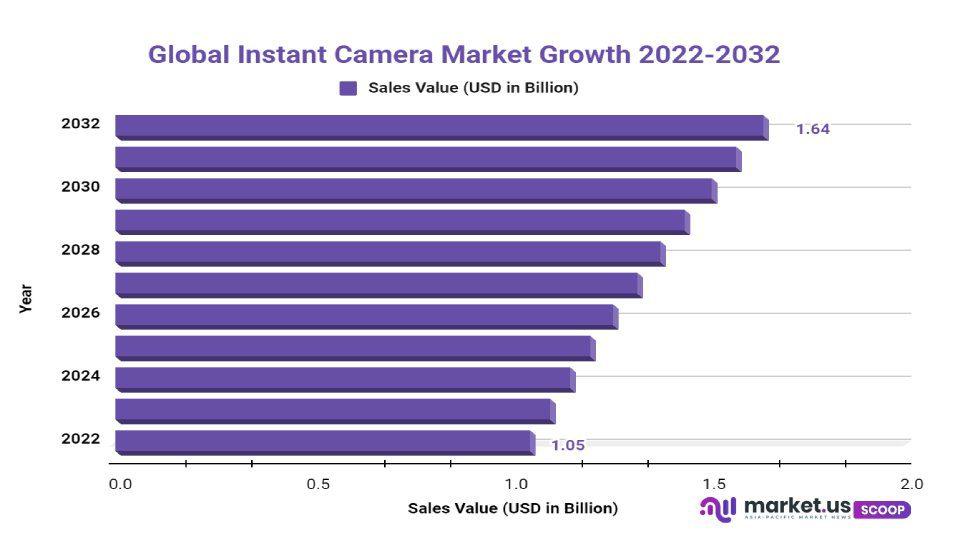 Digital cameras include point-and-shoot, mirrorless lens cameras, DSLRs, and mobile phones. The development of the instant camera market is hindered. However, technological advancement is one of many factors that will drive the development of instant cameras.
Gaurav Yadav, the senior research analyst at Market.us, said, "Growing popularity of instant cameras is another driving factor in demand. Both males and females see instant cameras as an instrument to express themselves. The market for instant cameras will also be impacted by increasing tourism and the growth of photo shooting in different parts of the globe."
The rising popularity of connecting technologies, which allow for sharing images and videos on social media networks, has led to high growth in North America's instant camera market segment. Market players with advanced connectivity options, such as NFC and Bluetooth, offer instant cameras. These features are only available on devices like instant phones and tablets connected to social media.
One of the latest trends in instant camera manufacturing is hybrid instant cameras. Hybrid instant cameras have a digital image sensor and digital processing technology similar to DSLR systems. 
North America will continue to dominate the market over the forecast period. The region's rapid growth is due to simple acceptance and higher disposable income. These areas have the headquarters of the largest players and are the most technologically advanced. They will be expected to lead during the forecast period, closely following Japan and other regions.
To increase market presence, key players are involved in business expansion. , for example, Panasonic Corporation established a new company in June 2019 to provide security systems in Japan and abroad.
Major market players are focused on product launches to increase their product portfolio. Hero Electronix, for example, introduced its first AI-enabled instant cam in September 2019 under the Quobo Brand.
The Asia Pacific instat print market's positive boundary of development is due to non-stop market penetration for consumer electronics, with the highest capacity over this forecast period. Europe holds a large share of the global instant print market because it has many other major suppliers of instant print cameras.
Global market growth in camera module markets is likely slowed by the difficulty of managing multiple cameras and the consequent limitation of processing power. Instant phone manufacturers have begun to offer multiple cameras for improved image quality.
---
---
Media Enquires
If you require any further information about a related market, please get in touch with us. we're happy to help you
+91 7008 614 496
+91 7008 614 496