Investment in Synthetic and Bio-Based Lubricants Market Ascertains Win-Win for Business and Environment, says Market.us
---
---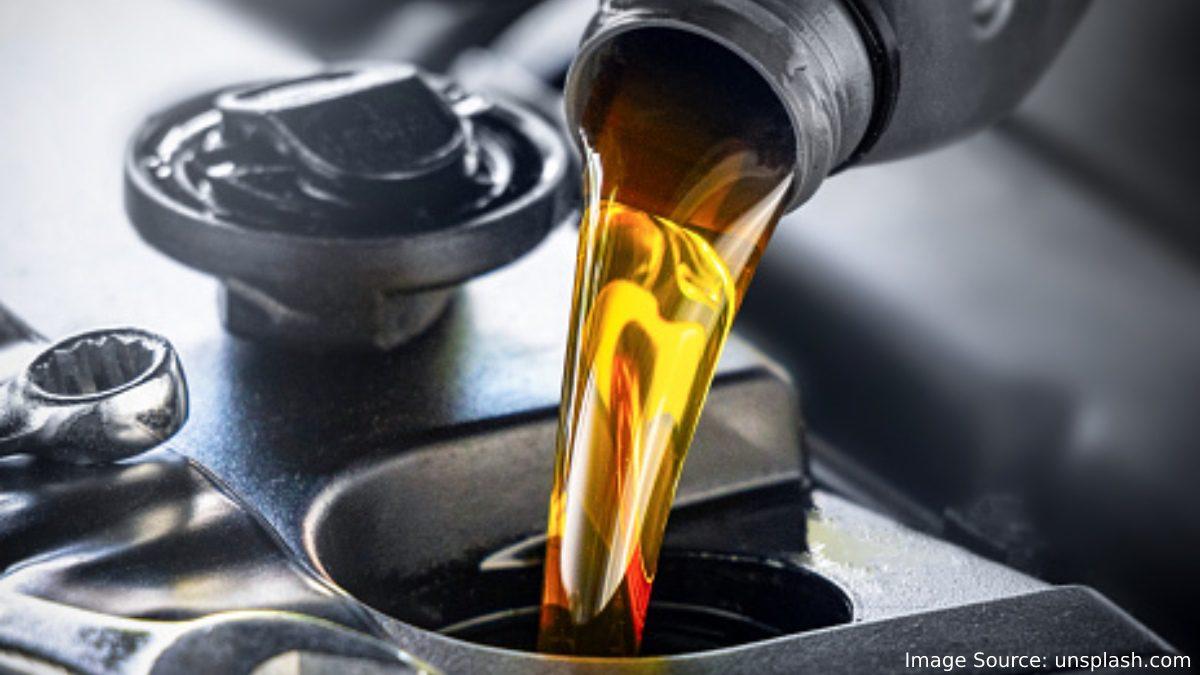 The Synthetic and Bio-Based Lubricants Market is a rapidly growing industry, offering a plethora of opportunities for businesses to explore. With an increasing demand for eco-friendly and efficient lubrication solutions, the market has seen a shift towards the usage of synthetic and bio-based lubricants. 
These lubricants offer improved performance, longer lifespan, and reduced environmental impact compared to traditional mineral oil-based lubricants. Companies operating in this market are constantly innovating and introducing new products to meet the changing needs of consumers and industries, making it a highly competitive and lucrative market.
According to the latest report by Market.us," The Global Synthetic and Bio-Based Lubricants Market is expected to grow at a CAGR of roughly 4.9% over the next ten years and will reach USD 5.16 Bn in 2032, from USD 3.2 Bn in 2022."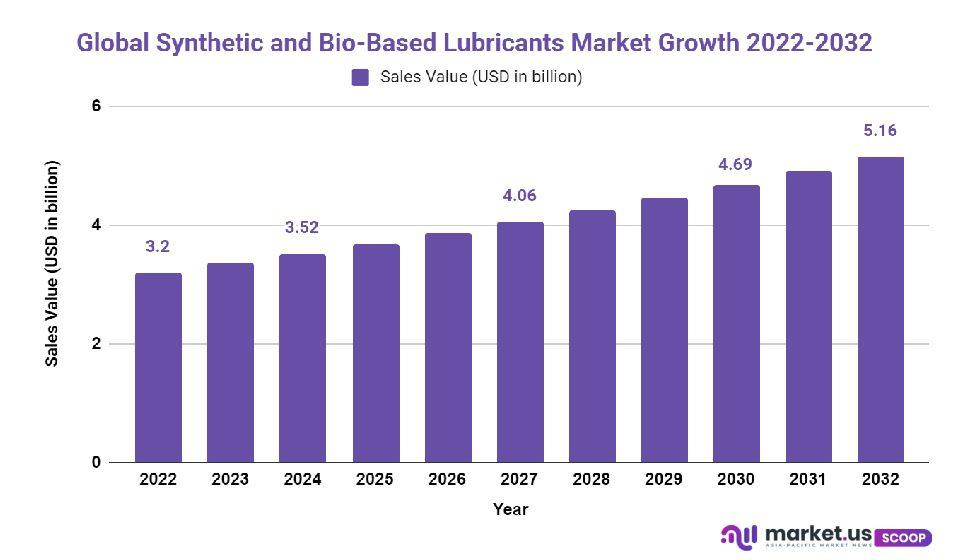 The fast-growing Synthetic and Bio-Based Lubricants Market offers exciting growth opportunities for competitors. A recent report by Market.us highlights some key strategies companies can adopt to benefit from the latest industry trends.
The report highlights the key trends that will shape the Synthetic and Bio-Based Lubricants Market going forward by giving information on the size of this fast-growing market development, drivers, trends, and which regions and segments are most important.
Gaurav Yadav, a senior research analyst at Market.us, said," For businesses operating in the lubricants industry, investing in biolubricants is an excellent way to meet the growing demand for sustainable and environmentally friendly products. With a range of innovative and high-quality products, businesses can improve their operational efficiency, reduce their carbon footprint, and capture a share of the growing market for synthetic and bio-based lubricants."
With the increasing awareness of the harmful effects of conventional lubricants on the environment, biolubricants, made from renewable resources are gaining popularity. 
Additionally, the implementation of stringent environmental regulations is also driving the growth of the synthetic and bio-based lubricants market. The market is also benefiting from technological advancements, which have led to the development of high-performance biolubricants that meet the same performance standards as conventional lubricants. These trends are attracting major players in the lubricants industry to invest in the biolubricants market, further propelling its growth. 
Another trend is the rise of new technologies, such as biodegradable lubricants and nanotechnology-based lubricants, which offer improved efficiency and performance. The increasing demand for electric vehicles and the growth of the wind energy sector is also providing new opportunities for the market, as these industries require specialized lubricants to meet their unique requirements. 
Overall, the increasing demand for sustainable solutions and technological advancements are the key drivers of the growth of synthetic and bio-based lubricants.
Market.us has segmented the Synthetic and Bio-Based Lubricants Market based on the following parameters:
By type, the market is segmented into Ordinary Precipitated Barium Sulfate, Modified Barium Sulfate, and Nanometer Precipitated Barium Sulfate. In terms of application, this market research report is further divided into Oil and Gas, Chemical Process, Automotive, Ferrous metallurgy Industry, and Machinery Manufacturing Industry.
The major players involved in the Synthetic and Bio-Based Lubricants Market are Cargill Incorporated, Royal Dutch Shell, ExxonMobil, BP, Chevron Corporation, Total S.A., Fuchs Petrolub AG, Lukoil, Sinopec, Renewable Lubricants Inc., Idemitsu Kosan Co. Ltd., Amsoil Inc.,Petrochina Company, and many others. 
These companies are leaders in producing and supplying synthetic and bio-based lubricants and have a significant presence in the global market. They invest heavily in research and development to introduce new and innovative products and have a strong distribution network to reach customers worldwide. These major players play a crucial role in shaping the industry and driving growth through their investments and strategic partnerships.
---
---
Media Enquires
If you require any further information about a related market, please get in touch with us. we're happy to help you
+91 7008 614 496
+91 7008 614 496