Investment Opportunities Arise Within the Industrial Coating Equipment Market, says Market.us
---
---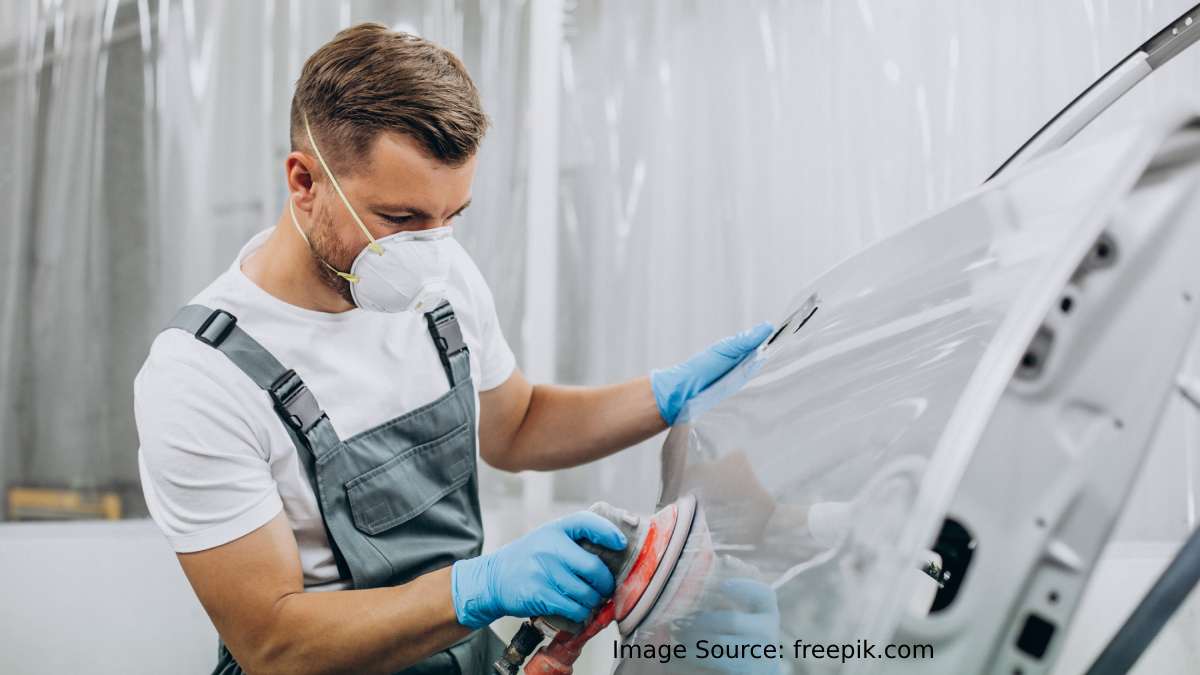 In the next few years, the market for industrial coating equipment is expected to grow exponentially. This is due in part to increased demand for quality coatings in many industries, including construction, aerospace, automotive, and aviation. Innovative technologies are helping companies to stay ahead of their competition in the industrial coatings market segment.
Because of their superior performance, innovative coatings like epoxy-based and polyurethane-based are becoming more popular than traditional coatings like lacquers or acrylics. Advanced coatings offer better protection against corrosion and abrasion and aesthetic appeal. When choosing a product, companies should consider the application methods (spray or dip, roller), curing methods, UV curing or thermal cure, cost-effectiveness, and environmental impact.
According to the latest report by Market.us," Over the 2023-2032 forecast period, The global Industrial Coating Equipment Market size was estimated at USD 17.5 billion in 2022 and will grow at a compound annual rate of 5.8%." 
This is due to increased investments in the aerospace and automotive industries and increasing awareness about the benefits of protective coatings on different surfaces. Modernized industrial coatings systems, which use less energy and produce better results than traditional methods, are also in demand due to governmental regulations regarding environmental protection.
Market.us senior analyst Gaurav Yadav stated, a senior research analyst at Market.us, said," The Industrial coating equipment is experiencing rapid growth. Businesses around the globe recognize its importance in protecting products from corrosion. Companies are investing more in advanced machinery to meet the growing demand for industrial coating equipment."
Asia-Pacific will be the fastest-growing region for coating equipment during the forecast period. China, Japan, and India are the key countries that offer lucrative growth opportunities. This region is home to a larger number of players than the western developed economies and faces a lot more competition. The forecast period will also see significant growth opportunities in Europe and North America.
Asahi Sunac Corporation, Carlisle Companies, Exel Industries., Graco Inc.., IHI Corporation. Nordson Corp. and OC Oerlikon Corporation AG. are some of the major players in the market for coating equipment.
There are a number of factors that have caused a slowdown in the global market for industrial coating equipment. The first is the increased cost of raw materials and machinery required to manufacture these products. This has resulted in a decrease in demand. The market growth is further restricted by rising consumer preference for powder-coating or thermal spray-coating.
In the next few years, the Industrial Coating Equipment Market will experience strong growth. The market is growing because companies invest more in high-quality industrial coating equipment. Market growth is slowed by stringent environmental regulations, rising raw material costs, and a shortage of skilled workers.
The market for industrial coating equipment is expanding quickly, which is a good thing. The latest industrial coating equipment is in high demand because of its innovative products, improved performance, and lower cost.
Companies need to find cost-saving and productive ways to remain competitive in an increasingly competitive market. This goal can be achieved by industrial coating equipment. It provides a cost-effective way to apply protective coatings on many substrates. The result is excellent protection, better performance, and lower maintenance costs.
Industrial coating equipment offers many other benefits in addition to cost savings. They protect against corrosion, wear and tear, and environmental damage like UV rays or extreme temperature. They can also provide insulation from electricity and noise pollution. Advanced technology also allows for precise application without wasting materials or energy.
End-users can apply coatings with greater precision and effectiveness thanks to technological advancements like robotics, automation, and smart sensors. These products are also in high demand due to the integration of automated painting systems into existing manufacturing processes.
Vendors in the industrial coating equipment market have innovative solutions that address environmental issues such as VOC emissions and deliver high-performance results. This allows the industry to be responsible while still maintaining high-quality standards.
The market for industrial coating equipment will grow rapidly in the next few years. This is due to the growing demand for industrial coatings in various industries, such as construction, electronics, and textiles. Market growth is expected to be aided by the growing demand for eco-friendly coatings in emerging markets.
---
---
Media Enquires
If you require any further information about a related market, please get in touch with us. we're happy to help you
+91 7008 614 496
+91 7008 614 496