IT Optimization in Businesses Leads to Major Growth Intelligent Network Industry, says Market.us
---
---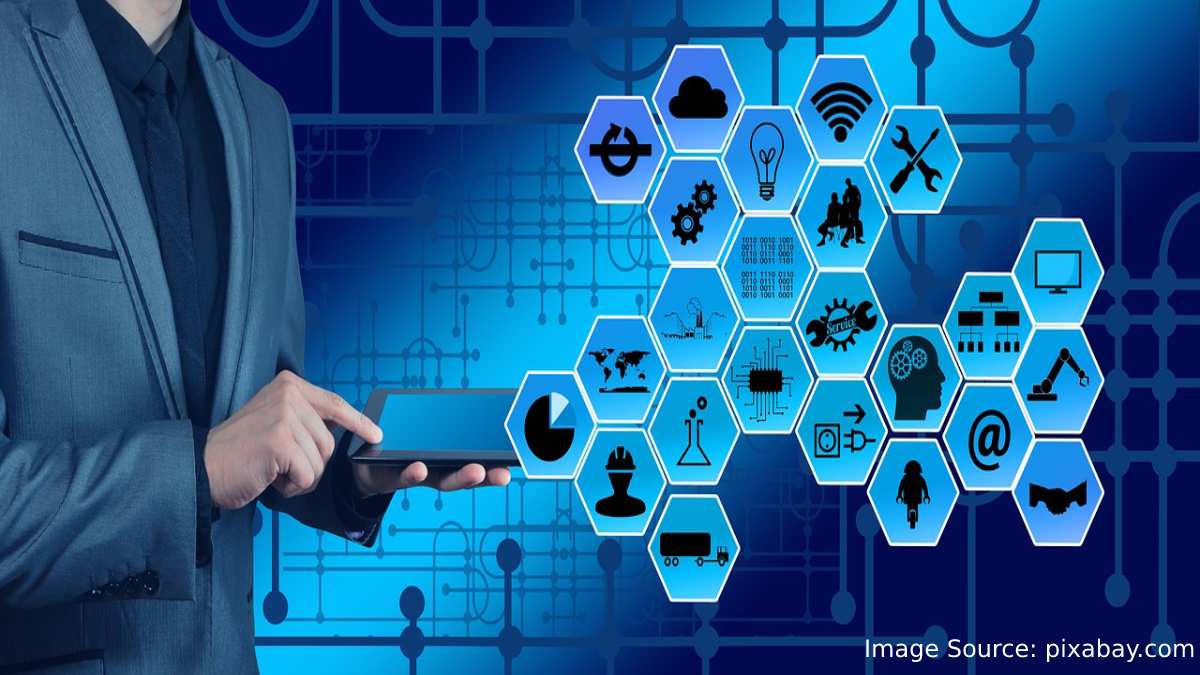 The global Intelligent Network (IN) market is projected to witness significant growth over the forecast period. This growth can be attributed to the increasing need for digital transformation, the rise of artificial intelligence (AI) and machine learning (ML), and advancements in communication technology. 
IN is a network that enables organizations to integrate their voice, data, and video services with the help of AI and ML technologies. With this technology, organizations can create an integrated digital system that enables them to maximize their efficiency and productivity while reducing costs.
According to a report by Market.us, "The global intelligent network market size was valued at USD 14.81 billion in 2022 and is expected to grow at a CAGR of 10.7% during the forecast period 2022 to 2032."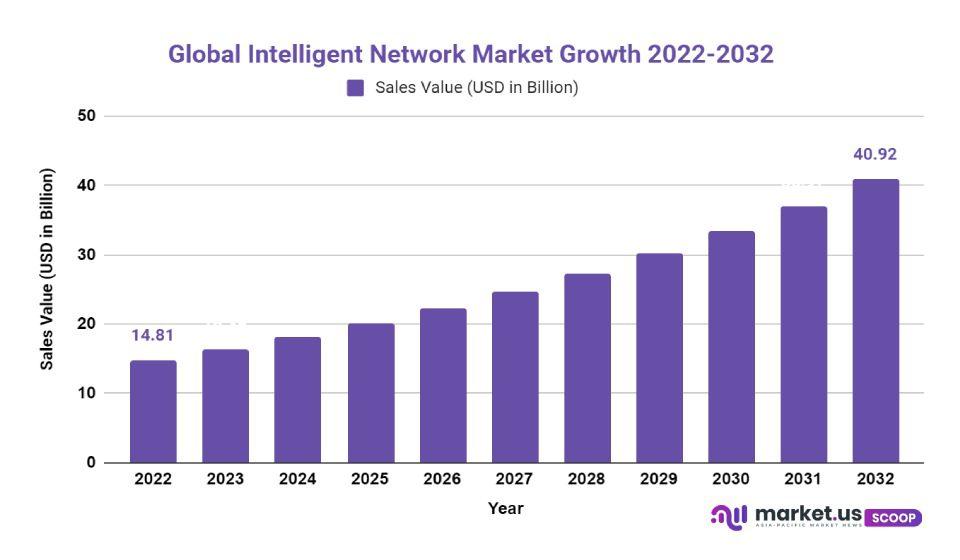 Gaurav Yadav, a senior research analyst at Market.us, said, "Organizations are increasingly investing in IN solutions as they offer various benefits, such as enhanced customer experience, improved operational efficiency, cost savings, and better asset utilization. IN solutions enable organizations to streamline their business operations and optimize their core IT functions." 
 He added," Using IN solutions helps organizations develop smarter applications that provide personalized services and better customer engagement. Furthermore, the rise in demand for intelligent transport systems, smart homes, and smart cities is expected to propel the IN market's growth in the near future."
The global intelligent network market is growing steadily, driven by the growing demand for intelligent networks which can automate and optimize various business processes. With technological advances and the increasing need for digital transformation, businesses are looking to Intelligent Networks to improve operational efficiency. Additionally, the proliferation of IoT (Internet of Things) and 5G networks has further propelled the demand for intelligent networks.
The increasing adoption of digital services in various industries, such as healthcare, retail, and manufacturing, is driving the growth of the global intelligent network market. Moreover, using artificial intelligence (AI) to design next-generation wireless networks is expected to fuel the market's growth.
The increasing deployment of 5G networks is anticipated to drive the growth of the global intelligent network market over the forecast period. 5G technology is widely deployed across various countries, including the US, Japan, South Korea, China, and India. The deployment of 5G networks will enable the development of cloud-based applications that require high bandwidth and ultra-low latency.
Additionally, intelligent networks enable organizations to access remote resources, store data securely, and share information. They also enable easy management and monitoring of networks, allowing for improved maintenance and troubleshooting. With intelligent networks, companies can reduce the costs associated with hardware, software, and networking services.
The global market is highly competitive and features a variety of vendors offering advanced solutions for intelligent network automation and optimization. These vendors are focusing on developing innovative products that can enhance the performance of these networks. 
Furthermore, the market is witnessing a steady growth in the number of users looking for managed services and consulting services. This is driving vendors to offer such services at competitive prices.
In addition, the rise in venture capital investments is expected to positively impact the global intelligent network market market market growth. Various venture capital firms have been investing in companies operating in the intelligent network market to develop innovative products and solutions. 
Overall, the growth of the Intelligent Network Market is expected to remain strong in the near future. The increasing demand for digital transformation across industries and technological advancements will fuel this market's growth. Also, new opportunities are emerging in cloud-based Intelligent Network solutions, creating lucrative opportunities for players in this space.
---
---
Media Enquires
If you require any further information about a related market, please get in touch with us. we're happy to help you
+91 7008 614 496
+91 7008 614 496