IVF Market Booming Amid Increased Infertility Challenges, says Market.us
---
---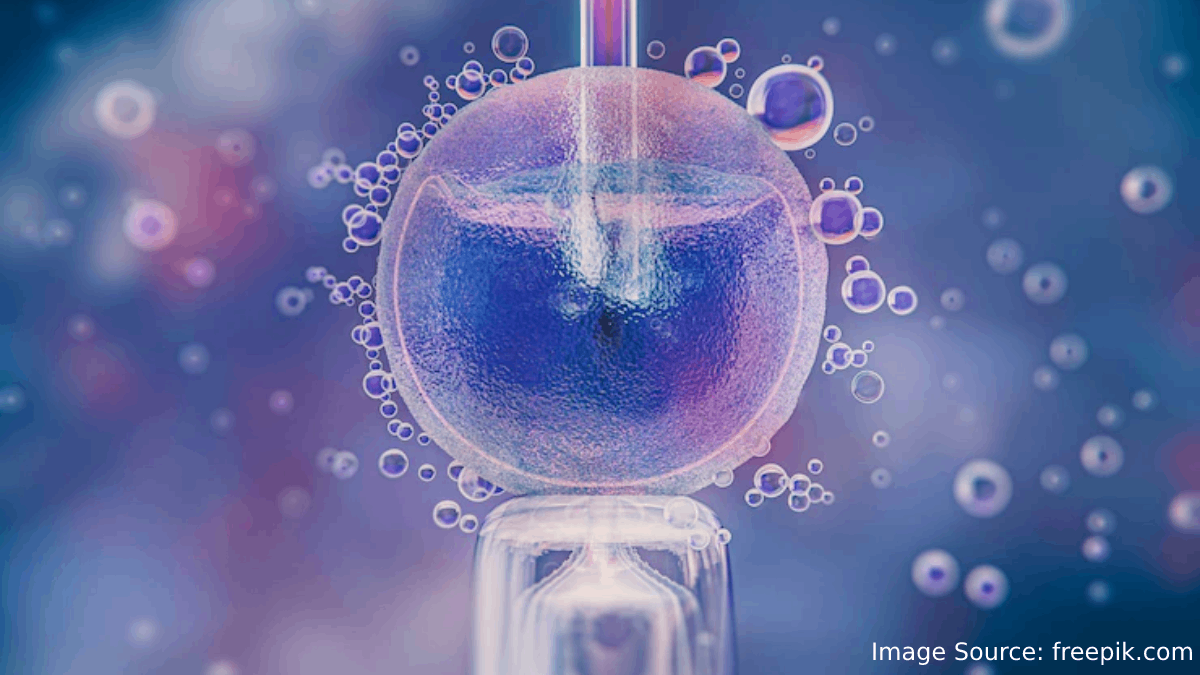 One of the most popular forms of assisted reproductive technology (ART) is in vitro fertilization (IVF), which functions by combining both medical treatments and surgical procedures.
The IVF procedure aids an infertile couple's embryo development and implantation. IVF is a method of fertilization that involves removing the eggs, collecting a sample of sperm, and then physically fusing the egg and sperm in a lab.
According to a report by Market.us, "The market for in vitro fertilization market was estimated to be worth USD 21.9 billion in 2022, and from 2023 to 2032, it is anticipated to increase at a CAGR of 6.2%. It is expected to reach USD 47.87 billion in the projected time frame."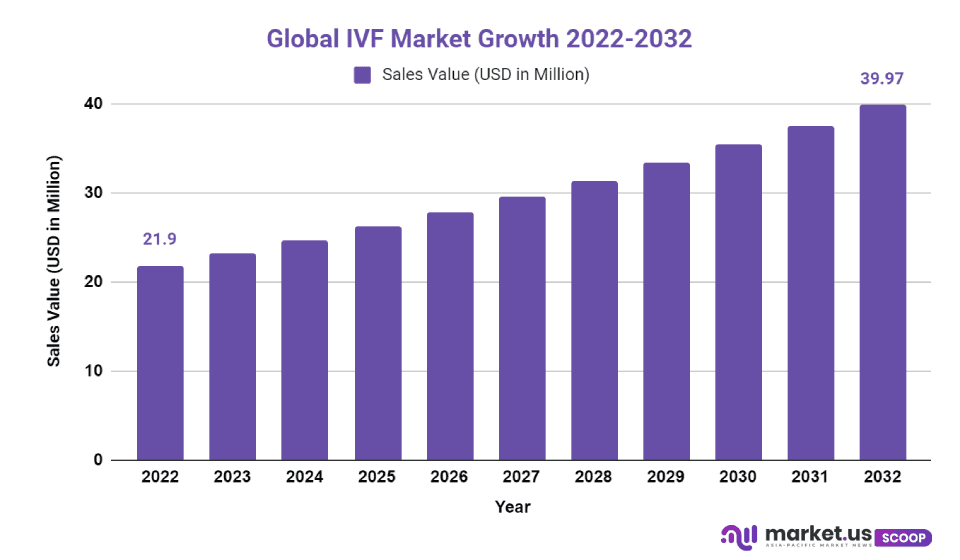 Every year, over half a million infants are born through IVF or other assisted reproductive treatments as a result of the growing use of the technique. In vitro fertilization (IVF) treatment adoption is thus predicted to increase during the forecast period due to the growing popularity of IVF & ICSI treatments.
Over the forecast period, the segment for sperm separation systems is anticipated to have the most revenue share.
Sperm separation methods are employed in the majority of assisted reproductive technologies (ARTs), including in vitro fertilization (IVF) and artificial insemination. Because they generate pure samples that can be used in later operations, these systems are essential for assisted reproductive technologies (ARTs). As they offer pure samples for additional operations, these systems are essential for ARTs.
The market is expanding as a result of companies putting more emphasis on creating cutting-edge products for use in assisted reproductive technology (ART) operations carried out by fertility clinics and obstetrician-gynecology practices.
Anurag Sharma, a senior research analyst at Market.us, said, "The average age of first-time mothers has steadily increased around the world over time. This development is mostly a result of improved contraceptive methods, later marriages, and an increase in the number of women who put their careers ahead of having children."
More women are anticipated to experience difficulties conceiving naturally as the typical age of first-time mothers rises. In this situation, more and more ladies are being compelled to choose IVF procedures, which is anticipated to fuel the market's expansion in the ensuing years.
Increased male and female infertility problems and rising reproductive tourism are the main market growth drivers.
Another factor influencing the market segment's growth is technological progress in the sperm separation industry.
Due to a lack of reimbursement laws, the cost of IVF therapy varies country-wise. The expansion of this market is being constrained by issues with insurance coverage and difficult reimbursement settings in several regions of the world.
The median age at which women and men marry and have their first child is rising. The number of women seeking in vitro fertilization (IVF) therapy has increased as a result of this trend.
In June 2022, Oma Fertility breaks the cover and unveils a pioneering network of fertility clinics, providing couples with cutting-edge, AI-informed fertility treatments and setting a new benchmark for IVF success rates.
One of the most seasoned fertility clinics in the world, Boston IVF, partnered with the Delaware Institute for Reproductive Medicine in January 2022. (DIRM). Through cutting-edge procedures like in vitro fertilization (IVF), preimplantation genetic screening, male infertility, and others, the special alliance strives to provide top-notch reproductive treatments and care locally.
Due to the existence of numerous top firms in this area, the North American market dominates. The market is expanding as a result of the rising prevalence of infertility.
With a revenue share of more than 38%, Europe dominated the in vitro fertilization market in 2022.
In the Asia Pacific region, demand for IVF therapy is anticipated to soar as a result of fertility tourism, more foreign investment to saturate economically emerging nations, and shifting regulatory environments.
---
---
Media Enquires
If you require any further information about a related market, please get in touch with us. we're happy to help you
+91 7008 614 496
+91 7008 614 496