Key Market Players in the Electric Vehicle Charging Stations Market to Concentrate on Developing a Reliable Infrastructure, says Market.us
---
---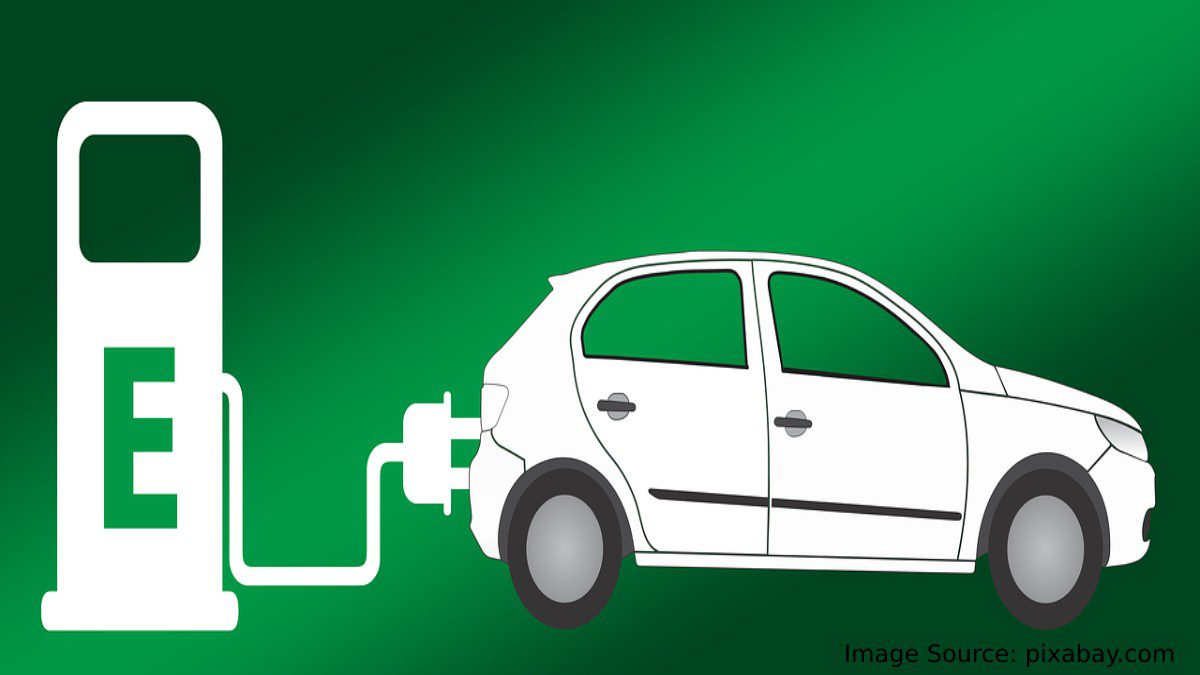 An electric vehicle charging station, often known as an EVSE, is a device that charges plug-in electric cars (EVs) such as hybrids, electric autos, and neighborhood electric vehicles. A software program, an energy controller, a network operations center, a facility meter, and an energy conversion system connected to the power grid operate the charging stations.
The charger device may charge at various intensities. Level 1 charging stations utilize a standard household outlet, level 2 charging stations work with all-electric vehicles and include a wire that plugs directly into the car, and level 3 charging stations are direct current (DC) fast chargers that charge cars quickly.
According to the latest report by Market.us, " The Global Electric Vehicle Charging Stations Market is expected to grow at a CAGR of roughly 28.7% over the next ten years and will reach USD 279.28 Bn in 2032, from USD 22.4 Bn in 2022″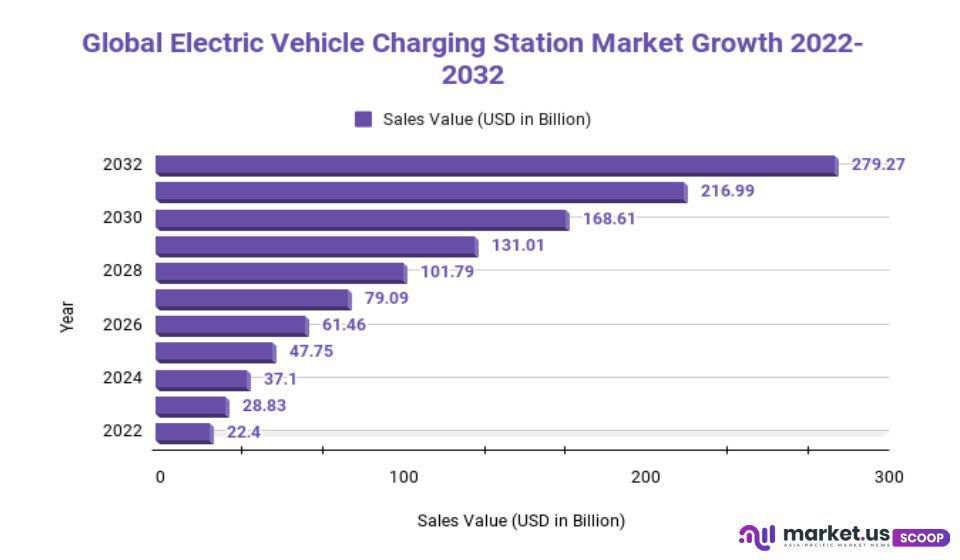 Gaurav Yadav, a senior research analyst at Market.us, said, " Manufacturers are concentrating on developing a reliable infrastructure to support the operational needs of these vehicles as sales of electric vehicles increase globally. The growing popularity of electric cars necessitates the development of appropriate charging infrastructure. Significant home and outdoor charging developments are also anticipated to meet customer demand during the forecast period."
Up to 80% of the overall cost of installing the charging infrastructure is being covered by several governments. Many governments are collaborating with oil and gas companies to plan and develop charging stations, which has helped establish the EV market. The government intends to install charging stations every 100 kilometers along the national highway, enabling the Electric Vehicle Charging Stations Market growth during the forecast period.
Government subsidies for electric car purchases are critical in influencing customer purchasing decisions. These reasons have enhanced global EV sales and manufacturing. To guarantee that the rising fleet of electric vehicles runs smoothly, charging stations and established power infrastructures are required.
As a result, these factors are attributed to market growth during the forecast period. Furthermore, strict government vehicle emission regulations have encouraged consumers to adopt EVs, which will aid in the growth of the electric charging station market in the coming years.
The electric vehicle charging stations market is growing rapidly as the demand for electric vehicles increases. Key trends in the market include the increasing deployment of public charging infrastructure, the development of new technologies, and the increasing adoption of home charging solutions. The market is expected to continue to grow in the coming years as the electric vehicle market continues to expand.
In 2017, Chargemaster PLC announced the purchase of infrastructure supplier Elektromotive Limited and its subsidiaries. With this acquisition, the former hoped to expand its existing portfolio and customer offers. BP PLC purchased Chargemaster PLC, the UK's leading provider of electric vehicle chargers and operator of the country's largest electric vehicle charging network, in 2018.
Following the acquisition, Chargemaster PLC was renamed BP Chargemaster. As a result of the acquisition, BP PLC was able to build a fast and ultra-fast charging network on its forecourts in the United Kingdom.
These technologies assist users in locating nearby charging stations, delivering real-time information on available parking spaces, and arranging convenient fill-up times. Furthermore, rising disposable income levels and urbanization will drive market value growth.
Other significant factors influencing the market growth include the implementation of various government initiatives to improve hybrid and EV adoption, as well as the widespread deployment of supercharging stations in remote areas.
---
---
Media Enquires
If you require any further information about a related market, please get in touch with us. we're happy to help you
+91 7008 614 496
+91 7008 614 496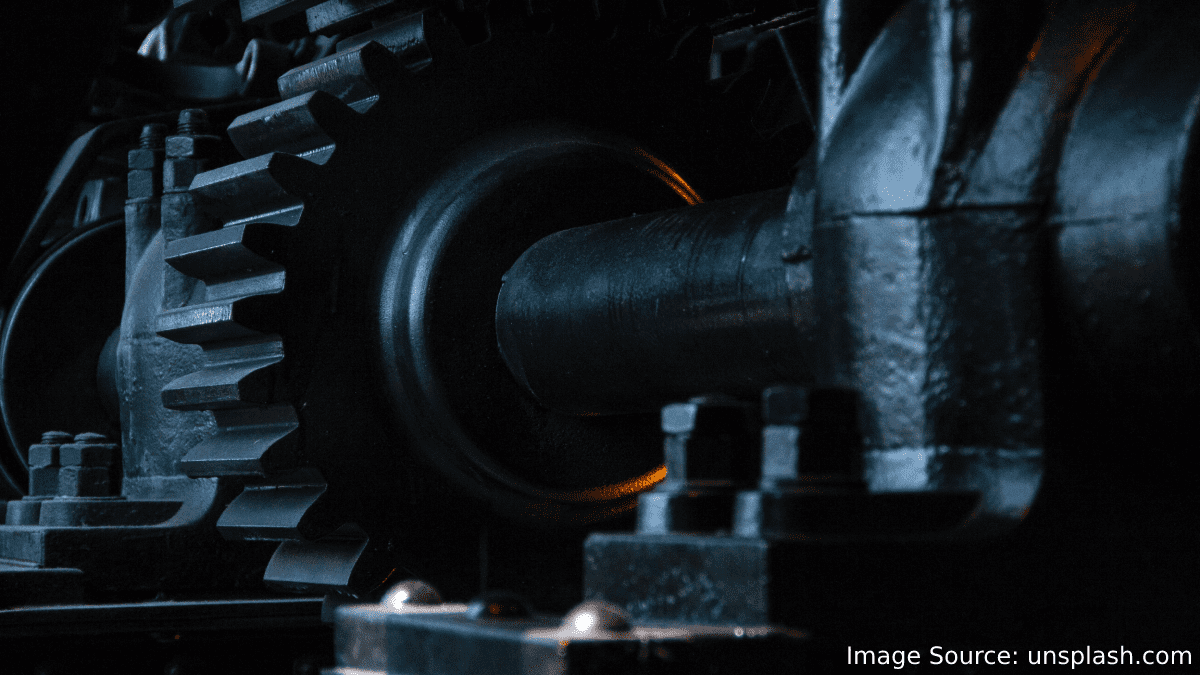 The Manufacturing Sector Finds Untapped Potential in the Gear Motors Market, says Market.us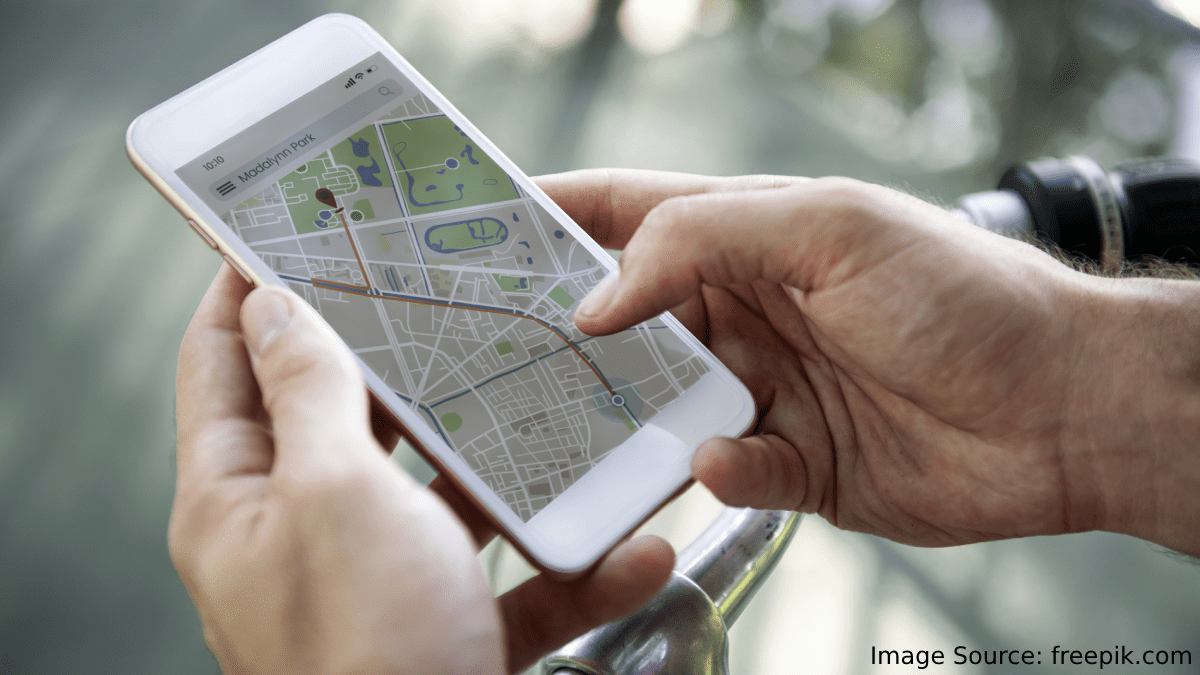 The Surge of Growth in GPS Tracking Devices in the Automotive Industry Spurs Innovation, says Market.us