Latest Surveillance Technology Ushers With Expansion of the CCTV Lens Market, says Market.us
---
---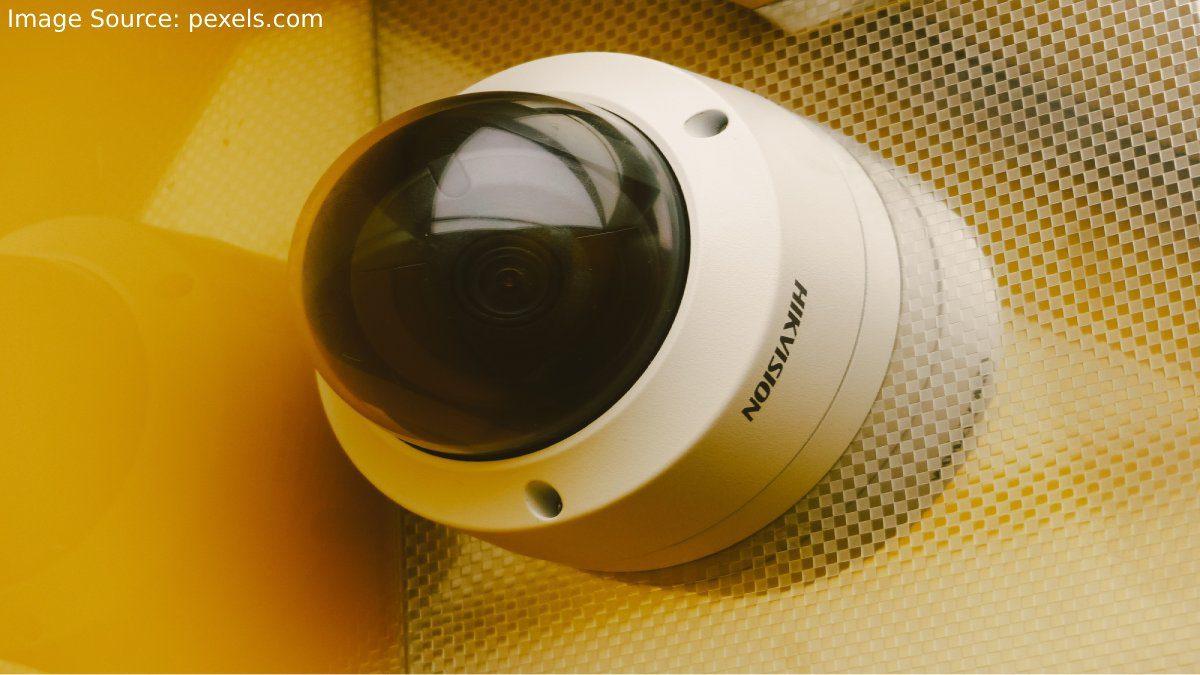 CCTV Lens is a device that focuses the image on the CCD (charge-coupled device) or CMOS (complementary metal-oxide-semiconductor). It acts as an intermediary between the CCTV camera and the system. The lens sends images at a certain distance to a sensor with minimal distortion. Further magnified images can be added to allow for more information to be collected at longer distances.
According to the latest report by Market.us, "The Global CCTV Lens Market will grow at 7.1% CAGR between the forecasted period of 2023-2033."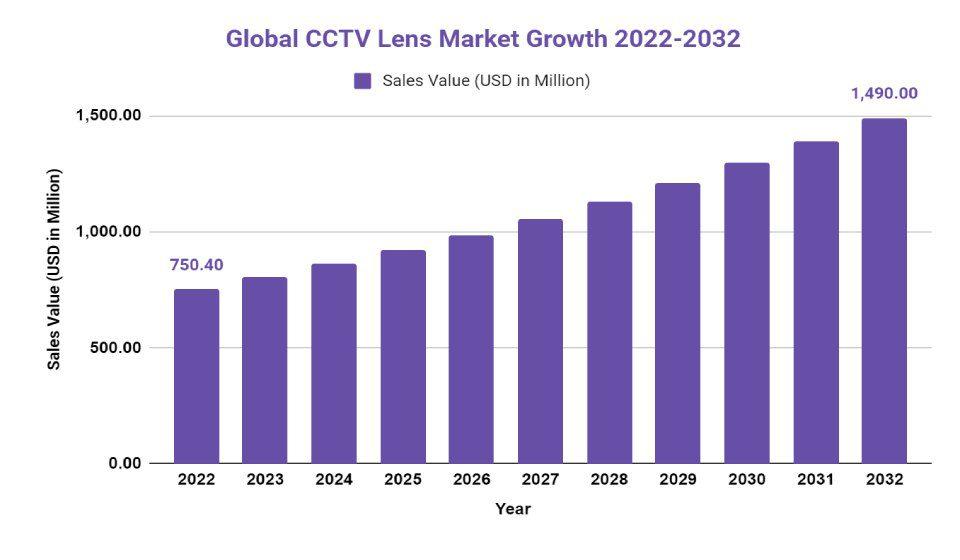 Gaurav Yadav, a senior research analyst at Market.us, said," CCTV Lens market's growth can be attributed both to an increase in crime rates around the globe and to the increased adoption of advanced surveillance technologies like artificial intelligence and machine learning."
Closed-circuit television (CCTV), also known as video surveillance, is used to transmit video signals from remote monitors. There are no special differences between operating a lens in a still camera and those used in CCTV cameras for surveillance. 
Depending on the camera's specifications, such as focal lengths and apertures, viewing angles, mounting, etc., the lenses used in CCTV cameras can be fixed or interchangeable. Comparing the CCTV lens to the traditional photographic camera lens, where exposure can be controlled by shutter speed and/or iris opening, the CCTV lens has a fixed exposure time. 
Only the amount of light passing through the imaging device can be adjusted through iris openings. When selecting a lens, the two most important aspects to consider are the focal length of the user and the type of iris control. To maintain video quality precision, different mounting methods are used for lenses.
The market for CCTV lenses has seen a significant increase in their adoption for surveillance and security purposes. The mandatory laws that allow CCTV cameras to be installed in retail shops, manufacturing units, and other verticals to ensure 24X7 surveillance and prevent illegitimate activity have prompted a surge in demand for these cameras over the past few years.
CCTV camera installations have grown significantly in response to increasing security concerns. This has helped the market for CCTV lenses to gain a significant market share and generate substantial revenue. 
CCTV camera deployment is a widespread utility across major geopolitical regions such as the U.S. and U.K., China and Japan. This has created an opportunity for the CCTV lens market to grow.
The growing demand for social media users keep up with the latest trends on Instagram and Snapchat. With the facility for product photography or portrait photography. Opt for a lens that has a larger aperture. This had a major impact on the market's growth.
They also mentioned that the global CCTV market could be divided based on geography into North America, Europe, and Asia Pacific as well as Latin America, Middle East & Africa, Latin America, Latin America, and Latin America.
The Global CCTV Lens Market can be divided into Zoom lenses and fixed focus lenses based on type.
Fixed-focus lenses are the most common type of lens used in CCTV cameras. These lenses are easy to make and have a large field of view. They are limited in their focal lengths and can't be adjusted to meet the needs of specific scenes. If objects or people are at different distances from the camera, this can cause poor image quality.
Zoom lenses can be adjusted to offer a wide variety of focal lengths and high-resolution images at different distances and can even be used as a replacement for fixed focus types. Zoom lens cameras offer more flexibility than fixed-focus types, as they can be adjusted when necessary. Zoom lens cameras are more expensive than their fixed-type counterparts.
The limitations of CCTV lens technology may limit growth. These limitations are crucial for law enforcement agencies and security agencies because they limit the potential uses of CCTV lenses in different markets, such as transportation, hospitality, retail, and others. These limitations also limit the growth of demand from other industries like construction and manufacturing.
---
---
Media Enquires
If you require any further information about a related market, please get in touch with us. we're happy to help you
+91 7008 614 496
+91 7008 614 496