Latest Trends Inspiring the Home Furniture Market
---
---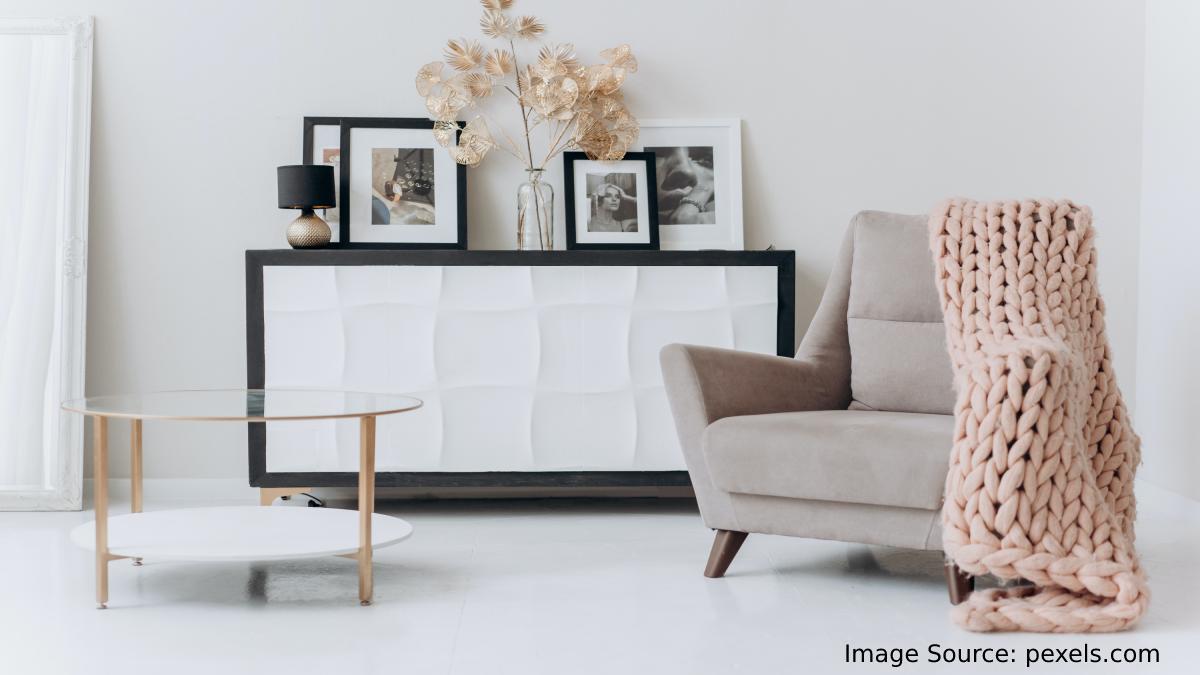 Home decor and renovation trends have created a demand for stylish furnishings to add to the appeal of homes. To make their dining and hall spaces even more beautiful, consumers opt for high-quality items like chairs, stools, and sofas in classic designs.
Sectional sofas can be employed in offices to facilitate meetings and discussions. The market will likely witness an uptick in demand for stools and chairs with unique shapes, such as curves or pyramids, which could present new business opportunities.
According to research by Market.us, "The Global Home Furniture Market was valued at USD 171.1 billion in 2022. It is expected to grow at a 4.9% CAGR and expected to reach USD 276 billion in 2032 during the forecast period 2023 and 2032."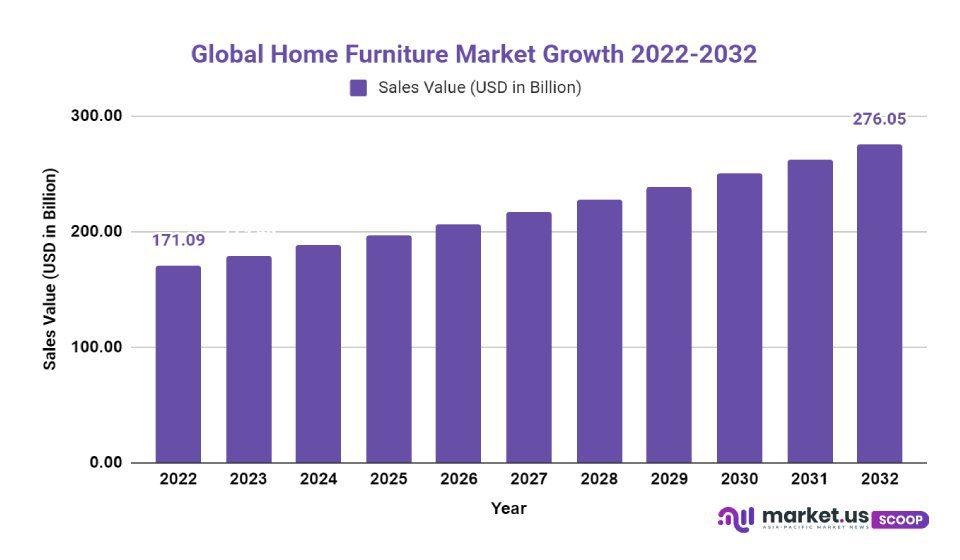 Anurag Sharma, a senior research analyst at Market.us, said, "The growth of e-commerce platforms has made it more accessible and convenient for consumers to shop for furniture, encouraging custom pieces with unique design elements. Furthermore, home renovation and decor shows are becoming increasingly popular trends."
The growth of the real estate industry has had a significant effect on furniture demand. As more people buy or rent homes, their need for furnishings to fill these spaces has grown. Furthermore, changes in lifestyle and living standards have further fuelled growth in this market. Consumers now seek furniture that not only serves a functional purpose but also adds aesthetic value to their homes.
People are particularly sensitive to skin irritations and breathing issues caused by formaldehyde-based products. To combat this, consumers are transitioning away from formaldehyde-containing furniture and chairs in favor of sustainable materials like recycled textiles, bamboo, and rattan.
The growing trend in interior designs such as cubicles and anchor points within corporate environments will likely drive demand for modern home furnishing styles. Garden chairs and patio tables will become increasingly popular among consumers who take pleasure in gardening or other leisure activities like planting flowers.
The COVID-19 epidemic has had a detrimental effect on home office furniture sales. Global supply chains have been restricted and lockdown measures are taken to contain cases. Businesses have observed an inclination of consumer discretionary spending towards safer, longer-lasting items. Furthermore, manufacturers are increasing their e-commerce channels as well as consumer engagement through engagement campaigns.
The home furniture market continues to evolve, resulting in several trends over the last few years. One notable development is the increasing popularity of smart furniture that incorporates technology with functionality; such pieces include built-in charging stations, adjustable lighting, and voice-activated controls. Furthermore, consumers are increasingly seeking out sustainable materials and production processes when purchasing furniture items.
Additionally, minimalism has become a popular style in the home furniture, with consumers opting for sleek and simple designs that maximize space while minimizing clutter. Furthermore, natural materials like wood and stone are increasingly being employed in modern furniture designs.
Another trend is the increasing popularity of modular furniture that can be easily assembled and disassembled, providing versatility and flexibility to consumers. 
Online customization tools and augmented reality technology have made it easier for consumers to design and visualize furniture pieces before purchasing them. These trends reflect the changing preferences of consumers and the industry's response to their evolving needs and are expected to shape the home furniture market in the coming years.
---
---
Media Enquires
If you require any further information about a related market, please get in touch with us. we're happy to help you
+91 7008 614 496
+91 7008 614 496