Leading Manufacturers Launch New Biscuit Varieties for Expansion, says Market.us
---
---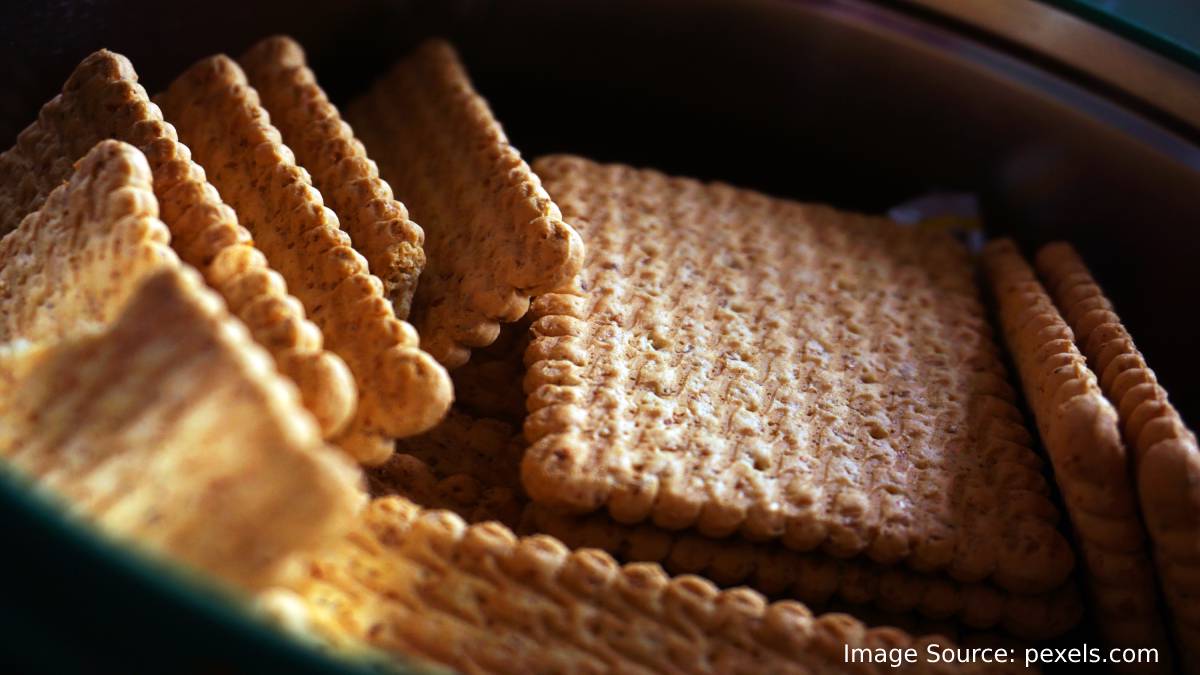 Biscuits can be made with flour, butter, sugar, leavening agents, and other ingredients that vary in flavor. Biscuits can be baked delights in many different flavors, textures, sensations, shapes, and tastes. 
All over the world, biscuits are eaten as snacks and not as a main meal. They can be small biscuits that have a sweet or salty flavor. Biscuits can be prepared quickly and are easy to make. Biscuits can last for many months and are easy to prepare.
Nearly all hard sweet biscuits in North America are called "cookies", and "biscuit" refers to soft, leavened quick bread similar to a scone. Biscuits may also be used to refer to baked animal feed made from hard flour, such as dog biscuits.
According to research by Market.us, "The Biscuit Market size is expected to be worth around USD 190.77 billion by 2032 from USD 117.12  billion in 2022, growing at a CAGR of 5% during the forecast period 2022 to 2032."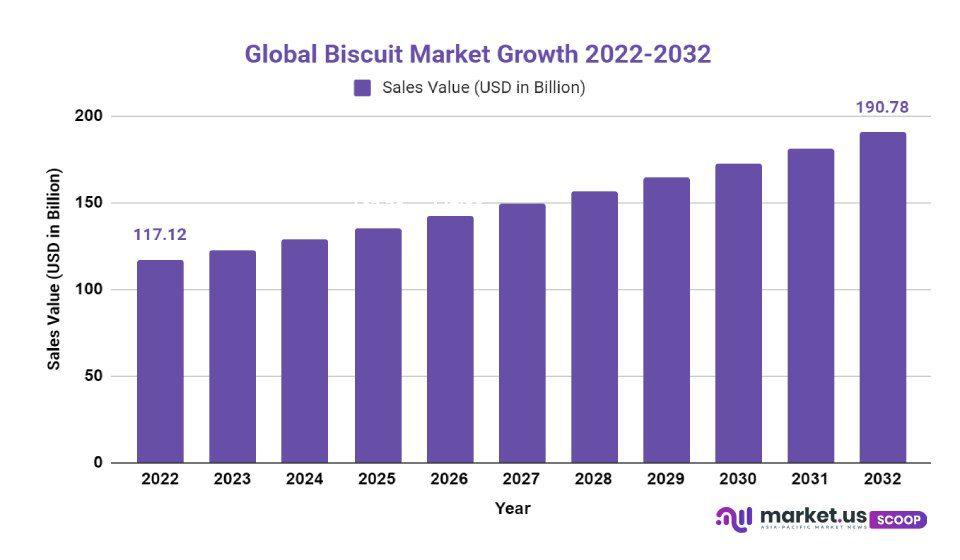 Anurag Sharma, a senior research analyst at Market.us, said, "The biscuit market is a rapidly growing industry with numerous driving factors. From health-conscious consumers to the convenience of snacking, there is no doubt that biscuits are a popular choice for many people. With the demand for biscuits increasing, it's important to understand what drives this market and why so many people are choosing them as their favored snack." 
Biscuits are a convenient option with the ability to be eaten on their own or with other foods, such as cheese and meat. The ease of preparation, overall quality, and taste of biscuits contributes to their popularity amongst consumers. Changing consumer trends is another factor driving this market. 
Gaurav Yadav, a senior research analyst at Market.us, said," The number of consumers who are health conscious has increased in recent years. As a result, consumers are looking for alternatives to snacks that contain high amounts of fat and sugar. As a result, biscuits are becoming increasingly popular as they contain fewer calories and less fat than other products." 
This market is driven by the growing demand for snacking options that are convenient and healthy, as well as healthier ingredients. There are many new products being introduced every day, including thins, healthy and free-from biscuits as well as breakfast biscuits. This is increasing the demand for healthy biscuits throughout the region. Due to the high demand in the region for biscuits, new market players are constantly entering the market.
However, rising competition among manufacturers and high-cost raw materials are major factors expected to restrain the growth of the global Biscuit market over the forecast period. Also, one of the biggest challenges is that consumers are increasingly shifting towards healthier snacks. This is expected to have a negative impact on global biscuit market demand. 
To increase the customer base and compete, leading manufacturers are also launching new product varieties, including low-calorie, sugar-free, oat-based, and nut-based biscuits. Market growth is being driven by this, along with key players' large promotional investments.
Market growth is also being driven by the growing trend of food-on-the-go and increased consumption of bakery products, which are a result of changing lifestyles, increasing disposable incomes, and changing dietary patterns. Market growth is also being driven by technological advances, rapid urbanization, product quality, and product availability via both online and offline channels.
The market is highly competitive with almost no barriers. Market leaders have been outnumbered by many functional and premium biscuits. To meet the needs of current consumers, major players are working to introduce new products to the market. The market is dominated by major players such as Yildiz Holding Inc., Mondelez International Inc., ITC Limited, Kellogg Company, and Britannia Industries Limited.
---
---
Media Enquires
If you require any further information about a related market, please get in touch with us. we're happy to help you
+91 7008 614 496
+91 7008 614 496