Light and Convenient Portable Stoves to Be Attractive Choice as an Emergency Cooking Tool, says Market.us
---
---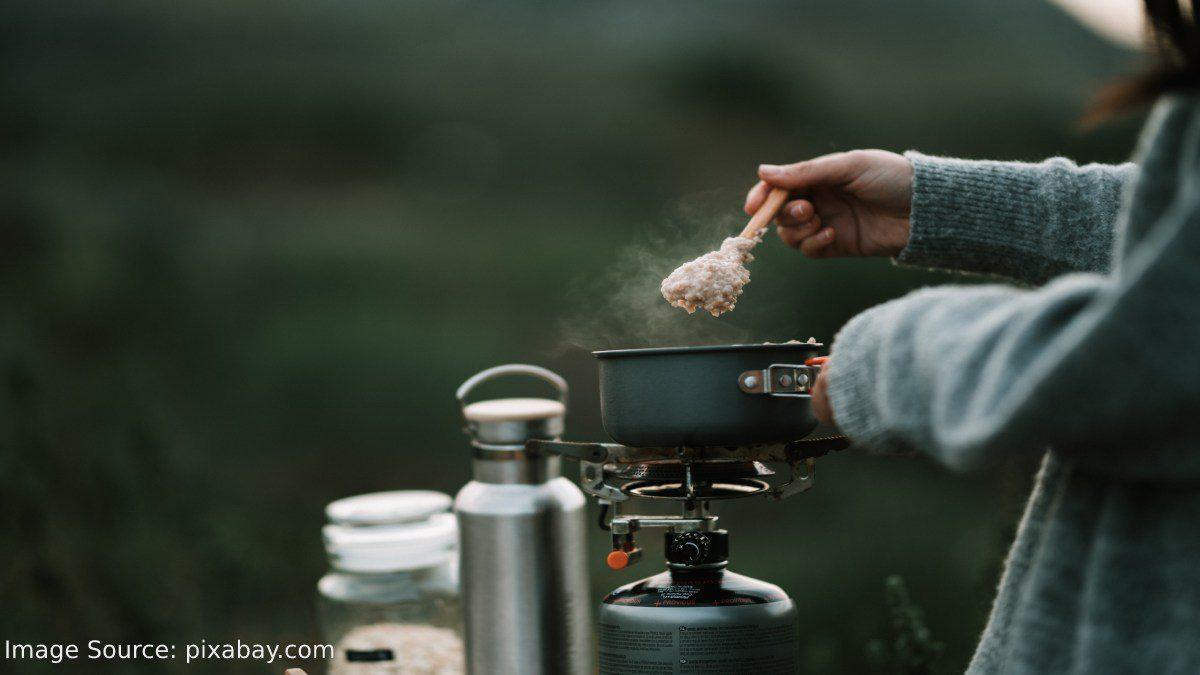 The Portable stoves are great for tailgating or simply cooking outdoors. Many options are available, and it can be hard to choose the right one. The Portable Stove, a kitchen appliance that can be used anywhere you are, is revolutionary. This stove can cook your favorite meals wherever you go, whether camping, at the beach or tailgating at a football match. It's easy to set up and lightweight, so it's no surprise that so many people turn to this stove for their culinary needs. 
A portable stove offers many benefits. It allows you to cook quickly and efficiently on the move and eliminate the need to carry heavy cooking equipment or propane tanks. The stove uses electricity instead of gas, so you don't have to worry about fuel prices or running out mid-meal.
According to a research report by Market.us, "In 2022, the Portable stoves market was valued at USD 993.8 Million. The market is expected to grow at a 9.8% CAGR during the forecast period (2022-2030)".
Gaurav Yadav, senior research analyst at Market.us said, "The portable stoves make it easy to prepare meals while on the move. Portable stoves are a great option for those who don't want to carry heavy, bulky cooking equipment. The rising popularity of camping and adventure activities due to the increased spending of millennials on recreational activities is expected to continue to be one of the key trends. Different countries have invested in outdoor tourism, which will increase the demand for portable stoves."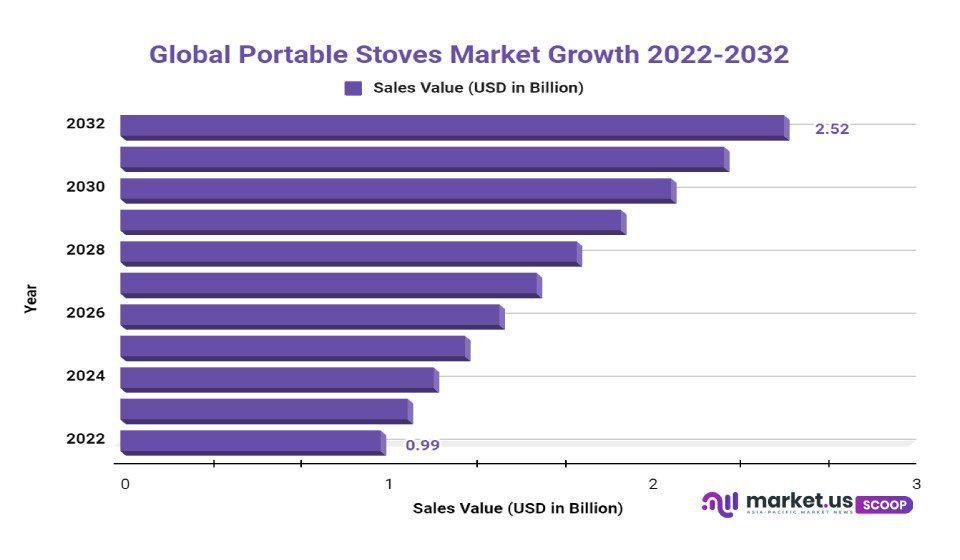 Click here to check 200+ pages of in-depth market analysis reports on Portable Stoves Market.
Government authorities have a variety of initiatives that offer kitchen appliances for individuals and businesses. These efforts by government authorities will help increase the demand for sustainable-made kitchen appliances worldwide. 
For Instance, In December 2020, Modern Energy Cooking Services, a U.K.-based provider of kitchen appliances, partnered with the World Bank Group in order to create an ecosystem of clean kitchen appliance manufacturers in India and Africa.
In addition, companies offering innovative kitchen appliances are likely to increase sales, which will help accelerate the growth of the Portable stoves market. A major Portable stove manufacturer, has launched over 250 million small appliances worldwide as of April 2021.
A portable stove's main advantage is its simplicity of use. Many models have simple mechanisms that are easy to use. Many models have one-touch ignition. This means that you only need to press a button to turn on the flame. No lighters or matches are required. You can adjust the flame height while cooking by marking the control knobs.
For camping trips and outdoor cooking, portable stoves are a must-have tool. This convenience is also responsible for ensuring they are safe to use. Proper stove safety maintenance is essential. Inspecting a portable stove regularly for damage is vital to keep yourself and others safe. You should inspect the stove for any gas leaks and loose or broken parts. Also, look out for cracks in the chimney or casing. The stove will run more efficiently and safely if worn parts are replaced. To prevent damage, make sure to store the portable stove in a dry place after every use.
Product revenue is increasing worldwide as consumers shift to smart kitchen appliances. Cuckoo Electronics Co. in South Korea, which makes smart kitchen appliances, saw a 56% increase in its revenue in 2020. Also, the growing popularity of application controlled-crockeries among household consumers is offering newer market growth opportunities. There are also new market opportunities due to shifting consumer preferences toward energy-efficient kitchen appliances.
Companies' poor product offerings often lead to kitchen appliance products exploding, which mainly limits market growth. Six U.S. citizens filed lawsuits against Instant Brands Inc. in response to the explosions of Instant Pot kitchen products. The higher price of multi-purpose kitchen appliance items is also limiting their demand among lower-income people. The market growth is also being hampered by fierce competition from local industry players and their highly competitive pricing.
Hence manufacturers need to strategize about their pricing points and product lines to serve consumers of all segments.
---
---
Media Enquires
If you require any further information about a related market, please get in touch with us. we're happy to help you
+91 7008 614 496
+91 7008 614 496