Lightweight Mobility Trend Taking Over with Self-Balancing Scooter, says Market.us
---
---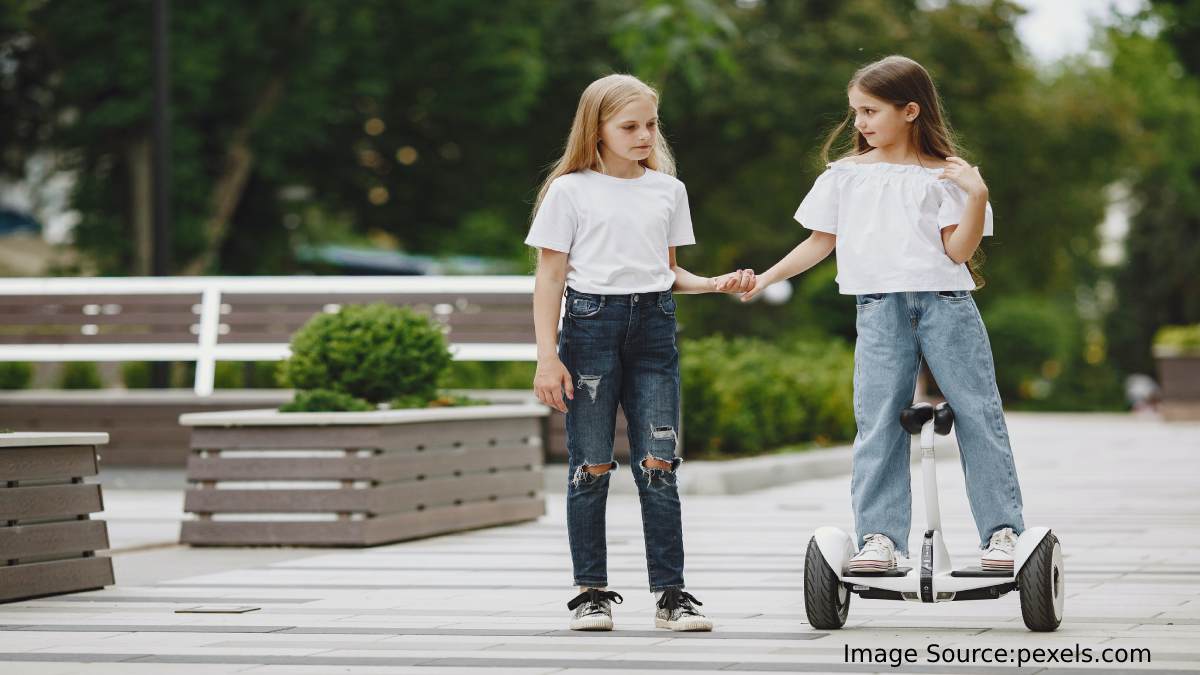 Hoverboards, also known as self-balancing scooters, are two-wheel-powered vehicles that can balance both the rider as well as themselves based on the angle of the rider. This scooter can be powered by batteries and last for longer periods. There are many models available to fit specific models. The most popular models on the market are Cross Terrain Models and Commuter Models. 
According to Market.us research, "The Self Balancing Scooter Market is anticipated to be worth USD 738.48 million by 2032, with a CAGR of 4.2% during 2022-2032. Due to the increasing demand for Self-Balancing Scooters."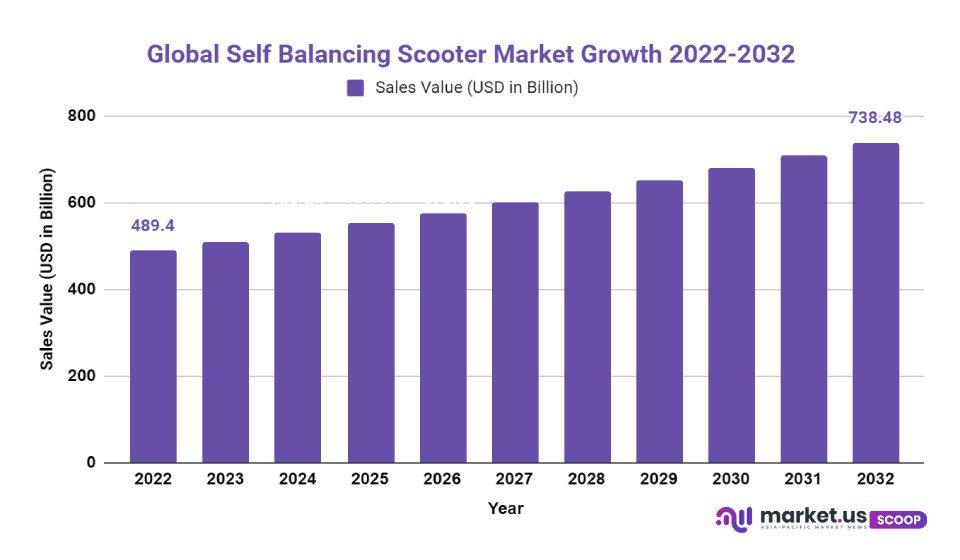 Gaurav Yadav, a senior research analyst at Market.us, said, "Self-Balancing Scooters will see a rise in demand due to their affordability and range. Millennials are also interested in modern features like wireless charging, WiFi, and Bluetooth in college buildings. Moreover, the major factor driving the market growth is the growing use of Self Balancing Scooter in public services like useful for patrolling purposes by police in airports and streets because of are environment-friendly, noise-free, and operates on electric vehicles."
The market would grow due to the increasing use of self-balancing scooters in parks, manufacturing plants, shopping centers, and government campuses in various countries around the globe. The Self-Balancing scooter market will grow during the forecast period due to rising per capita incomes and a futuristic design. 
The Self Balancing Scooter Market will grow in the coming years due to the growing preference for advanced electronic devices with lightweight, eco-friendly, wireless charging and Bluetooth.
The End-User Industry will dominate the market. This is due to the increasing use of the Self Balancing Scooter at shopping centers, manufacturing plants, and government services that provide patrolling in different segments. The residential sector will expand with the increase in disposable income and the eco-friendly and rechargeable features of the self-balancing scooter.
Europe will dominate the global Self Balancing Scooter industry over the forecast period due to its high industrialization and increase in disposable incomes. There is also a growing demand for Self Balancing Scooter products in the commercial sector. Major companies, high disposable incomes, and large adoption of applications in both residential and commercial sectors will drive north America. 
Furthermore, growing uses of Self Balancing Scooters in offices and college campuses owing to their features, such as being environment-friendly, noise-free, and operating on electricity, will prompt the Self Balancing Scooter Market in the future timeline. The Self Balancing Scooter Market will be fueled by its advanced features, such as Bluetooth and wireless charging, and the growing preference for advanced electronic devices.
The self-Balancing Scooter Market has taken the world by storm in recent years, and there is no doubt that they are here to stay. This market is growing rapidly as companies look for new and innovative ways to transport people. 
---
---
Media Enquires
If you require any further information about a related market, please get in touch with us. we're happy to help you
+91 7008 614 496
+91 7008 614 496