Major Investment and Innovation in Water Pumps Industry Promises Big Returns, says Market.us
---
---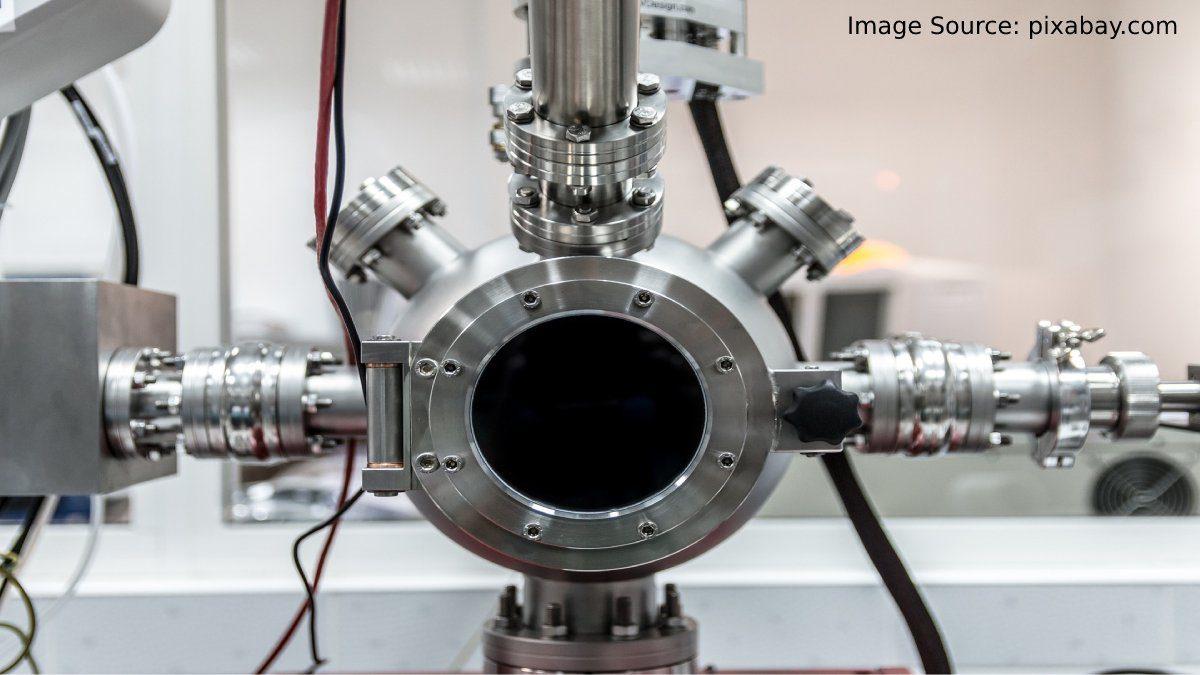 A water pump increases the water pressure and transports it from one point to another. Modern water pumps are used worldwide to supply industrial, agricultural, municipal, and residential water. Water pumps, in particular, are widely used in agriculture to convey water from water sources such as dams, rivers, and wells. 
The pumped water is sent through pipes to storage or point of use. Water pumps are also used to pump wastewater in sewage treatment plants. Functionally, a pump is driven by an electric motor, converts kinetic or rotational energy, and converts it into hydrodynamic energy (fluid flow). The pumped water is combined with the motive water and discharged under high pressure into the pump system.
According to a report by Market.us," The global water pump market size is estimated at USD 43.78 billion. Total revenue is expected to grow 5.6% in 2020 and reach nearly $73.97 billion by 2027."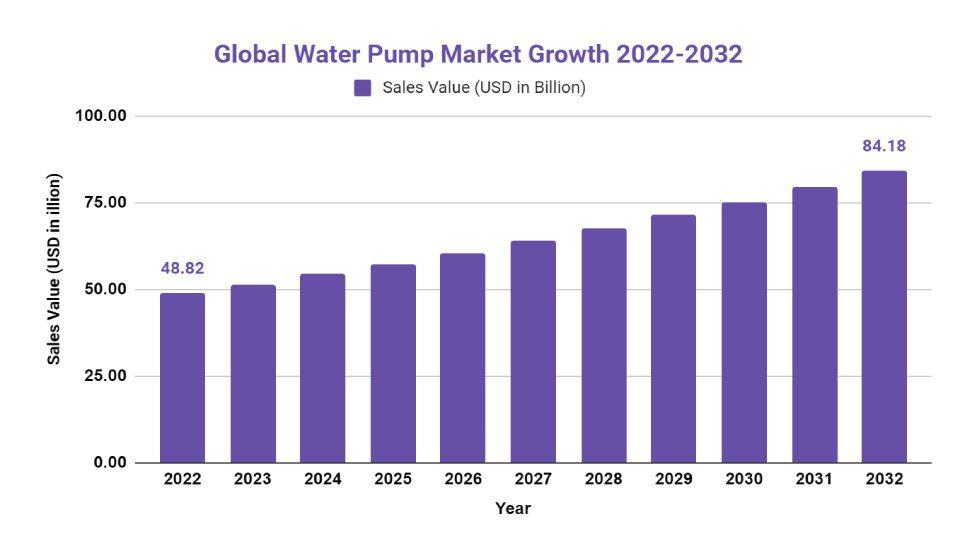 Modern water pumps come in several types. Water pumps are generally classified into centrifugal pumps, rotary pumps, piston pumps, etc. Also, Centrifugal pumps are widely used for domestic purposes. 
A centrifugal pump works with an impeller; liquid enters through the rotating impeller and is expelled through the tip of the impeller by centrifugal force. This process increases the velocity and pressure of the fluid and directs it to the pump outlet. Structurally, positive displacement pumps have an expanding cavity on the suction side of the unit and a contracting cavity on the discharge side of the unit.
With the increasing global population and industrial demand, the water pump market is undergoing constant economic evolution. Access to safe drinking water is critical to overall health and well-being, thus increasing the need for efficient water pumps. This article provides an overview of the current state of the global water pump market, its major players, and potential investment opportunities.
The global water pump market is an evolving industry that is constantly growing and innovating. As more countries take steps to create a sustainable future, the demand for reliable water pump technology will grow. 
Gaurav Yadav, a senior research analyst at Market.us, said," In the modern world, clean water is necessary for everyone. The global water pump market has experienced significant growth in recent years due to the increasing demand for water and the influx of people living in urban areas. Rapid technological advances have enabled the development of new designs and features that enable more efficient pumping solutions in various industries."
Click here to check 200+ pages of in-depth market analysis reports on the water pump market.
The global water pump market has grown steadily over the past decade. This growth has been driven by increasing demand for clean and safe water supplies and technological advances in pump design and construction. As the world's population grows and industrialization expands, the need for efficient and reliable water pumps becomes even more acute. Water pumps are an essential part of modern life. They help provide clean drinking water for homes and businesses and support various applications such as irrigation, industrial processes, and fish farming. The global water pump market has grown rapidly as the water demand continues. This article examines some key factors driving this global water pump market growth.
Innovations such as the Internet of Things technology have been used in various industries over the last few years, including the water pump market. This technology gives us more control over energy consumption and uptime, improving efficiency and reducing costs. Additionally, renewable energy sources help reduce the environmental impact of traditional pump systems and improve access through more affordable options.
Major global water pump market companies include Gardner Denver and Torishima Pump Mfg. Co. Ltd., Sulzer, Flowserve Corporation, KSB Inc., General Electric Company, The Weir Group Plc, Weatherford International Ltd., ITT Inc.
Regional Insights of the Global Water Pump Market:
Asia-Pacific dominates the global water pump market during 2021-2027. Asia-Pacific held the largest market share in 2020, with 46.8%. Economic growth accompanying infrastructure development in emerging Asia-Pacific countries such as China and India is expected to drive the water pump market in the region.
North America is projected to grow at a CAGR of 4.5%, the highest in the global water pump market during the forecast period. Growth of the water pump market in this region is likely to be driven by increased domestic activity in emerging markets such as Canada and the United States. Additionally, the North American water pump market will likely be driven by an increase in US government programs for recycling wastewater during the forecast period.
---
---
Media Enquires
If you require any further information about a related market, please get in touch with us. we're happy to help you
+91 7008 614 496
+91 7008 614 496