Manufacturers Rush to Expand Skin Care Product Options Amid Rising Demands, says Market.us
---
---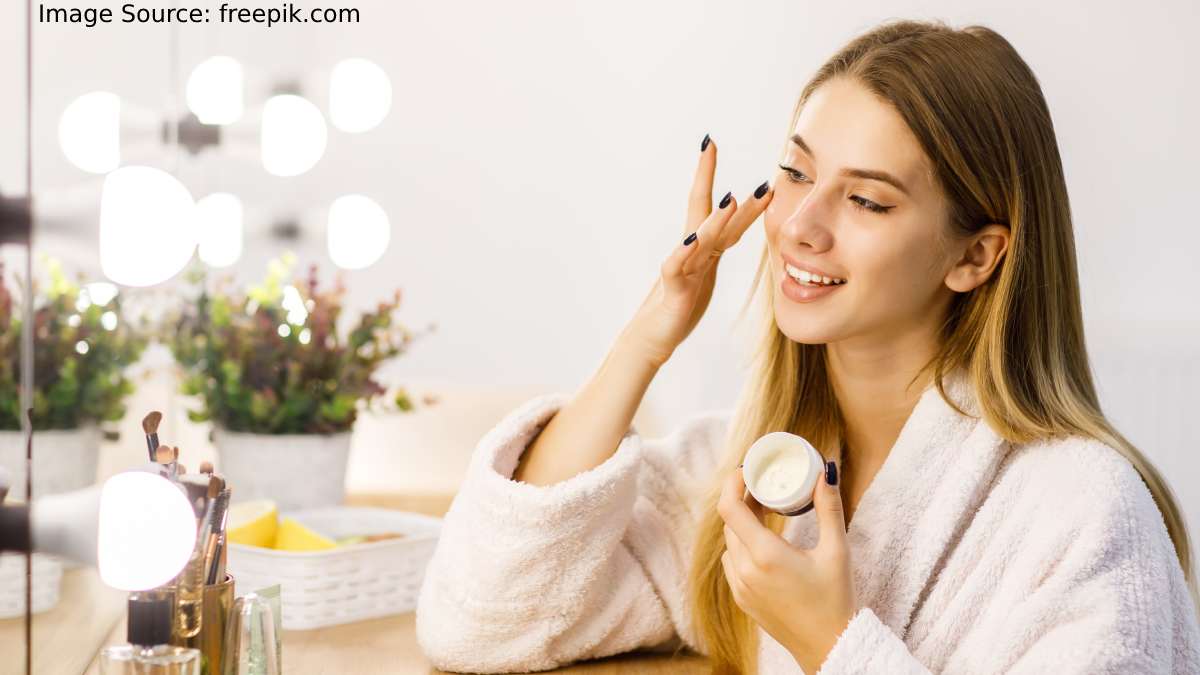 Skincare products are used to improve and maintain the skin's appearance. The rise in urbanization and the rise of the working population has led to a greater awareness of personal care products, which leads to the rise of the skin care product market. Many people are more inclined to use skin and body care products due to their increasing disposable incomes and higher spending power.
Market.us research shows," The Skin Care Products Market was worth US$ 163.16 Bn. In 2021, the market was expected to grow by US$ 336.28 Bn. 2032 The market for skin care products is forecast to grow at 7.5% CAGR over the forecast period."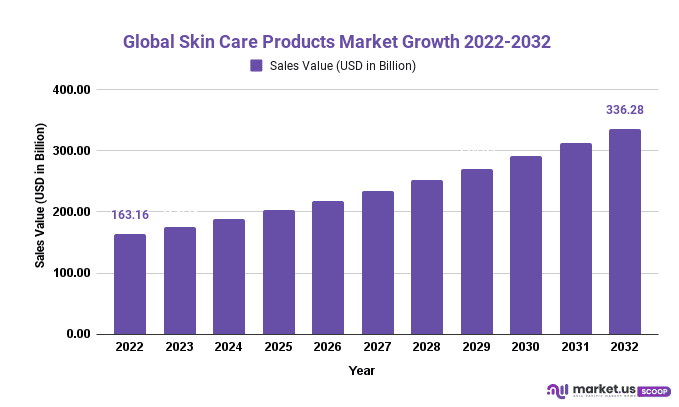 Anurag Sharma, the market.us senior research analyst, stated, " Consumers love skin care products like moisturizers, creams, lotions, moisturizers, creams, moisturizers, masks, serums, sunscreens, gels, and body products. Due to increasing customer demand, global skin product manufacturers are expanding their product development capabilities. This market is driven by the attractive presence of small- and medium-sized manufacturers that can develop innovative products."
Hydroquinone is a common ingredient in some over-the-counter products for skin care. Many products on the market include cleansers and toners, oil and serums, lotions and oils, and creams that contain alpha-hydroxy acids and beta-hydroxy acids as key ingredients. These products help to replenish the skin's dying cells, counter wrinkles, fine lines, and age spots, and maintain the skin's overall health.
The main factors driving the men's skincare market growth are celebrity endorsements and product launches, increasing disposable income, and a growing awareness among men about personal hygiene and regular grooming. Men are now looking for more than just traditional skincare products, such as razors, deodorants, and face washes. They want to use skincare products that target anti-aging and sun protection creams. Men will soon be more interested in anti-aging creams and sunscreens shortly.
As people become more conscious about their appearance and are more concerned with skin conditions and malignancies, moisturizers and face creams are growing in popularity. Due to increased concern for animal welfare, a growing number of people are choosing cruelty-free products. This has resulted in a rise in demand for vegan or plant-based products.
The online distribution channel has dramatically changed people's shopping habits because it offers many benefits, such as doorstep delivery and easy payment methods. Also, the platform allows for a large variety of products to be offered on one platform. Due to increasing internet penetration and the growing consumer propensity for mobile shopping, key players are launching eCommerce websites in lucrative markets.
Anti-aging products like anti-aging creams, serums, eye creams, and face creams are highly in demand. These products are also in high demand due to environmental problems like pollution and hard water. People are becoming more aware of the harmful effects of pollution on their skin.
Market growth will be impeded by concerns about chemicals used in the manufacturing of skin care products. The market for skin care products will be challenged by their limited shelf life in the 2022-2029 forecast period.
The high cost of organic skin care products hampers the market. Side effects of products for sensitive skin limit the market. The market is restricted by the ban on testing products on animals. The growing awareness of the negative effects of synthetic and chemical products is also influencing the market.
The growing awareness of the negative effects of synthetic skin products and the increasing use of natural and organic products has slowed market growth. The high cost of products also hinders the market growth. These copied products are made with different chemicals, which can cause skin problems like rashes or allergies. Cosmetics can cause skin problems by being used too often.
The key players need to heed these restraining factors and find alternative ways of dealing with them.
---
---
Media Enquires
If you require any further information about a related market, please get in touch with us. we're happy to help you
+91 7008 614 496
+91 7008 614 496