Masterbatch Market Improves the Performance and Quality of Plastics and Other Packaging Materials, Says Market.us
---
---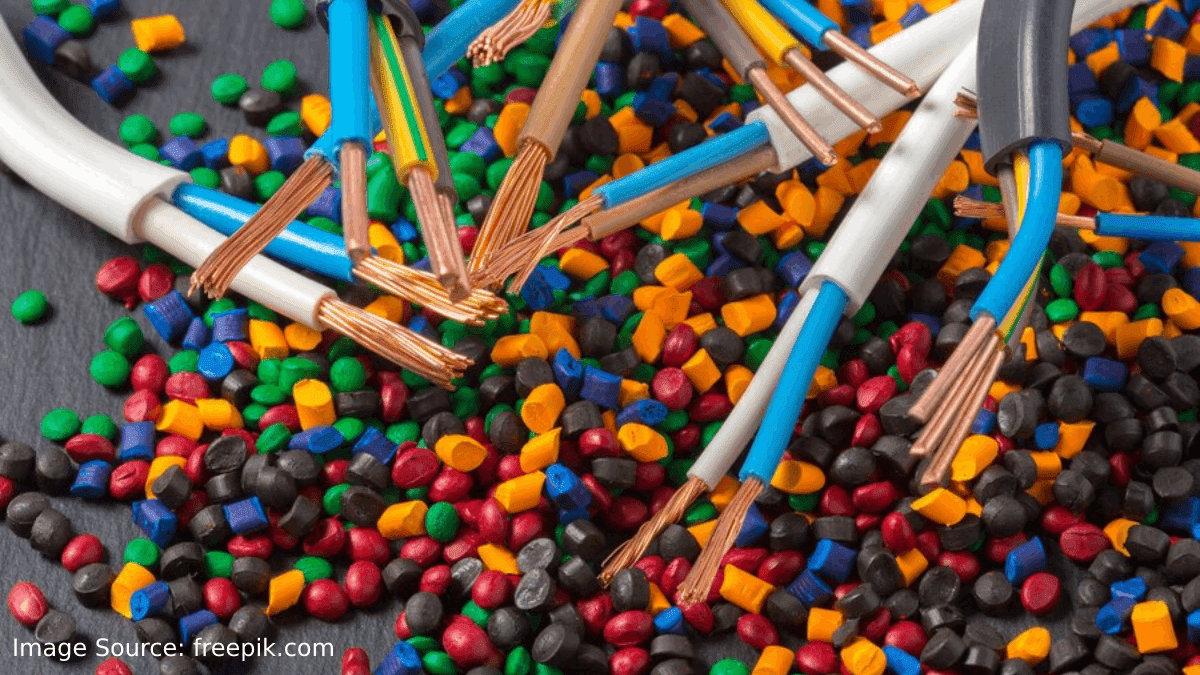 Masterbatch is a dense polymeric mixture that includes additives. It is used to modify the dispersion, elasticity, and aesthetic properties of plastics. These additives can be used to increase the benefits of polymers like flame retardancy, antifog and antistatic. These are concentrated mixtures containing pigments and other additives, which have been heated and then encapsulated in a carrier. Then they are cooled and granulated. They can be found in both liquid and solid forms.
Masterbatch is used in many industries, including consumer products packaging, furniture, construction, agriculture, building and construction, textiles, and agriculture. Masterbatches improve the performance and quality of plastics and other packaging materials. Black masterbatches are used extensively in the consumer appliance and building and construction industries.
Market.us research shows that "The Masterbatch Market size was valued at USD 11.9 Bn. in 2021 and the total Masterbatch revenue is expected to grow at 7.3 % from 2022 to 2032, reaching nearly USD 20.4 Bn."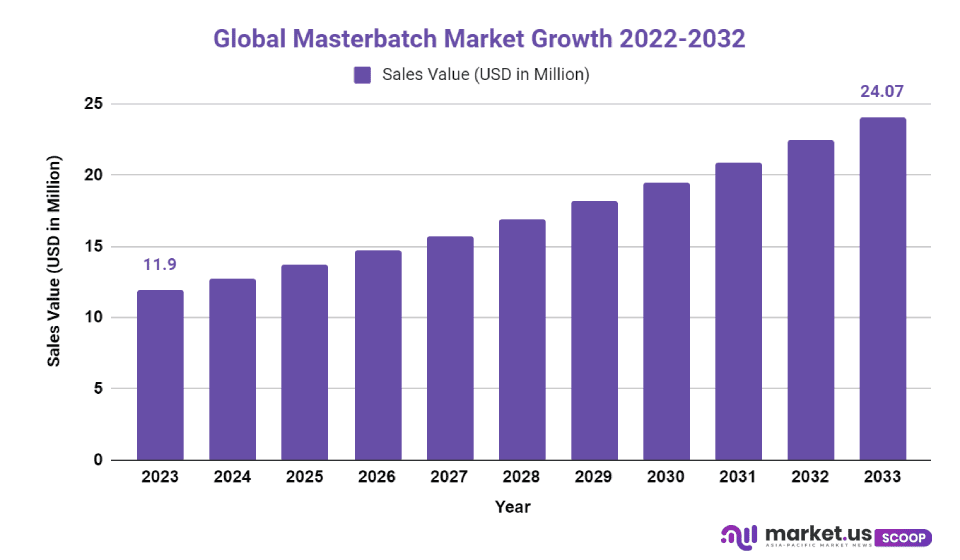 The main reason for the rapid market growth is the rise in the use of masterbatches in automotive applications. The market's growth rate will be affected by industrialization and the increase in the use of polymer manufacturers' compounding processes. The market will continue to grow due to the expansion of different end-user verticals and a rise in the use of masterbatches for color. The market will grow due to a rise in manufacturing and rising construction of residential and commercial properties.
Masterbatch protects many products and makes them look better. This is driving growth. Beautiful packaging is also driving consumers to spend more on cosmetics and personal care products. This attractive packaging is possible with Masterbatch.
Growth in markets was also driven by the rise of e-commerce after the pandemic. If they want to keep customers coming back, e-commerce businesses must use attractive packaging. They prefer packaging that uses masterbatch.
Gaurav Yadav is a senior research analyst at Market.us. He stated, "There's a lot of competition within the global masterbatch industry." This is because the market is highly fragmented. Many companies can enter the market despite the higher barriers to entry. To develop and market newer masterbatches, companies must invest in research and development. Higher quality masterbatch is found in the newer generation.
They also mentioned that Germany is expanding its manufacturing facilities which will increase demand for polyethylene. A key driver of the European market is the presence of many plastic component manufacturing firms in Europe. This implies that plastics are easily and economically available.
You can divide the market by type into color masterbatch or additive masterbatch, color masterbatch or color masterbatch, white masterbatch, and black masterbatch. The color masterbatch segment is sub-segmented to include standard, specialty, and custom colors. The specialty color segment can further be divided into metallic, pearlescent, and fluorescent colors.
Sub-segments of the additive masterbatch can be used as antimicrobial additives, antioxidant additives, flame retardant ultraviolet stabilizer foaming agents/blowing agents, optical brighteners, and nucleating agents. You can further divide the antioxidant additive segment into primary, secondary, and primary.
The market can be divided into polypropylene and polyethylene, as well as polyvinyl chloride, plastic urethane, and polyethylene-terephthalate. You can choose from polystyrene or polycarbonate depending on which type of polymer you are using. You can sub-segment the polyethylene segment in three ways: low-density (low-density), linear low-density (high-density), and high-density.
You can sub-segment the masterbatch market by application into a building, construction, packaging, and consumer goods. Flexible packaging and rigid packaging can both be sub-segmented from the packaging segment. Construction can be sub-segmented into pipes and fittings, doors and windows as well as fencing and fenestrations. Siding and doors are also included. You can sub-segment the consumer goods segment by electronics, footwear, or furniture. Interior and exterior are sub-segments of the automotive segment.
Masterbatch, even the best quality stuff, tends to use petroleum-based polymers. Manufacturers face a problem because petroleum-based products can cause environmental damage when they biodegrade. They can also leach toxic chemicals into the ground or water. This is a problem that these companies have to solve. This is necessary because the United States of America and the European Union have strict standards regarding the production of these products.
Masterbatch can never decompose, which is not unusual. Masterbatch manufacturers will need to solve this problem as many countries, including the European Union, have banned the production and use of these types of plastics.
---
---
Media Enquires
If you require any further information about a related market, please get in touch with us. we're happy to help you
+91 7008 614 496
+91 7008 614 496