Micro-irrigation Systems Market Initiatives Aim to Combat Water Scarcity and Improve Crop Output, says Market.us
---
---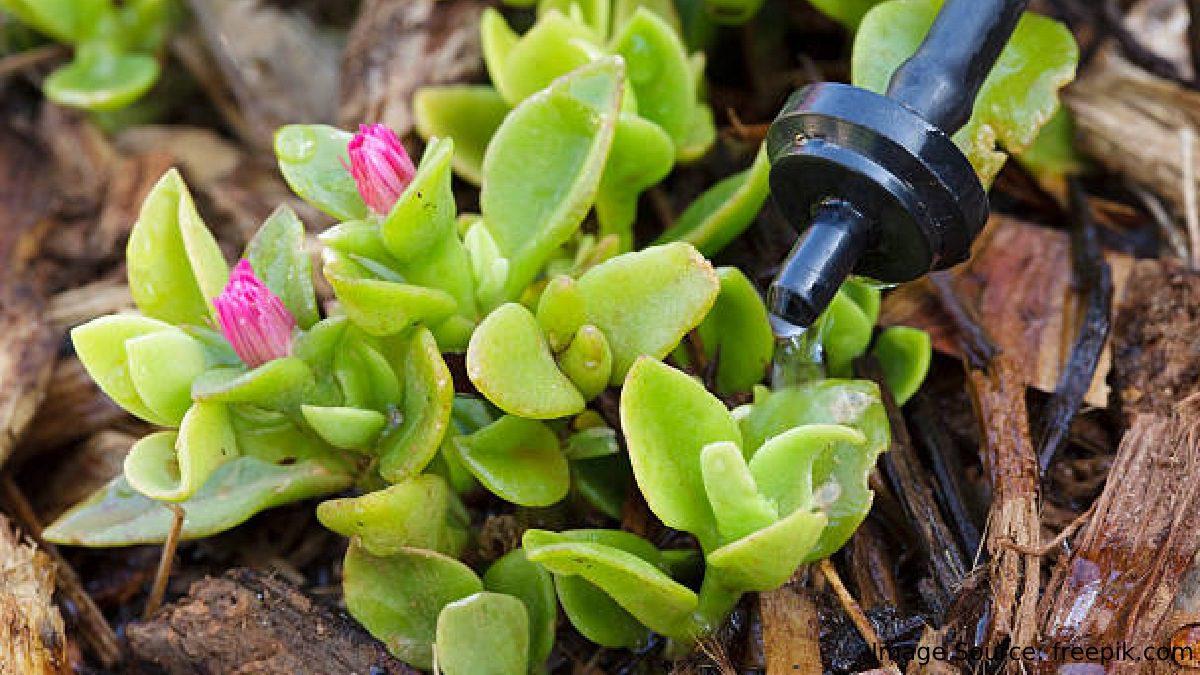 Many farmers use micro-irrigation technology to reduce water waste. Major agriculture companies like Netafim Ltd offer drip irrigation systems that are easily installed in pipes. This allows for sustainable agricultural production and improves the revenue and trade positions of millions of small farmers. 
For the sole purpose of producing specialized greenhouse vegetables, automatic drip irrigation systems are essential to managing soil moisture. Drip irrigation systems can be controlled fully computerized and automatically. This allows for a very simple process of controlling soil moisture and water application.
According to Market.us' research, "Micro-irrigation systems market is projected to reach a valuation of USD 20.72 Bn by 2032 at a CAGR of 7.6%, from USD 9.25 Bn in 2021."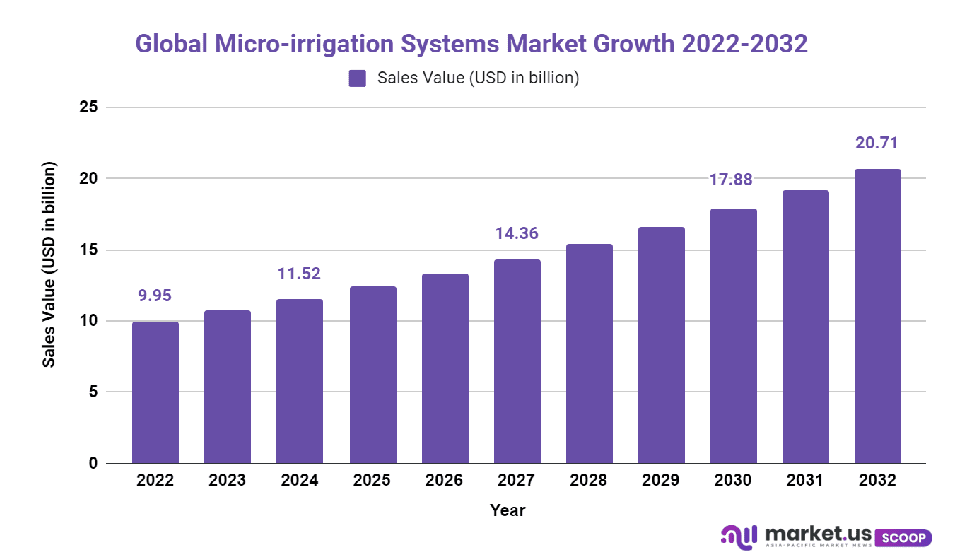 Anurag Sharma, a senior research analyst at Market.us, said, "Food security is a growing concern due to the rising global population and declining arable land. This is one reason micro-irrigation systems are becoming more popular. They help maximize arable land and increase crop yield. The market is also being boosted by the widespread use of greenhouses to produce vegetables."
This market is growing because of the pressure to increase high-quality crop production while using less water. The market is seeing positive growth due to the launch of numerous programs to educate farmers on the benefits of micro-irrigation techniques and the initial guidance provided by the government in certain countries for installing these systems in their farms. This market will be driven by the high water efficiency and effectiveness of these systems in minimizing nutrient losses. 
A high level of automation in the design of advanced micro-irrigation systems has led to a low labor cost, which is helping to drive market growth in countries with high labor costs.
Technology-advanced irrigation systems are a better alternative to traditional methods of irrigation.
Farmers are increasingly aware of the benefits of micro-sprinkler agriculture and have begun to shift away from flood irrigation in favor of micro-sprinkler systems. This trend has been fueled by concerns about flood irrigation's water wastage and the associated leaching.
Although the initial capital required to install sprinkler irrigation systems is expensive, the return on investment after 2-3 years and the availability of many micro-sprinkler components encourage producers to use them. Flood irrigation has fallen in popularity due to its drawbacks like poor water-use efficiency, inability to irrigate uneven terrains, and uneven water distribution.
The market's revenue growth can be impeded by factors such as high initial investment, declining farm output, and a shortage of skilled workers. The inability of farmers to buy advanced irrigation systems and gadgets is one of the main factors that will hinder the market's revenue growth.
Low cash flow, irregular system deliveries, and the consequent lockdowns caused by the COVID-19 pandemic are other factors that will limit the revenue growth of the global micro-irrigation market.
Farmers are being forced to adopt micro irrigation because of agricultural water scarcity.
Micro-irrigation systems are driven primarily by the need for increased crop productivity and to address water scarcity. Therefore, governments are working to develop initiatives that increase micro-irrigation system usage while reducing water scarcity. 
Farmers are looking for innovative ways to increase the yield of their crops using less water, as water is becoming more scarce. The market is likely to grow because of the high demand for micro-irrigation systems such as drippers and sprinklers.
The increasing use of irrigation systems and accessories such as micro-irrigation spray sets, micro-sprinklers to garden, micro-irrigation adjustable sprayers, microjet sprinkler irrigation system, and rain bird micro irrigation system, will cause the global market to grow exponentially over the coming days.
---
---
Media Enquires
If you require any further information about a related market, please get in touch with us. we're happy to help you
+91 7008 614 496
+91 7008 614 496