Mineral Feed Supplements are Changing the Way We Care for Our Animals, Says Market.us
---
---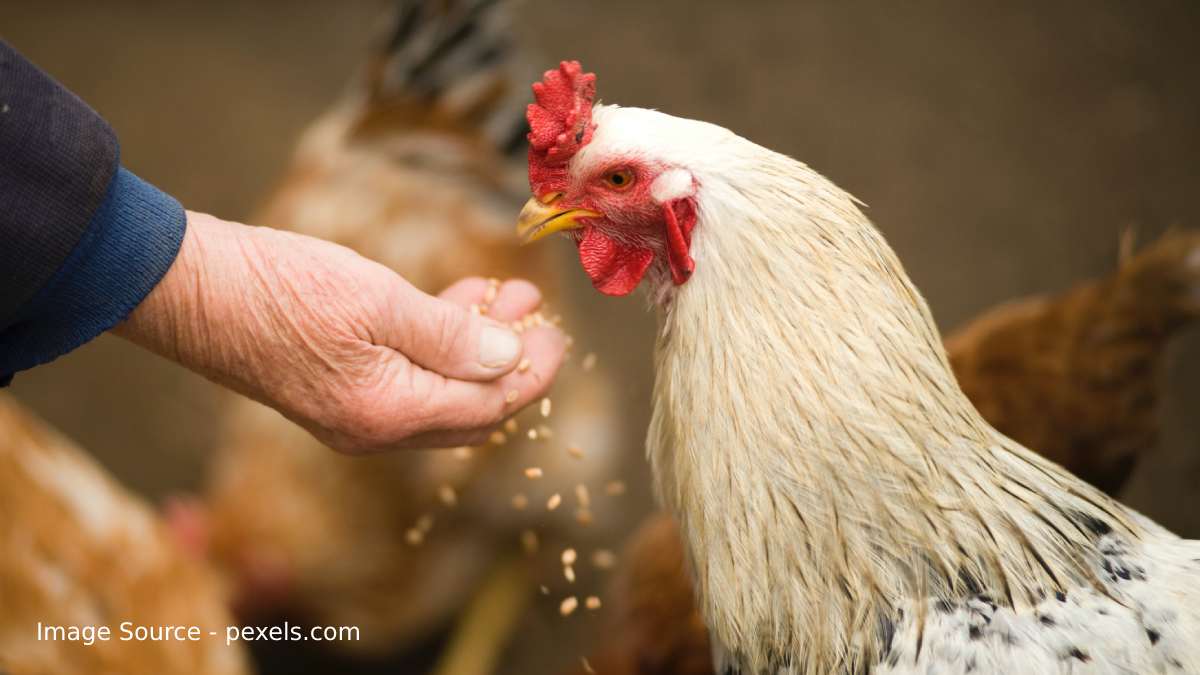 Mineral feeds are essential for any nutritional program to execute healthy reproduction, longevity, efficiency, and soundness. They contain additives like vitamins, minerals, fatty acids, and amino acids. They aim to fulfill the necessary requirements of agricultural animals and pets, which cannot be fulfilled by a regular diet.
According to research by Market.us, "The Global Mineral Feed Supplements Market is expected to grow at a CAGR of roughly 5.6% over the next ten years and will reach USD 7.76 Bn in 2032, from USD 4.5 Bn in 2022."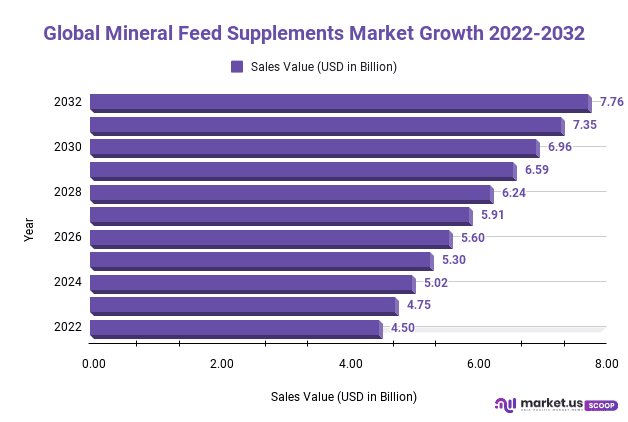 The report highlights the key trends that will shape the Mineral Feed Supplements Market in the upcoming years. It gives information on the size of this fast-growing market, along with which regions and segments are major game changers.
Anurag Sharma, a senior research analyst at Market.us, said, "An all-around mineral supplement is considered to be the optimal key to the health and well-being of the animal. The humanization of pets has induced a positive response in the mineral feed supplement market."
To promote growth and quality outputs, sophisticated mineral feeds are given to animals such as cows, goats, lambs, and rabbits. Mineral feeds can be used in animal husbandry to promote muscle contraction, enzyme stimulation, bone development, and the preservation of acid/base pH in cattle. Mineral feed is mixed with grass, pasture, and grazing land to provide animal nutrition.
European and North American cattle farmers are shifting to feed inputs to sustain their livestock production. The liquid feed supplement market is expected to grow due to changing economic patterns, affordability, and improved financial situation of farmers in developing countries like India, Brazil, China, and China. China's rapid economic growth and increasing demand for meat have led to the large-scale use of liquid feed supplements.
Investing in quality nutrition early on will positively impact performance and increase overall profitability. Insufficient nutrition can lead to severe consequences in the future. To save money, you can cut corners on nutrition, but it will have a negative impact on performance and accounting books.
Fetal nutrition research in Oklahoma and Nebraska has found that calves born from cows that provide adequate protein and energy during the third trimester of their gestation have a higher average daily gain and better overall health.
Instead of producing one-size-fits-all feed, the companies are now aiming to formulate the products to specialize each supplement with the specific nutritional requirements for every species. This will help to generate less waste. It'll also improve nutrition, leading to efficient absorption.
Formulations that target multiple solutions like digestion and skin conditions are becoming more prevalent in the market. Major health issues like obesity, gastroenteritis, and pancreatitis are a few major health complaints that are being addressed by solution-based nutrition.
Some brands also use exotic or non-traditional sources of protein, such as venison, kangaroo, pheasant, bison, goat, elk, insects, and alligators. They are also developing limited-ingredient diets to address food sensitivities in pets.
Many commercial nutrition companies offer services such as mineral balance analyses and following up with the manufacture or recommendation of mineral formulations that are specific to each client's requirements.
The mineral balance exercise is about creating a consistent, simple record-keeping system that tracks forage mineral composition as well as cows' "normal" or average mineral consumption patterns during the same year. Companies can use this information to create a nutrition evaluation program showing deficiencies and/or excesses.
---
---
Media Enquires
If you require any further information about a related market, please get in touch with us. we're happy to help you
+91 7008 614 496
+91 7008 614 496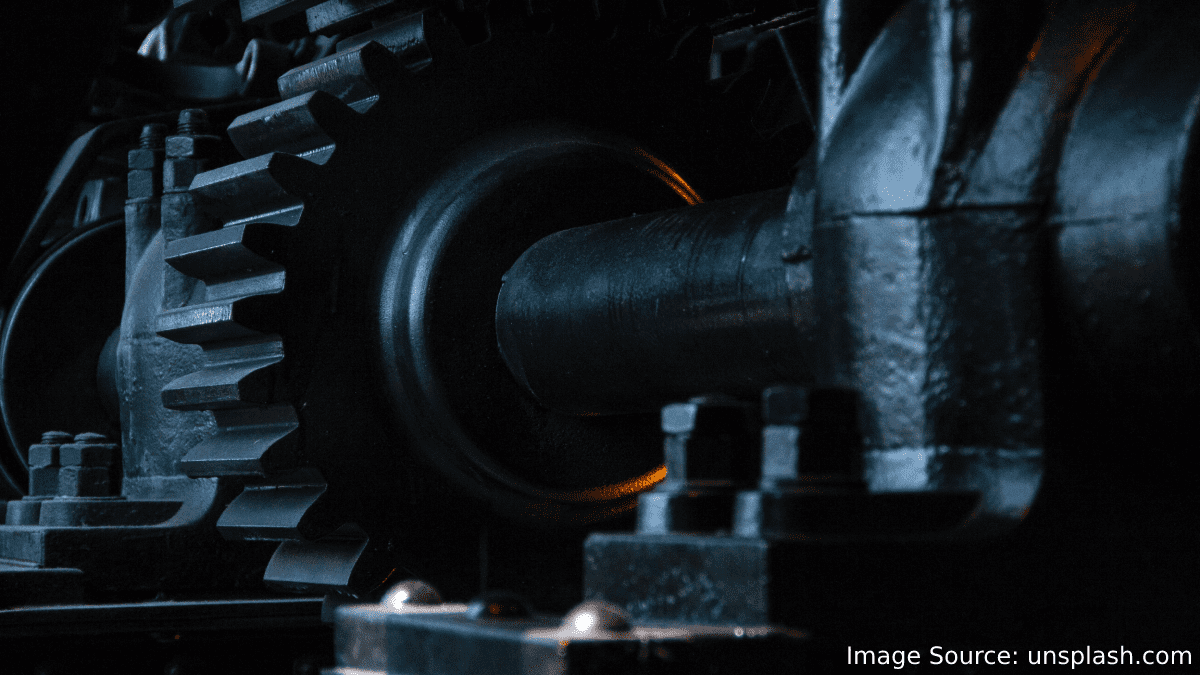 The Manufacturing Sector Finds Untapped Potential in the Gear Motors Market, says Market.us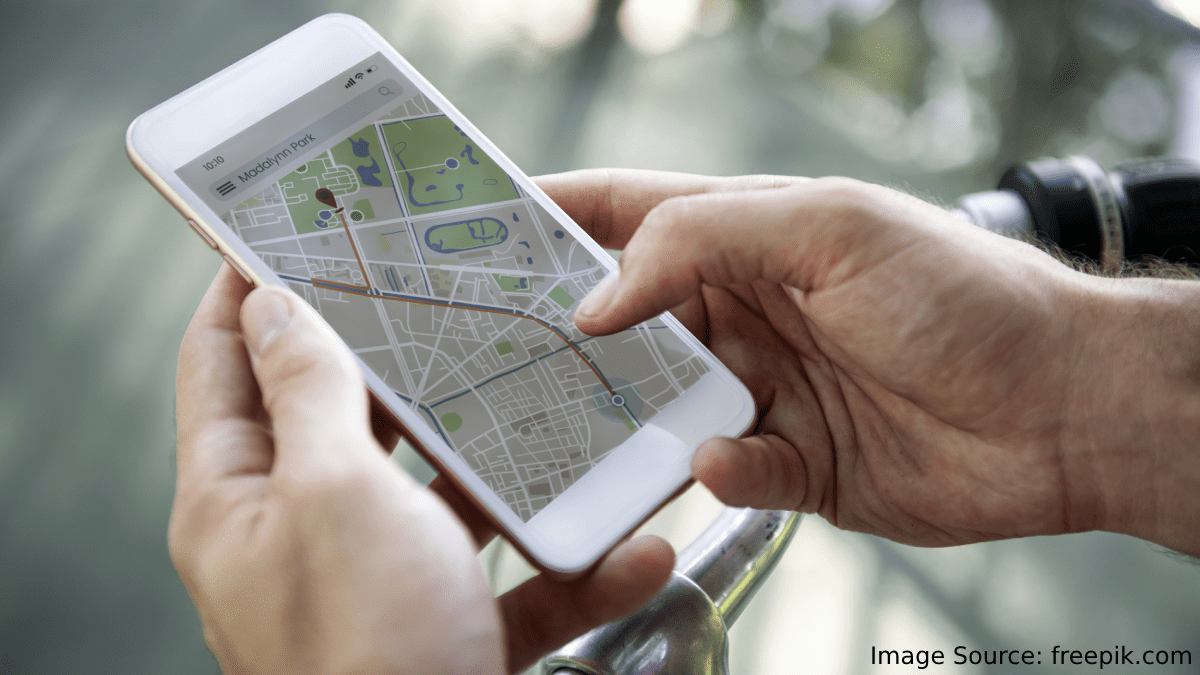 The Surge of Growth in GPS Tracking Devices in the Automotive Industry Spurs Innovation, says Market.us