Modern Automated Systems Rely on Voltage Regulators Leading to Significant Change, says Market.us
---
---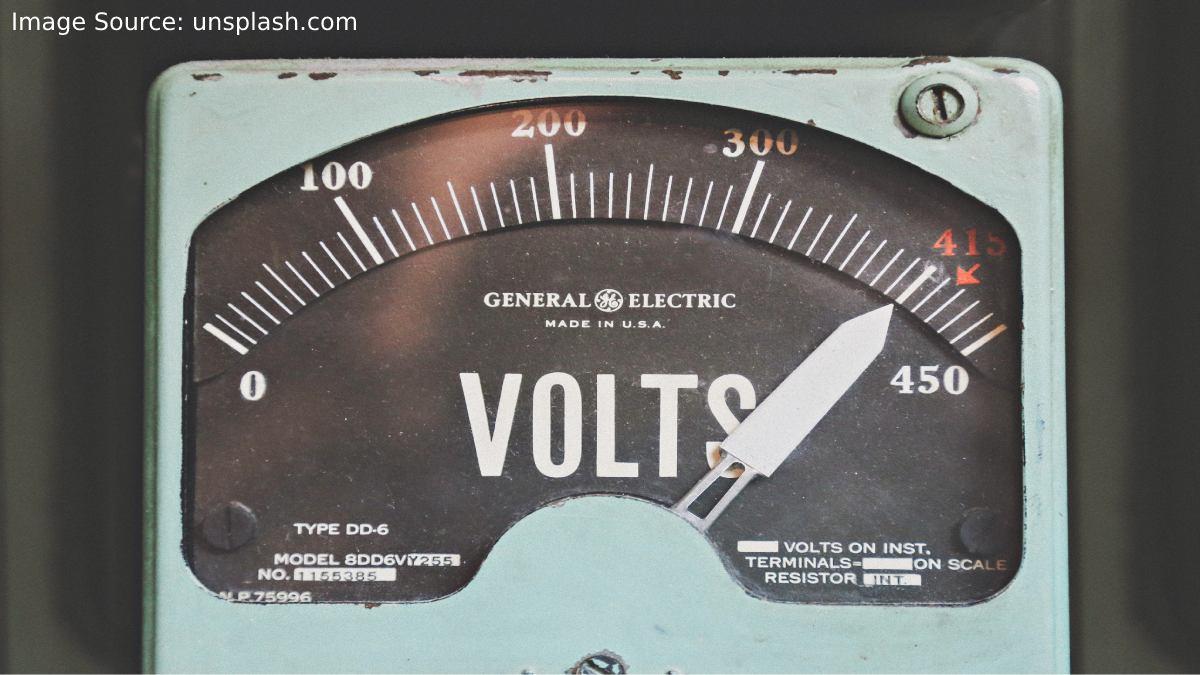 In today's world, voltage regulation is an important factor to consider to ensure the safety of our electrical systems. Voltage regulation involves controlling and monitoring the current flow to remain constant and safe for all devices utilizing electricity. It is especially important in industrial settings and requires a voltage regulator device.
The voltage regulator market is growing rapidly and is expected to remain a lucrative sector in the coming years. This growth can be attributed to the increasing demand for energy from various industries, such as automotive, consumer electronics, and medical devices. Additionally, technological advancements have enabled manufacturers to produce more efficient and cost-effective solutions for managing power.
According to research by Market.us, "The global voltage regulator market is expected to grow at a CAGR of 4.9% from 2022 to 2032."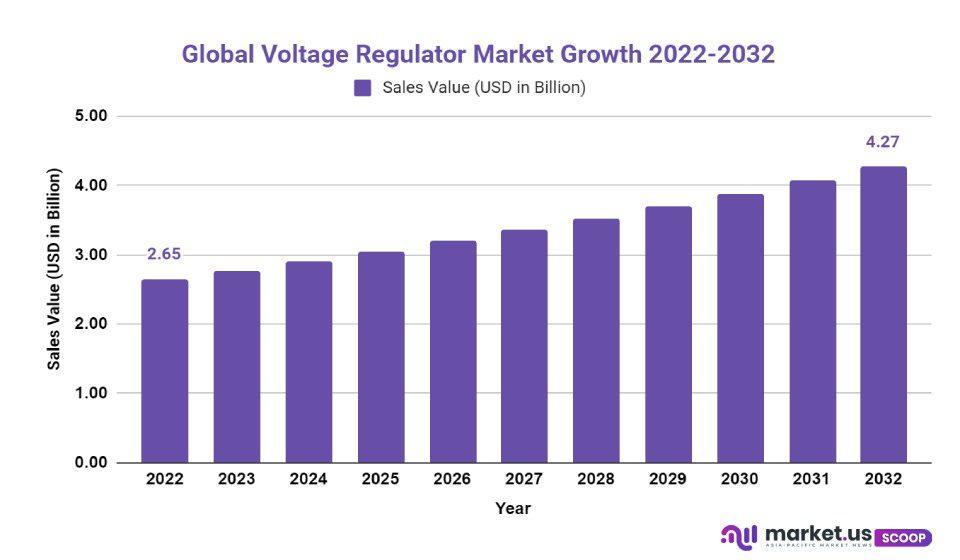 Anurag Sharma, a senior research analyst at Market.us, said, " Voltage regulators are a market leader because of their advantages, such as the simplicity of use, small size, low cost, and lower noise. Voltage regulators are increasing with technological advancements in communication technology, consumer electronics, and cars equipped with automated systems. This has led to a significant increase in demand for voltage regulators, driving the market demand."
In particular, manufacturers focus on developing solutions that enable high efficiency while consuming low amounts of power. This has been driven by several factors, such as the emergence of renewable sources of energy, strict government regulations on emissions, and the need for efficient ways to monitor and control electricity flow. The introduction of advanced technologies like integrated circuit (IC) voltage regulators and integrated module controllers has further accelerated this growth.
Voltage regulators are in high demand from the automotive sector to comply with strict regulations regarding fuel efficiency and emissions. There is a growing demand for voltage regulators in the telecommunications industry to meet increasing data traffic and network reliability needs. Uninterruptible power supplies (UPS), which are becoming more popular, require voltage regulators to provide a backup power supply during outages or brownouts.
Smart grid technology is rapidly expanding and requires voltage regulation to maintain a steady power supply for consumers and businesses. Due to rapid industrialization and rising population, there is a growing demand for goods and services in developing countries.
Compared to mechanical voltage regulators, the factors limiting voltage regulators' growth include their slow output voltage production. The components of voltage regulators need to be maintained and replaced regularly, making them difficult to use. The main factors limiting the growth of the voltage regulator market include high costs and low current overload capacity.
Many countries' governments are investing in smart cities to boost the market growth. Voltage regulators are also used in major components of commercial and passenger vehicles. This and the increased focus positively influence the market on driver and passenger safety. The market is expected to benefit from integrating electronic voltage regulators, which can provide stable voltage sources and include additional circuits to protect against short circuits, thermal shutdowns, and overvoltage.
Asia Pacific will be the fastest-growing region between 2022 and 2030. China and India will lead the region's growth due to their rapid industrialization and increasing demand for electronic gadgets such as laptops and smartphones. The expanding manufacturing sector in these countries will also drive the market. Europe is expected to experience steady growth during the forecast period, thanks to growing product demand from key industries such as electronics and automotive in Germany, France, Italy, U.K.
---
---
Media Enquires
If you require any further information about a related market, please get in touch with us. we're happy to help you
+91 7008 614 496
+91 7008 614 496