New Advancements in the World of Camping Tents Amidst Rise in Travelling, says Market.us
---
---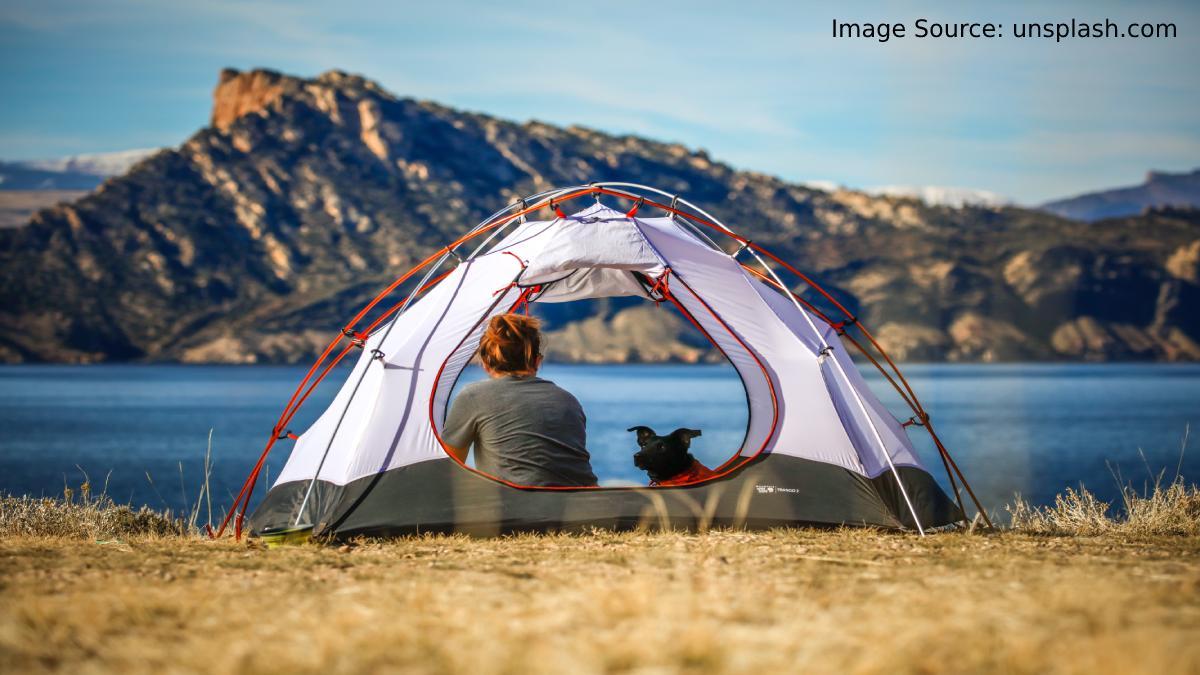 Camping is a great way to enjoy the outdoors and make lasting memories. You can enjoy a pleasant, relaxing time outdoors, no matter the weather. Camping tents are portable shelters that protect you from the elements and other hazards. A camping tent is essential for anyone who enjoys spending time outdoors, no matter their activity. It is important to choose the right accommodation when traveling.
It is important to pack the right gear for camping and hiking trips. Camping tents are great for those who want shelter from strong winds, privacy, comfort, and security. Camping tents can be a great escape from the hustle and bustle of city life. There are two types of camping tents available: commercial and personal. Individuals or small groups can use personal camping tents. Commercial tents can be used for larger gatherings and events. There are many styles and sizes of camping tents to fit different needs.
According to the latest report by Market.us," The global camping tent market was valued at USD 2.14 billion in 2018 and is projected to expand at a CAGR of 6.3% from 2019 to 2025."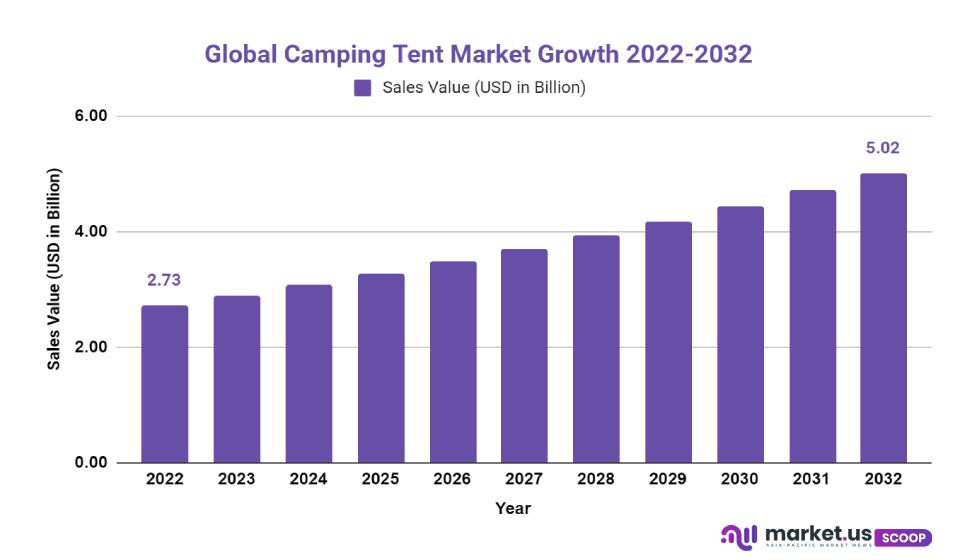 Click here to check 200+ pages of in-depth market analysis reports on the camping tent market.
Gaurav Yadav, a senior research analyst at Market.us, said," People are looking for ways to lower stress levels and live healthier lives, as the pandemic has created a new normal. Many feel overwhelmed by the changes in their lives, busy schedules, and difficult work-life balance. Many people go on outdoor trips like camping to rejuvenate their bodies and minds."
He added," Camping is becoming more popular for relaxation as summer approaches and people start planning their vacations. Camping is a great way to escape hectic lives with its beautiful views and fresh air. Camping can be a great way to improve your mental health. Recent research shows that camping can help reduce stress and improve mental well-being. This article will discuss some main factors that have led to camping becoming a popular recreational activity."
There are two types of recreational Camping Tent Markets. Travelers will find the smallest and lightest tents. Some tents are small enough to be carried over long distances by bicycle, boat, or even while camping. The second type of tent is heavier and more difficult to transport. It is often transported by a car or another vehicle. These tents can be set up or pitched in a matter of minutes, depending on their size and the experience of those involved. These tents can also be dismantled in a similar time frame. While some tents are quick to deploy with spring-loaded pegs, others take a bit longer.
According to The North American Camping's report, active camper households are expected to increase in 2021. In 2018, 79 million households were active campers. This number will rise to 86.1 million in 2020. Campers love camping and other outdoor activities like hiking, biking, and fishing. This trend is mainly driven by younger campers, which directly supports the demand for tents in North America and the global market.
Mareket.us Research predicts that the global market for camping tents will grow at a CAGR above 7.00% over the 2022-2029 forecast period. The main factors driving the growth in the camping tent market are the expansion and growth of the tourism industry, particularly in developing countries, rising demand for camping shelters during paragliding and mountaineering activities, and growing interest among youth in adventure sports and increased personal disposable income.
Camping has many advantages for customers and can be a great way to spend weekends or vacations, but it also has drawbacks. Camping tent markets often come with a low level of comfort. A Camping Tent Market can't provide the comfort a person could experience at home. The key players should aim to fill in this gap.
---
---
Media Enquires
If you require any further information about a related market, please get in touch with us. we're happy to help you
+91 7008 614 496
+91 7008 614 496