New Automotive Strategies Depending Widely on 3D Sensor Solutions, says Market.us
---
---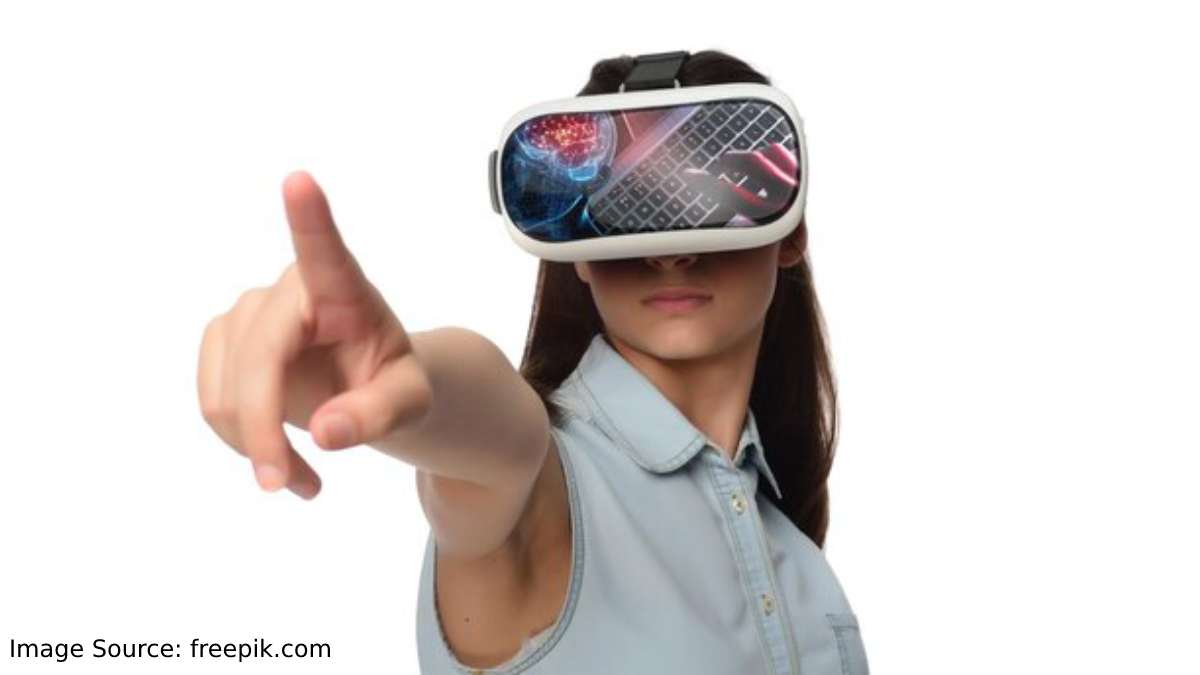 The depth-sensing technology known as 3D Sensor makes it easier for cameras to recognize faces and objects. The consumer electronics industry has expanded the use of 3D sensors beyond consumer electronics into the automobile and healthcare industries.
According to a report by Market.us, "The 3D sensor market is anticipated to develop at a CAGR of 29.2% from 2023 to 2032, from a size of USD 3.49 billion in 2022 to USD 45.23 billion in 2032."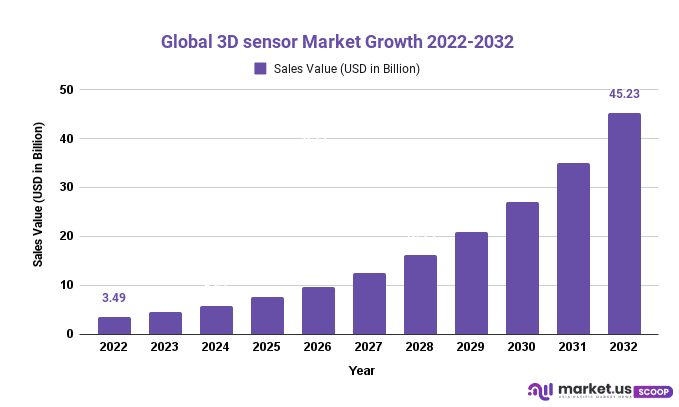 Anurag Sharma, a senior research analyst at Market.us, said, "The need for 3D sensors in the automotive industry is driven by the increased need for safer and cleaner automobiles. For example, sensors provide information on the engine's efficient and clean fuel combustion, which dramatically lowers exhaust emission values and fuel consumption."
Consumer electronics use 3D depth sensing technologies to measure the three dimensions of scenes or objects. Consumer devices are increasingly using this technology, particularly smartphones and tablets for facial recognition. Smartphones' 3D depth sensors function as precise 3D scanners.
Large amounts of 3D data can be recorded by depth sensors. A user can edit the image and contribute information about the surroundings using this function. Depth sensors are capable of accurate distance measurement, which aids in route navigation.
A 3D selfie taken with a smartphone that has a depth sensor can provide body measuring data. This capability would boost online buying and tailored clothes because it enables retailers to virtually grasp how fitting clothing and shoes.
The market for image sensors is expanding as a result of the use of image sensors in automobiles. Dash cams, sophisticated driver assistance systems, night vision, side mirror replacement, gesture recognition systems, and LiDAR driver monitoring are just a few of the automotive applications for these sensors. Parking assistance, collision avoidance, and lane departure warning are offered by ADAS using image sensors.
However, the majority of the time, pixel pitch reductions lead to a smaller photo-sensing area, which impairs the performance of the image. As a result, it is preventing the market for image sensors from expanding.
Additionally, government programs for smart homes and buildings are accelerating the uptake of 3D sensors.
Opportunities to boost the company's revenue are anticipated to arise from rising consumer electronics demand. Additionally, the growth of telecom infrastructure, the arrival of 5G, rising disposable income, and other factors have all contributed to an increase in the demand for smartphones globally.
Infineon Technologies, PrimeSense, IFM Electronic, LMI Technologies, Cognivue, SoftKinetic, Panasonic Corporation, SourceFire, OmniVision Technologies, ASUSTeK Computer Inc., Pointgrab, and Occipital are a few of the major players in the 3D sensor market.
Toposens, a high-tech firm with headquarters in Munich, debuted its first commercial Toposens 3D Collison Avoidance System for mobile robots in July 2022. This system is based on the company's unique Toposens 3D ultrasonic echolocation technology. After more than seven years of R&D, the company has reached a key milestone with the commercialization of its products.
The LUMIX GH6, the most recent flagship model in the LUMIX G Series and a magnificent digital mirrorless camera built on the Micro Four Thirds system standard, was announced by Panasonic in April 2022. The LUMIX GH6 offers great mobility and high video performance thanks to cutting-edge processing technology and novel features, making it the perfect partner for the world's content creators.
Due to the significant demand from the consumer electronics and automotive industries, which use 3D sensors for numerous applications in their respective fields, the United States is anticipated to be the North American country with the fastest growth.
The market demand for sensors is anticipated to rise in tandem with the growing use of smartphone devices in the US.
Large investments are also being made in the North American region for the development of 3D sensors and touchless technology. Businesses are concentrating on growing their businesses through strategic mergers and acquisitions with various end-use sectors.
---
---
Media Enquires
If you require any further information about a related market, please get in touch with us. we're happy to help you
+91 7008 614 496
+91 7008 614 496