New Display Technology in the E-book Device Market Makes Digital Reading Come Alive, says Market.us
---
---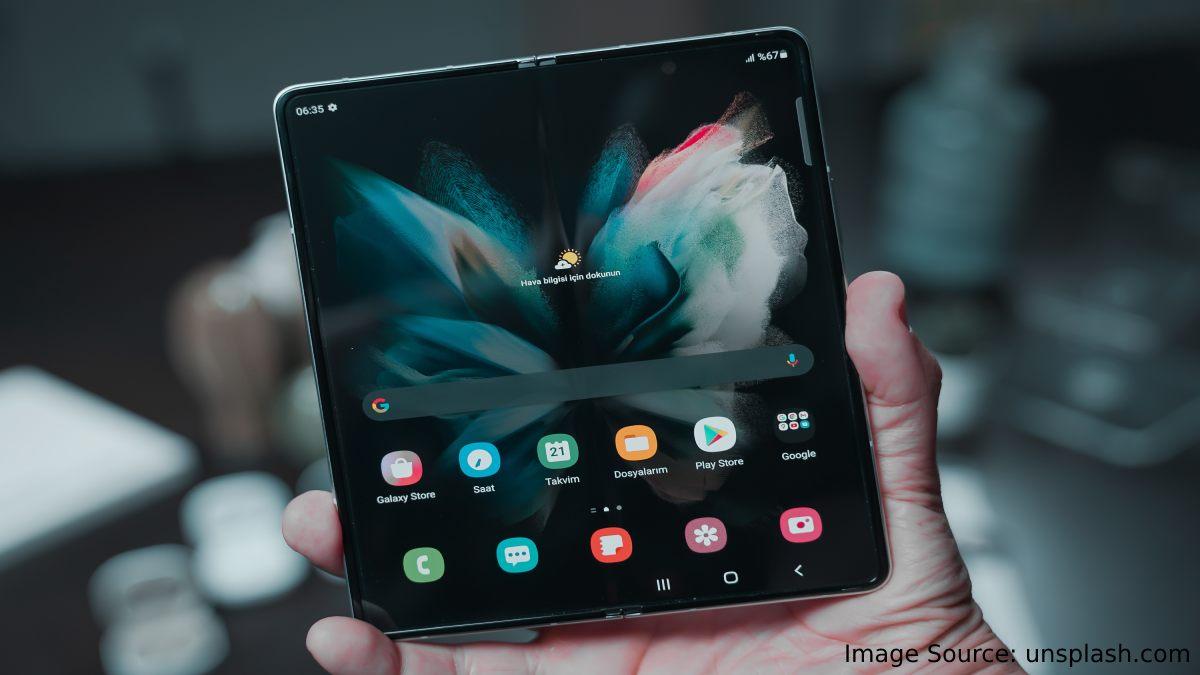 An electronic book reader also called an e-book reader, is a portable electronic device that allows you to read digital books and periodicals. E-readers, which are small electronic devices that can be used to read digital content, such as periodicals and ebooks, have become increasingly popular in light of the increasing popularity of e–books.
E-book readers are designed to last for hours and consume very little power. E-ink technology is the most common way e-book readers display their content. E-book readers offer many advantages, including portability, capacity, and foreign language learning. They also allow for better reading and are free of charge.
According to the latest report by Market.us, "The Global E-book Device Market size is expected to be worth around USD 33.71 billion by 2032 from USD 20.50 billion in 2022, growing at a CAGR of 5.1% during the forecast period from 2022 to 2032."
The report highlights the key trends shaping the Global E-book Device Market in the upcoming years. This report provides qualitative and quantitative analysis of market dynamics, competitive scenarios, trends, opportunity analysis, recent developments, market growth, etc., for the forecast year up to 2032. 
Gaurav Yadav, a senior research analyst at Market.us, said, "E-Readers have seen a dramatic increase in usage due to technology improvements that aim to extend battery life. E-Readers will soon be attractive alternatives to traditional books thanks to their improved display technology. E-Readers that have Internet access can be used to search for the meaning of complex words and understand foreign languages. They can also be equipped with an offline dictionary that makes it easier to look up words."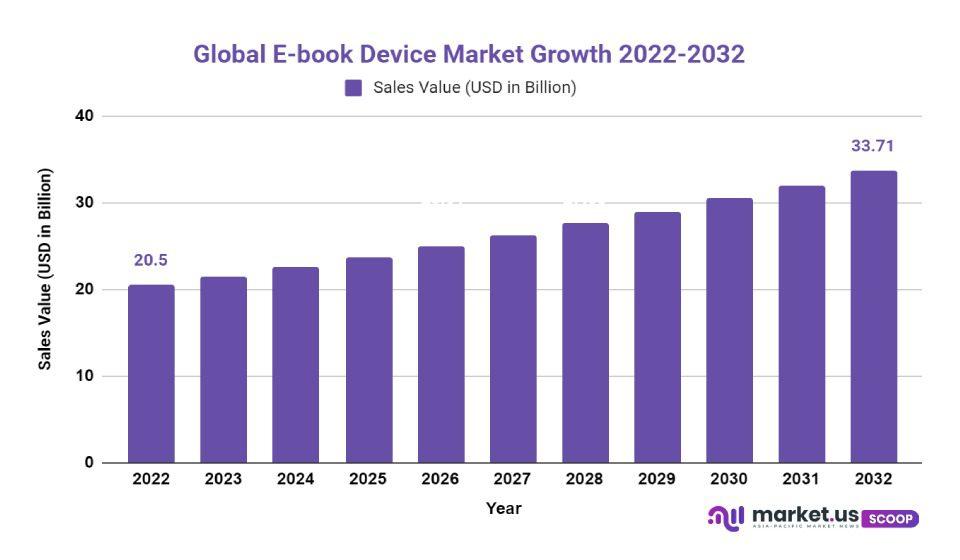 E-book readers will be in high demand due to the increasing integration of online content into education curriculums, the growing adoption of e–books, the expanding e–learning market, and the increasing accessibility of free e–books via the internet. Adopting tablets and smartphones might lead to a decrease in revenue growth for the global ebook reader market. Hence the players in this market need to develop new ideas to mitigate this substitution. 
Digital advances in education are increasing the use of e-learning within the curriculum to enhance the learning experience for students. E-book readers offer free e-books that include classics, fiction, and reference text. Multimedia can be used to illustrate concepts in an interactive and visual manner via PDFs. This method is easy to understand, and schools have begun adopting these advanced techs in their curriculum. Students, particularly at universities, are switching to e-books to improve their reading experience.
Many manufacturers and service providers focus on providing eReaders with enhanced capabilities to gain a competitive advantage in the market. To meet the growing demand of consumers, key players are investing in R&D for eReaders. New market entrants will also benefit from customers' increasing preference for Wi-Fi, GPRS, and 3G-enabled eReaders.
To expand their customer base, many of the top manufacturers in the industry offer additional features such as an offline dictionary and user-friendly navigation, language materials, access to a Cloud for managing books, adjustable brightness, and extended storage for audiobooks.
The popularity of tablets has not spared E-readers. Many e-readers have tablet features such as touchscreens that allow for swiping and lighting. This allows for easier navigation and reading in low-light conditions.
The e-ink technology with the matte finish screen gives a legit experience reading print on paper. It's adjustable and convenient for the eyes to see and can be used in full sunlight, which can sometimes cause issues for tablets with backlit screens.
Amazon has released the all-new Kindle Paperwhite Signature Edition and a brand new Kindle Paperwhite Kids in the next generation's Kindle Paperwhite debut in Sept 2021. It is easy to order new ebooks directly from Amazon. 
The Overdrive integration makes it quick and simple to borrow books from your local library. The new devices feature faster performance and improved technology. Additionally, the user interface has been redesigned to make it easier for consumers to enjoy a better reading experience.
---
---
Media Enquires
If you require any further information about a related market, please get in touch with us. we're happy to help you
+91 7008 614 496
+91 7008 614 496